Lehi Elementary School Hosts Fall Carnival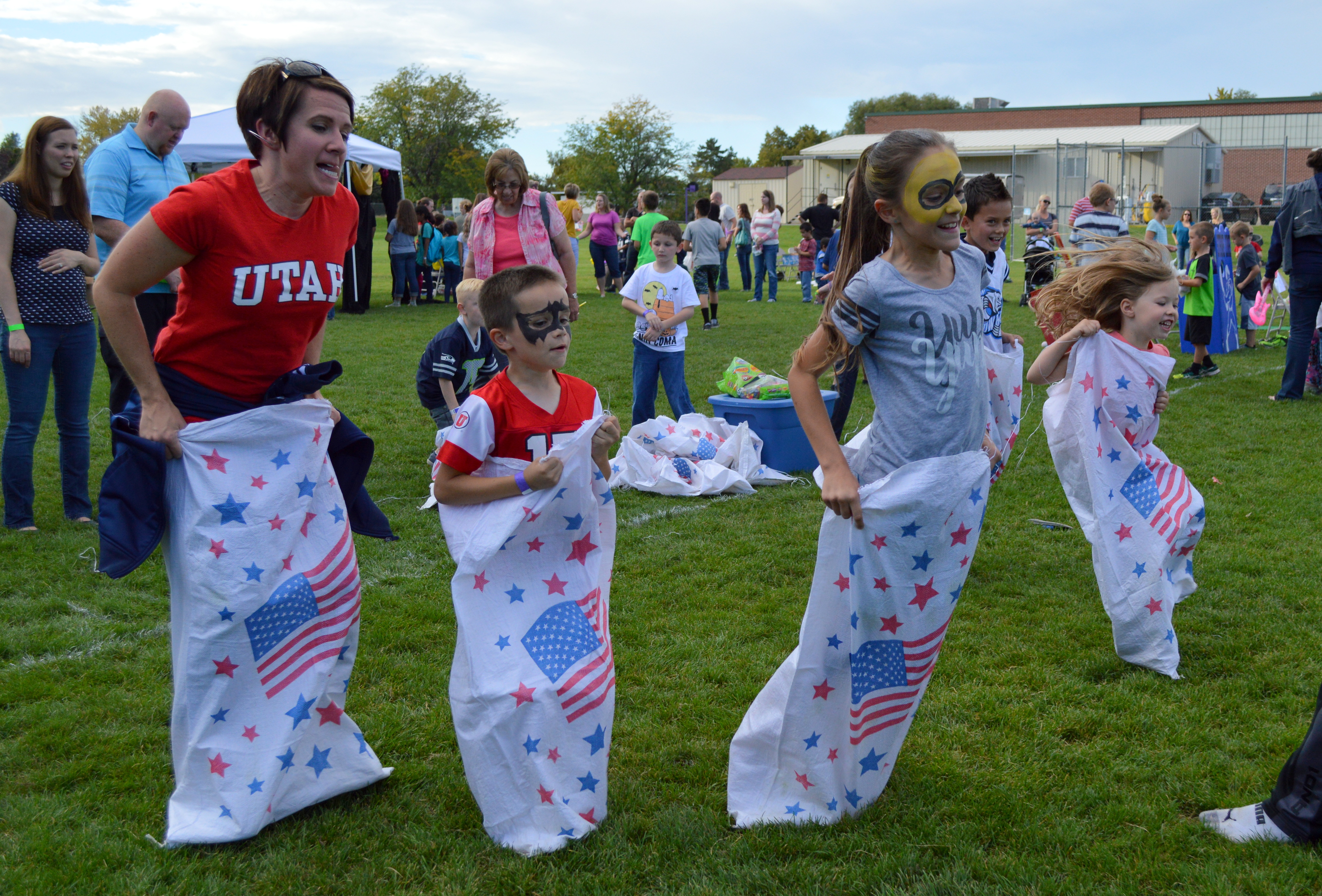 This slideshow requires JavaScript.
The Fall Carnival at Lehi Elementary is an event students look forward to the most. This year the PTA outdid themselves with the games, food, and music. This event is a fundraiser for activities the PTA sponsors during the first half of the school year, like Dudes and Donuts, field trips, and the Box Top party.
PTA President Ashley McKinnon, estimated there were 25 volunteers at the carnival Friday evening, September 30. Student volunteers helped with 20 games arranged on the soccer fields. They oversaw everything from a bean bag toss to guessing how many chocolate kisses were in a big jar. The face-painting booth was very popular, kids waiting patiently in line to be transformed into a super hero or an animal. Miss Lehi, Jacki Thacker, and her attendant, Abby Anderson, spray painted hair for the more daring kids and adults. Jennifer Marin, a teacher at Lehi Elementary, played the part of a fortune teller in one of the booths. For one boy seeking his fortune, Marin declared, "You like to eat a lot of sweets!" His eyes widened in surprise, "Yeah!" The two large bounce houses were busy throughout the two and a half hour event.
Besides the games and booths, there was great food provided by Chick-fil-a, Zapples caramel apples, and Lani's Hawaiian Ice. In the background, the band "Good Night Richard" rocked on with Lehi Elementary's very own principal Joel Miller, on bass. Inside the school there was a reptile show, Scales and Tales, with snakes, lizards, tarantulas, and "everything terrible," as McKinnon put it.
The Lehi Elementary Fall Carnival was a huge success. The kids are already looking forward to next year!