A new take on Macbeth at Skyridge Highschool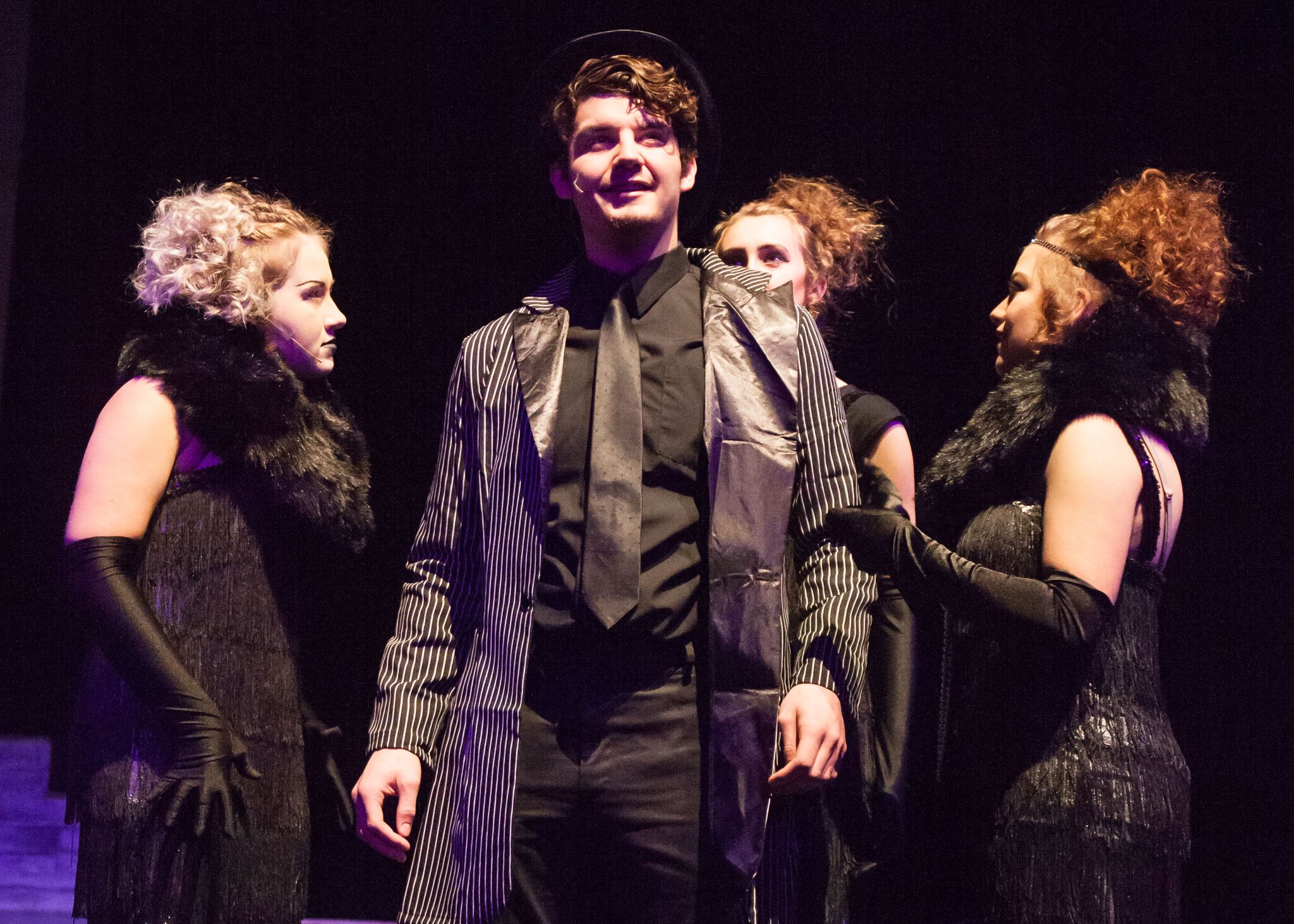 The Skyridge High School Theater Department and Jazz Band are putting on the play "Macbeth" from February 8 – 10 and 12 – 13 at 7 p.m., with a matinee on Saturday the 10th at 2 p.m.
Shakespeare's "The Tragedy of Macbeth" is heavy material about the physical and psychological effects of seeking power no matter the cost. Macbeth is a Scottish general who receives a prophecy from a trio of witches that one day he will be King of Scotland. Macbeth starts down a path to make sure the prediction comes to pass. With the encouragement of his wife, Macbeth murders King Duncan and takes over the throne, but he is tormented by guilt and paranoia. To keep his secrets, Macbeth commits more and more murders.
When John Brown, Head of the Theater Department at Skyridge and Director of "Macbeth," saw the play years ago he associated the political ambition and immorality of Macbeth with the American mobsters of the 1920s. The Skyridge production of "Macbeth" has a Roaring '20s theme, complete with "flapper" dresses for the girls and pinstripe suits for the guys. The Skyridge High School Advanced Jazz Band is providing all the music, setting the mood perfectly.
"Is political ambition inherently immoral, or is it only evil in the wrong hands? It is true that ambition, like any other human emotion, can be wickedly used. The witches use ambition to tempt and manipulate Macbeth, leading all of Scotland to disastrous ends. I have chosen to personify ambition in the form of the witches' minions, which will hopefully allow us all to better witness the ruinous results of unchecked ambition. In the end, may we all be able to better decide whether ambition is the true villain, or if ambition's object determines its virtue," explained Director John Brown.