Local high school mathletes compete for top prize on Pi Day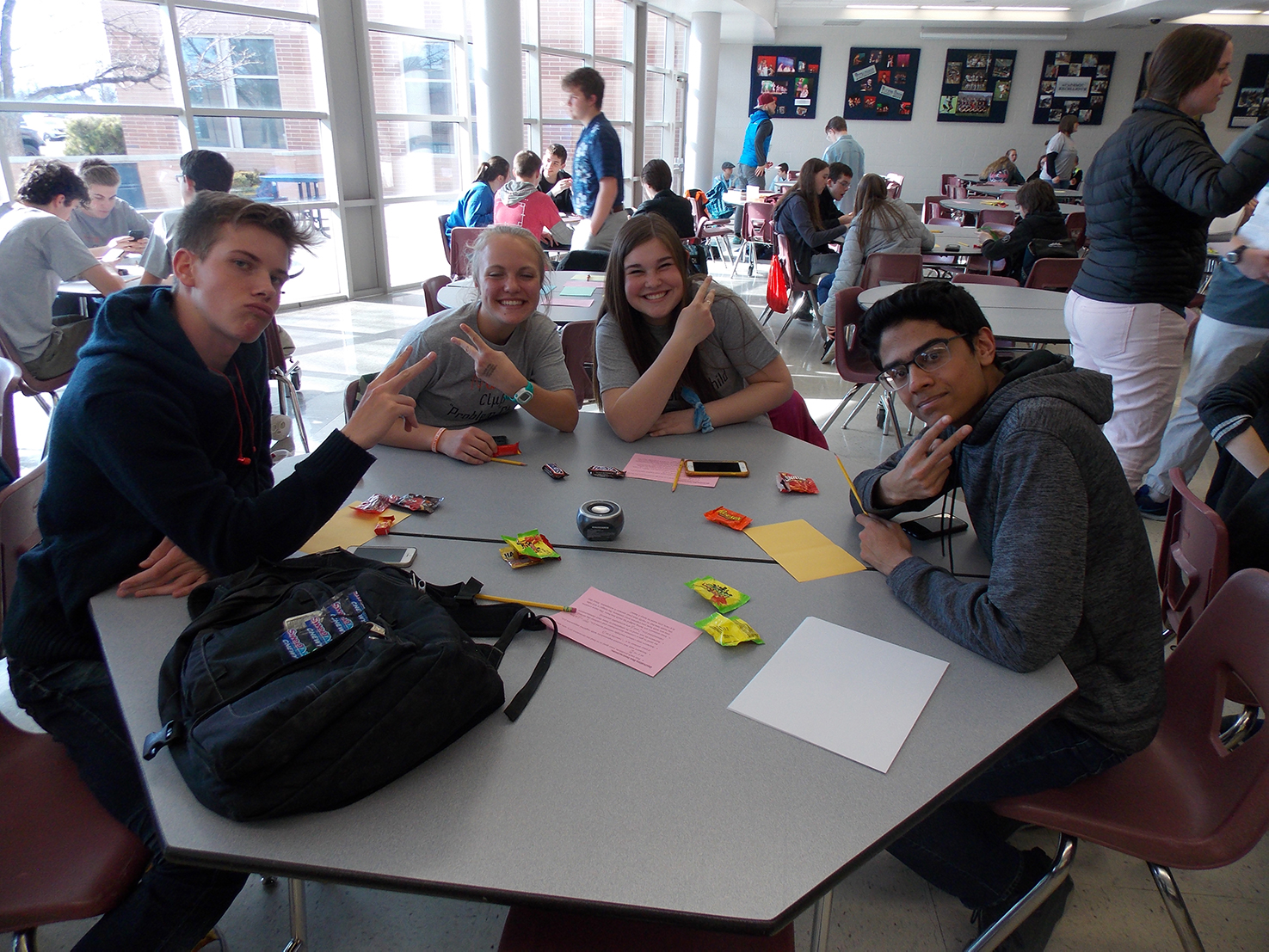 Mathletes from Lehi High School and Skyridge High School competed against other Alpine School District high school students in the culminating event on March 14, otherwise known as Pie Day.
In math competitions throughout the school year, advanced math students join teams to compete against one another to take home the top honor of the fastest and most accurate mathematicians. On Pie Day, or 3/14, the final competition was a Derivative and Factoring Bee held at Timpanogos High School. Mathletes gathered in the school cafeteria, where sandwiches, chips, drinks, candy, and of course personal mini pies, were provided to keep up their energy and mental prowess.
"…Plus, it's fun to do math when it's not for a grade."
When asked about the competition, Dustin Johnson, a senior at Skyridge High School, said "We have so much fun. I'm excited, and a little bit nervous for the competition. Plus, it's fun to do math when it's not for a grade."
"One cool thing about these competitions is that some students are in the BC Calculus classes, and they learn more in depth calculus. I'm in AP Calculus, but we can still compete together because we all have the same knowledge and experience to compete and have fun," said Tyra Anderson, a junior at Skyridge.
Competitors are in advanced calculus and statistics classes. Most are part of the math club, and many work as tutors at their schools. As to her interest in math, Math Club President at Lehi High School, senior Jessica Craig, said "I love how you can take seemingly random numbers and letters and turn them into something amazing."
"I like the sense and order, and the discovery and problem solving parts of math. It just makes sense," added Anna Karen Jackson, a junior at Lehi High School.
By participating in math club competitions, students are able to bring recognition to their personal achievements as well their school, and provide the opportunity to compete and engage with other like-minded students. "It's exciting to be around all these other people that have the same interest in being in the higher math classes," said Braden Johnson, a junior at Skyridge.
Funds to facilitate these math competitions were provided in large part by grants from local company IM Flash. Kevin Driggs, Manager of Community and Academic Relations for IM Flash Technologies said, "I love coming to these math competitions! The energy and excitement of these amazingly smart kids is truly incredible." Steve Jackson, Alpine School District's Secondary Math Specialist said, "Kids really love the opportunity to get together to do mathematics, in a way that they wouldn't have been able to if we didn't have these competitions."