Skyridge student arrested after mention of school shooting plans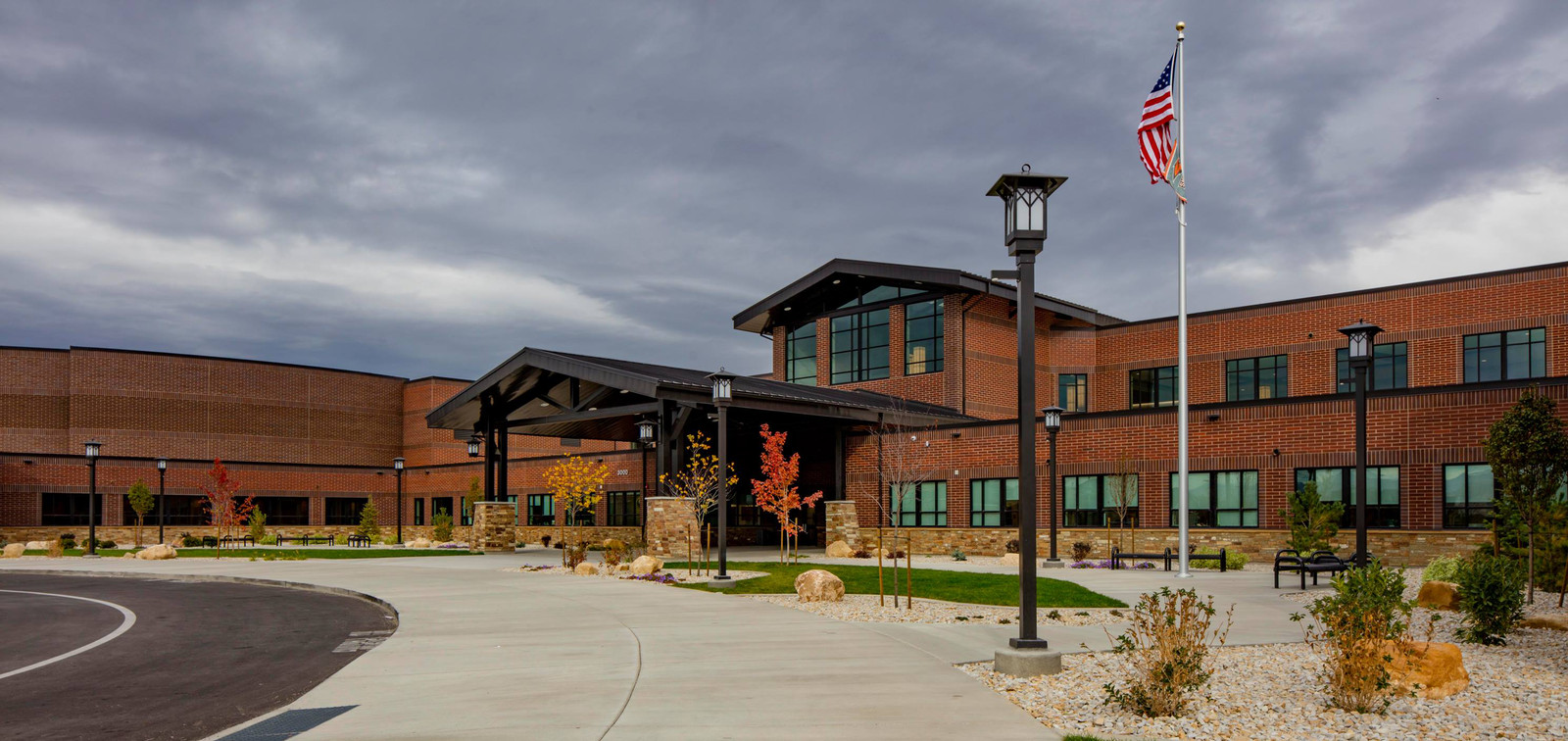 An 18-year-old student at Skyridge High School was arrested Thursday after he reportedly confessed to his therapist about planning out a school shooting. The suspect was booked into the Utah County Jail the night of March 14 and was released after posting bail on March 16. The Utah County Attorney's office said he has a felony first court appearance set for Thursday, March 21.
The probable cause statement notes the therapist contacted authorities after the student met with her that day and told her he had fantasized about murdering people and spent hours planning it. According to Lehi Police, the student disclosed his desire of "shooting up his school and murdering a person that hurt his friend." He did not disclose names or when he planned to carry out his plans.
According to the probable cause statement, Lehi Police "went to Skyridge to check on a full auditorium of students for a talent show. It was unknown if the suspect was one of the hundreds of students in the auditorium. School staff was informed to keep an eye out for him due to the terroristic threats made with a possibly immediate threat." Police were able to locate the student at his home that evening after pinging his phone. The statement reports the young man, "opened up, releasing frustration, odd responses, and several bone-chilling responses to our questions. After speaking with him, all officers on scene felt the next step of [the student's] plan was execution. Execution on Skyridge High School and specific people."
Skyridge Principal, Joel Perkins, sent an email to parents Friday morning informing them of the arrest and investigation. "After the police made the arrest, they determined there was no additional threat. Our students, faculty, and staff are all safe," Perkins wrote. "We are so grateful to the Lehi Police Department for their quick resolution of the situation and for their professionalism in helping ensure the safety of our school community."
Amanda Lind, mother of a Freshman at Skyridge, said she wished she was informed sooner. "I wish I had been informed hours and hours earlier, I would have wanted to know the information," said Lind. Principal Perkins sent the email at 10 a.m. on Friday, noting in the email that school officials were informed of the potential threat the night before. Lind's son had no idea of the situation until he got home late Friday and his mother talked to him about it. Lind's son mentioned that extra security officers were at the school, but students were not aware of the threat or that an arrest had been made.
When district officials were questioned about protocol on alerting parents to such circumstances, David Stephenson, Administrator of Public Relations for Alpine School District, did not comment. He instead copied the original statement made to parents in Perkin's email. "We appreciate that someone saw something and said something," the statement included.
Reaction on the Lehi Link Facebook social media page ranged from people questioning the need for such "serious charges" against the student, while others spoke of him as coming "from a good family with good parents." Other page members mentioned this wasn't the first threat they've had this month, and it makes them "nervous" to go to the school every day.
Visit LehiFreePress.com for up-to-date information on this story.