Planning Commission: Request for Bed and Breakfast spurs lengthy discussion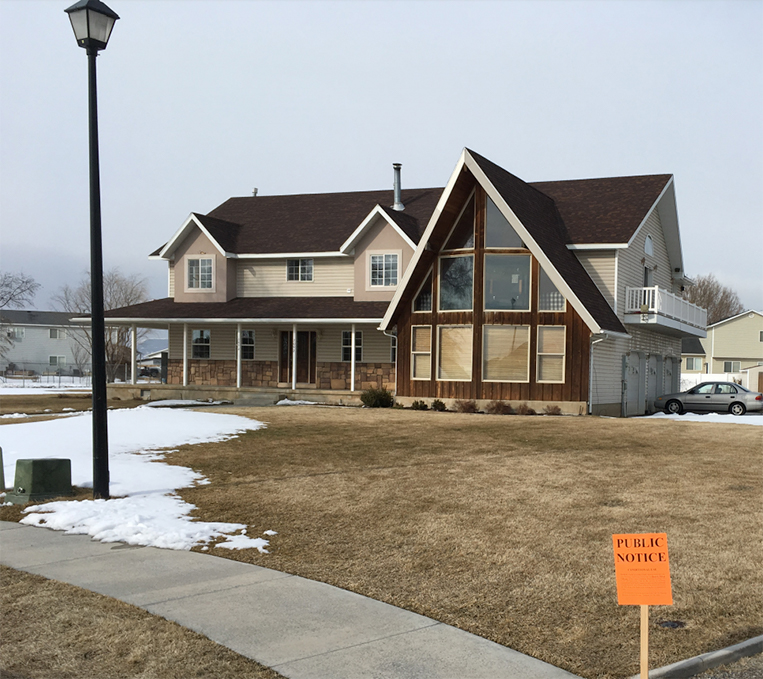 In Lehi City Planning Commission meeting held March 8, 2018, Lehi residents Dayne and Sally Raff requested approval of "Dayne and Sally's Place," a Bed and Breakfast located in a residential neighborhood. The request generated discussion about definitions of Bed and Breakfasts and short-term rentals in Lehi City Code. Commissioner Seegmiller questioned whether this request was legal. In reviewing the code there were questions such as, "Is this a short-term rental or an Airbnb? I don't think we have a code for this," said Seegmiller.
Several neighbors approached the Commission with concerns about parking, hours of operation, signage and having people in the neighborhood they did not know. One citizen lauded the Raffs as wonderful neighbors but questioned having individuals in and out of a neighborhood with over 30 children. One neighbor, a realtor, was concerned about an approval changing the nature of the neighborhood. The realtor queried, "Would Mixed-Use be a continued zoning designation if the Raffs sold their property?"
After an hour-long discussion, Seegmiller made a motion to approve with conditions: refine the definition of Bed and Breakfast, owner would be in-residence, only four parking stalls on property and not along curb, limit of four adult guests and conditions were applicable to current resident only. The motion was approved unanimously.
Other agenda items all unanimously approved were:
Lehi Development Group's request for review of the Sunset Farms preliminary subdivision, a 7-lot residential development located at approximately 1900 South 250 Wet in an R-1-22 (residential/agriculture zone).
Gardner Company's request for approval of the View 21 Phase 1 Flex Office conditional use and site plan, a 14.02-acre commercial development located at approximately 4050 West Hardman Way in an existing Heavy Commercial zone. (This is a new zone designation for office/warehouse development) Representative for the Gardner Company explained to the Commission this would provide more affordable office rent than currently exists in Lehi. "There are currently no tenants," stated the applicant.
Rick Magness' request for approval of the Maverik concept located at approximately 2100 North 3600 West in an existing Commercial zone. Magness thanked staff for working with the company to provide another Maverik in Lehi.
Boyer Company's request for approval of the Lehi Spectrum Phase 2 site plan, a 6.915- acre commercial development located at 1550 West Slipstream Avenue in a commercial zone.
Dave Robinson Architects' request for approval of the Five Inc. Phase 1 site plan, a 10.525-acre commercial development located at approximately 1100 West Pioneer Crossing in a Commercial zone. There was one dissenting vote on this project.
The next three items involved DR Horton's request for Cold Spring Ranch MD1, HD4, and MD5 development. There are a total of 240 residential units in the three developments. The representative for DR Horton explained, "We are building the amenities first. The three pods will all have access to the amenities from the beginning." There was a question about the adjacent mink farm owned by Scott McClachlan. "We have a great working relationship with McClachlan," said the representative from DR Horton. Commissioner Seegmiller questioned the size of the swimming pool. "I have been to a similar development and the swimming pool was not adequate for the number of residents in the development." DRHorton's representative assured the Commissioners the two- million- dollar investment in the amenities would be adequate for the residents.
Two of the three pods were unanimously approved. The HD4 pod had one dissenting vote.
The Commission also approved Lehi City's request for review of General Plan Amendments on several parcels totaling approximately 26.15 acres changing the land use designation to PF (public facility). This was a housekeeping detail that apportions land to its proper use.