Silicon Slopes merges with Utah Technology Council to unite the tech community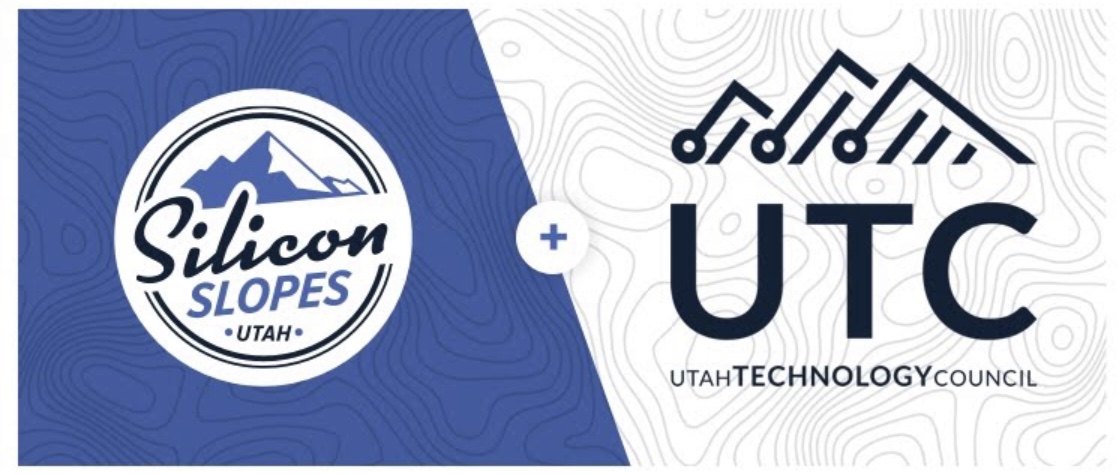 Lehi based, Silicon Slopes, a nonprofit organization empowering Utah's startup and tech community, and The Utah Technology Council (UTC), a professional association for high tech, clean tech, and life science companies, have joined forces and will operate under the same umbrella to better serve Utah's startup and tech community, according to the UTC.
"Silicon Slopes couldn't be more thrilled to unite with UTC to continue serving Utah's startup and tech community," said Clint Betts, Silicon Slopes co-founder, and executive director. "We're committed to continuing the rich heritage of UTC and view this as a marriage of equals."
Betts said the merger, which was announced on March 27, was made possible thanks to the leadership of UTC's executive committee and its outgoing president and CEO, John Knotwell. "John is a remarkable leader who truly puts what's best for our community above everything else," he said. "This deal wouldn't have happened, and Silicon Slopes wouldn't be what it is today without John and UTC's incredible leadership." The merger is effective immediately.
"These two organizations are locking arms and uniting the tech community and making it stronger," said Betts. Silicon Slopes and UTC are both nonprofits being a 501 (c)(3) and 501(c)(6) respectively and each organization has a different focus and agenda. UTC focuses on public policy and advocacy and Silicon Slopes focuses on education and is the "megaphone" and engine that supports the tech community.
The Silicon Slopes organization will continue to empower Utah's startup and tech community to learn, connect, and serve in order to make entrepreneurship and opportunity in Silicon Slopes open and accessible to all. The UTC organization will become the voice of Silicon Slopes on public policy, advocacy, and government relations. "Our community's collective voice will only be magnified and strengthened with these two organizations united under the same leadership and mission," Betts said.
Over the years both organizations have shared board members and have a similar vision for the tech community and this merger seems very natural, he continues. Betts will assume the role of executive director on behalf of both entities. Silicon Slopes will remain headquartered in Lehi and UTC, which currently has an office in Draper, will eventually move to the Kiln offices in Salt Lake City.
"We will be keeping an eye on issues that impact the tech and business community, like the proposed HB 441 sales tax bill (which will require businesses to add a state tax on services). That bill has been tabled for now but will be revisited in June," he said.
Carine Clark, the current CEO at Banyan, has been appointed the new chair of UTC. Clark also serves on the board of Silicon Slopes.
"Years ago, UTC plowed new ground in Utah, and it has blossomed into the fastest growing tech scene in America," said Knotwell. "I'm proud of our history and even more proud to have a small part in bringing these two remarkable organizations together, uniting our efforts to build the strongest, most inclusive and most connected innovation community in the country."
"I'm excited to see the rich legacy of UTC continue and our community strengthened by this coming together," said Clark. "It's an amazing achievement to have these two organizations united and continually striving to make Utah the best place to live, work, and play."
More than 300,000 people now work in tech in Utah. No industry is growing at a faster pace. By uniting UTC and Silicon Slopes, all members of the tech industry can now lock arms to address the unprecedented growth. "We are so excited for these two organizations to be coming together," said outgoing UTC chair, Kathryn Murphy. "This truly is the best of both worlds and it will benefit our growing technology community. We are thrilled to join forces and lead with one voice."