Lehi Water Director discusses water shortage management plan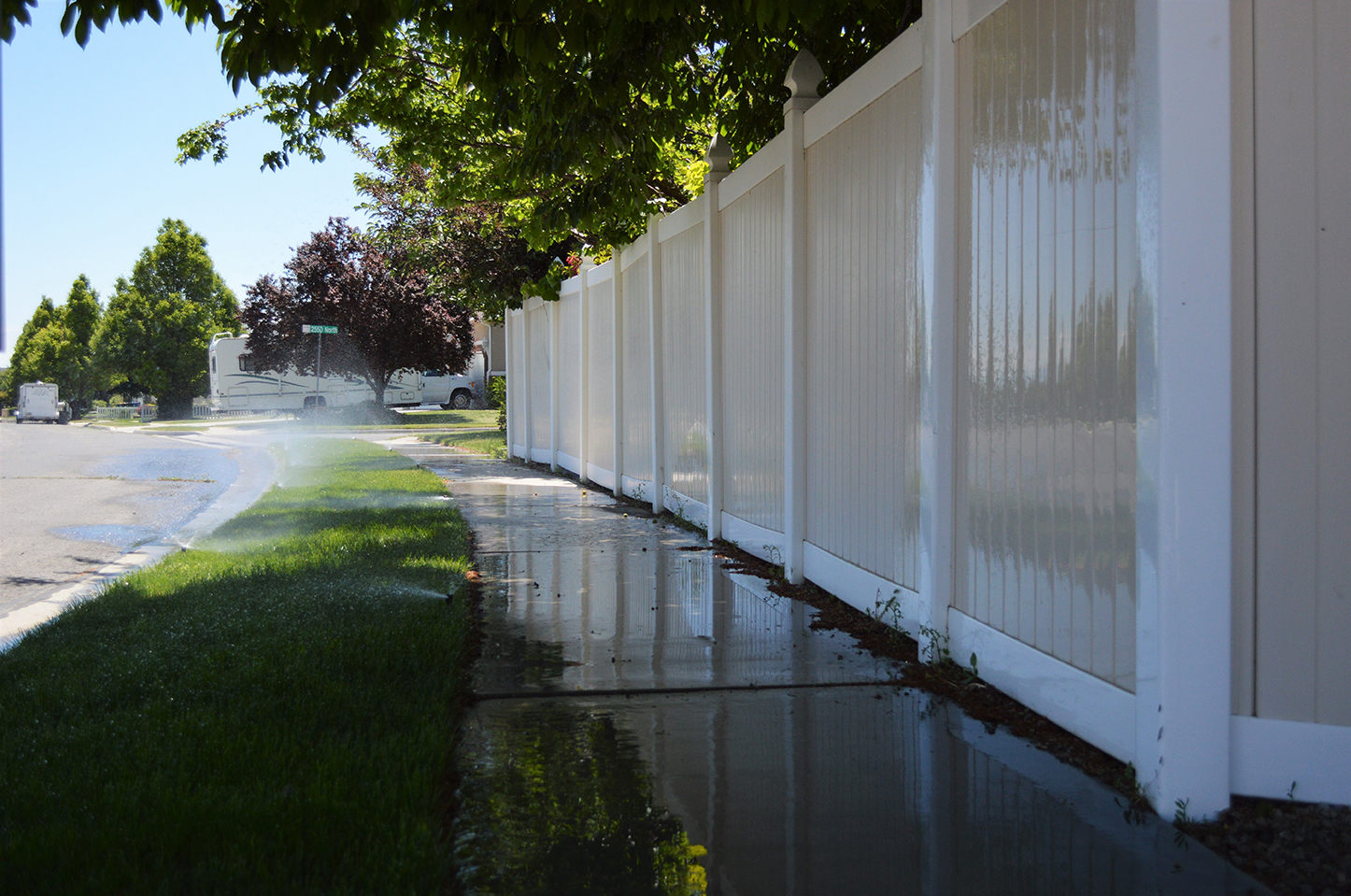 During pre-council meeting on May 22, Lehi City Water Systems Director, Dave Norman, discussed the water shortage management plan with City Council members. Norman suggested that Lehi citizens water their yards twice a week in May and June, then in July and August three times a week and back to twice a week in September.
"We are discouraging daily watering," said Norman. "We may have to have additional restrictions in July and August if necessary. Our biggest problem is people turn on sprinklers and don't think about it. We need to help people understand that just setting your clocks and letting them go is not the best practice."
Norman mentioned there had been criticism of the City for watering during the day. "We water during the day because of high water use during night time hours." He also noted, "Active sports parks are safer with frequent watering."
"We don't want a plan that is seen as punitive. We need to educate our citizens," concluded Norman.
Frankie Christofferson, a long-time Lehi citizen asked about watering for agricultural purposes. "The ditches have been abandoned and we now use wheel lines and have to move them all the time. We just don't want people complaining." Christofferson was assured watering farms was not an issue for the city.
City Council members and Mayor Johnson brought up several issues during pre-council meeting. There was discussion about the re-naming of Triumph Blvd. There will not be a name change. Council member Albrecht said, "I don't like the idea of somebody buying the name of a street."
Mayor Johnson brought to the attention of the Council members a situation along Timpanogos Highway where trees had been planted by UDOT and they have all died. They failed because of the lack of water. According to Johnson, we have three options: 1) Do nothing 2) Ask UDOT, to replace, which will be difficult or 3) bite the bullet and re-plant the trees with a new water system.
Council member Condie reported on the Library Gala and said, "We may dispense with the entertainment and just have a good meal."
Mayor Johnson also brought an item to the Council concerning the purchase of the Scott Lamb home and property for an arts center. The building is for sale for $650,000. "There is a lot of interest in the property," stated Johnson.
Regarding the budget, Council member Condie commented, "I wish we could find some money for parks. We have property but no money to build the parks."