Envision Utah addresses statewide teacher shortage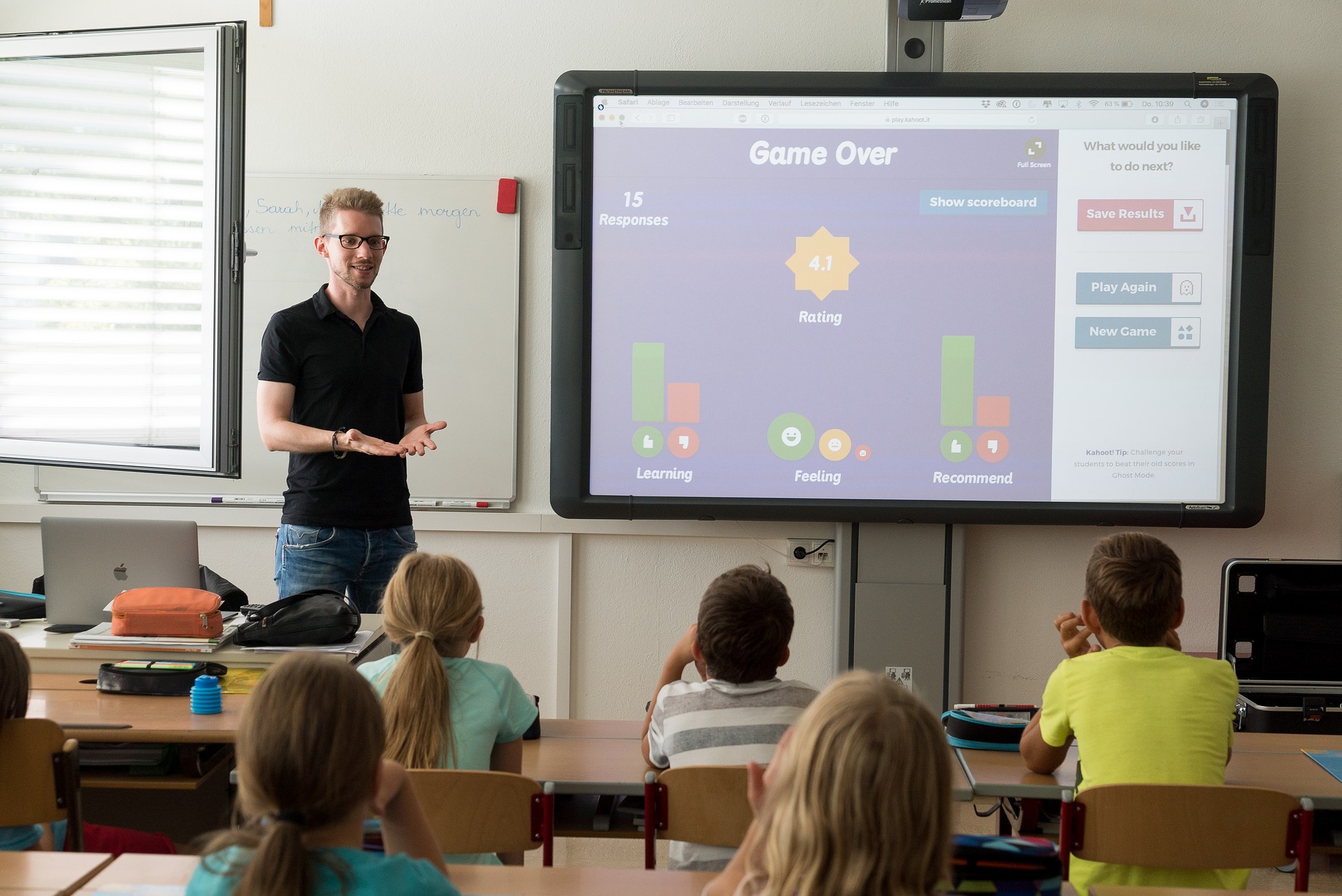 Changing the perception of the teaching profession deemed critical step
Envision Utah, a non-profit organization that engages Utah residents and leaders in planning and improving communities is currently working on a project to address Utah's teacher shortage.
Each year about 12% of teachers in Utah leave the profession and almost half quit within the first five years. Enrollment in teaching programs at Utah's colleges and universities has declined. School districts are increasing class sizes, utilizing less-qualified teachers, recruiting from out of state, and searching for money to increase salaries.
The teacher shortage isn't unique to Utah, but there are elements of the decline that affect Utah in particular. According to an article in Brigham Young University's newspaper, The Daily Universe, by Jefferson Jarvis, "At BYU there are a specific set of challenges in the department of teacher education. The numbers in the program took a dive in 2012 with the missionary age change and the program hasn't quite recovered yet." In 2012, The Church of Jesus Christ of Latter-day Saints lowered the eligible age for missionary service for women from 21 to 19, and for men from 19 to 18. According to Jarvis' report, Terry Young, Associate Chair in the BYU Department of Teacher Educations, about a third of the students in the teacher education program at BYU don't plan on teaching professionally after college.
Envision Utah has identified a handful of requirements for a long-term solution to Utah's teacher shortage, starting with enhancing the perception of the teaching profession.
"Teaching is considered a second-income job. Having the summers off is great, but only if there is someone else in the home making 'real money,'" said a Lehi resident who recently left teaching. When this former teacher's husband's health started to decline with a degenerative disease, she went back to teaching to pay for her graduate degree in accounting, anticipating becoming the primary income for her family. Her entire teaching paycheck went right to pay for tuition and books for two years. "I doubled my base-pay in the first year going from teaching to accounting. My raises and bonuses are based on my performance, which is not the case in teaching. I was a really good teacher and I could get my students to love math, but I was being paid the same as the person sitting behind their desk looking at their phone all day telling their students to read the book."
"The cost of living keeps going up, but teacher salaries haven't kept up. If the primary income earner of a family is a teacher, that person is always doing something on the side to make ends meet. You can't support a family here in Utah on a teacher's salary until you've got a lot of years in the profession," said another Lehi resident who is back to teaching elementary school after a 16-year hiatus. "I'm in it for the long haul now that my kids are older. The insurance is good, and the retirement is good. I love my job – I love working with little kids. They're my people. Watching them make progress and learn is so rewarding," this teacher added.
The former teacher-turned-accountant had a 10-year hiatus in teaching middle-school math and noticed upon her return to teaching that some parents expected a great deal from teachers, even yelling at them when expectations weren't met. "No one would treat another professional that way. There was a feeling that we were 'just teachers' so it was okay to talk down to us."
In addition to enhancing the perception of the teaching profession, Envision Utah has identified the following strategies that will impact the teacher shortage:
Effectively recruiting more great high school and college students into the teaching profession.
Improving mentorship.
Professional development
Improving working conditions in schools to retain more teachers and improve outcomes.
Finding ways to recruit back into the profession some of the best teachers who left.
In September 2018, Governor Gary Herbert, State Superintendent of Public Instruction Sydnee Dickson, and CEO of Envision Utah Robert Grow issued a plea to Utah educators currently not teaching to return to the profession to help address the teacher shortage. Former teachers have been asked to complete a questionnaire at www.returntoteaching.org to gauge their interest in becoming teachers again and what it will take to get them to return. According to Sydnee Dickson, there are about 30,000 Utahns who have teaching credentials who are currently not in the classroom.
"I always thought I'd go back to teaching. For me, it was all about the timing with my family. I'm lucky, teaching is the second income in our household," said an elementary school teacher in Lehi.