Lehi, first Utah city to adopt "T21" tobacco ordinance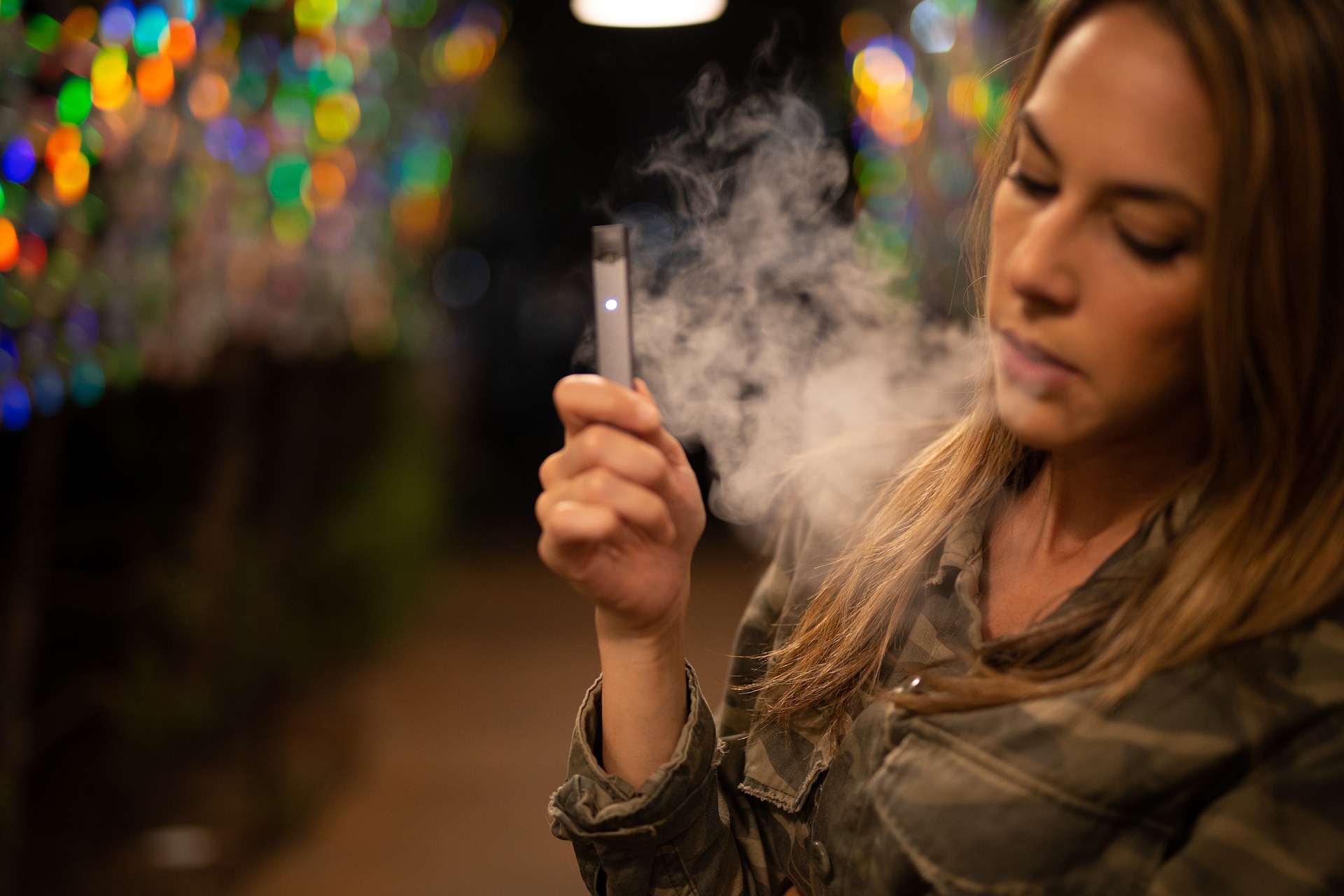 Applause from the audience erupted when Lehi City Council members unanimously approved an ordinance prohibiting the sale or distribution of any tobacco product to a person under the age of 21. In City Council meeting, held February 12, 2019, Lehi became the first city in Utah to create and pass an ordinance of this kind. After a compelling presentation by Mark Waterson, representative from the American Heart Association, Brooke Carlisle of the Cancer Action Network and DeAnne Kettering of the Utah PTA, Councilmember, Johnny Revill moved to approve the ordinance.
Statistics presented showed a startling increase in teenage smoking. In Utah, 800 youth become smokers daily. It was also shown 39,000 kids in Utah will eventually die of tobacco-related health issues. 95% of adult smokers began smoking before 21, and 3 out of 4 teens continue smoking into adulthood.  E-cigarettes have had a 78% increase from 2017-2018. "Kids don't think vaping is addictive," noted Carlisle. "E-cigarettes are geared to kids. The products are marketed with names like Captain Crunch, gummy bears, and cotton candy.
Increasing the sale age to 21 is a good public health solution stated presenters. Reasons for this are, there is a delay in the age of first tobacco use, tobacco will be kept out of school, younger teens have a harder time passing themselves off as 21, there will be a reduction in smoking-caused deaths.
Waterson pointed out the T21 is already in place in 425 cities and counties and in 23 states. "We are already behind. Council member Condie asked, "Why is the state not mandating this?" Waterson said, "There has been an effort for the last seven years, but the tobacco lobby is very powerful. People in key positions in the legislature keep the issue from being discussed."
Waterson also gave an example of a community, Needham, Massachusetts, that enacted T21 and saw a reduction of 60% in tobacco use in high school. He also noted that Utah County leaders, mayors, and city councilmembers were surveyed and 84% responded favorably to an ordinance increasing the age to 21 for sale and distribution of tobacco.
A question was asked concerning the feelings of retailers. Would they lose revenue? Waterson noted, "Only 2% of convenience store revenue comes from the purchase of tobacco-related products. On the other hand, $300 billion is spent each year on health care and lost worker productivity related to tobacco use.
Waterson cited a recent communique by Altria, owner of Phillip Morris USA and part owner of JUUL, manufacturers of tobacco products:
Kids shouldn't use any tobacco products and we share the FDA's concerns with youth use of e-vapor. We remain committed to being part of the solution.
Raising the legal age of purchase for all tobacco products to 21, which we strongly support, is the single most effective way to address underage use."
Each Council member expressed their support of the ordinance. Council member Hancock said, "The state legislature needs to get their act together." Council member Conde had questions about the effectiveness if Lehi is the only city doing this. In response, Mayor Mark Johnson said he had been contacted by mayors of other cities. "They are very interested in our ordinance."
Two citizens from the audience, Derek Harding who works at the Huntsman Cancer Center and Shara Call, a local PTA member spoke in support of the ordinance.
In other City business the following items were unanimous approved:
A resolution of intent to annex the Mellor Rhodes Park, approximately 6.99 acres of property located at approximately 1450 South 1500 West with a proposed Public Facilities (PF) zoning. Lehi City head engineer, Lorin Powell, cautioned the city officials to get water with land acquisition.
A resolution approving the amended Planning Commission Bylaws
A resolution appointing an alternate to the Utah Valley Dispatch Special Service District Board.
A resolution approving and entering into an Amended and Restated Interlocal Agreement, creating the Utah Local Governments Trust. (This was a housekeeping item that related to insurance for Lehi City's employees.)