UHP Troopers urge drivers to slow down along the Tech Corridor, speeding citations increase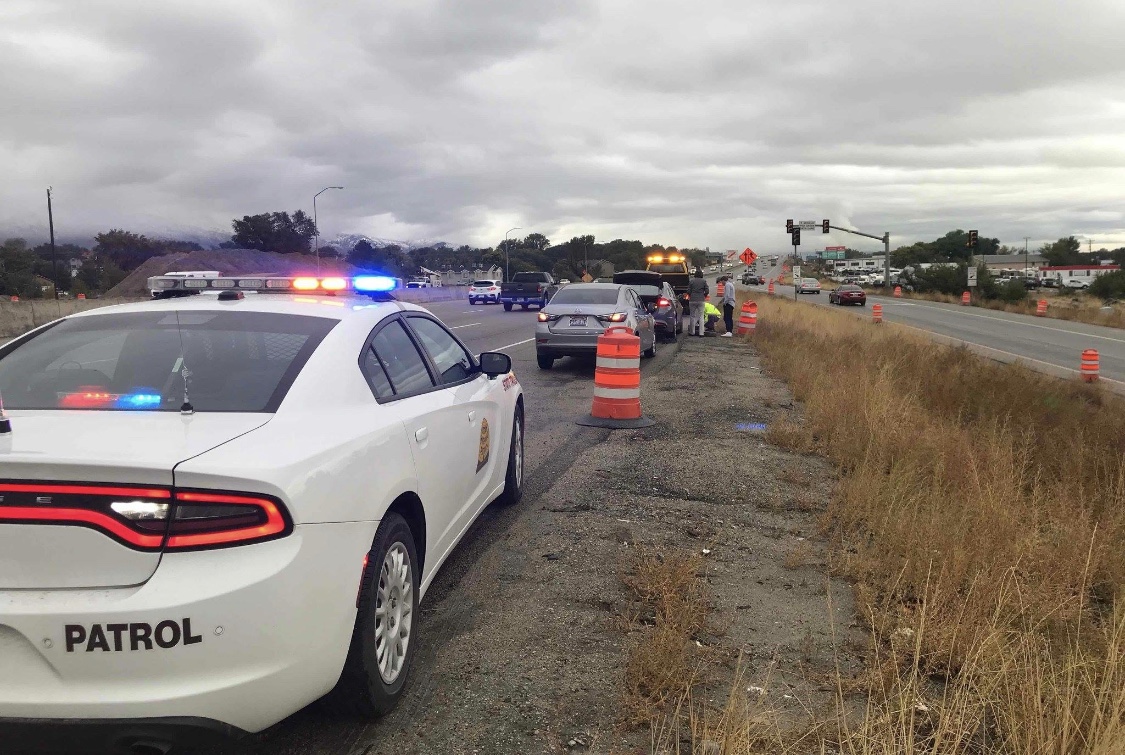 The Utah Highway Patrol has increased its patrolling on a section of the I-15 freeway which is under construction along the Technology Corridor in Lehi. Because of the construction, the speed limit has been lowered to 60 mph, but UHP Troopers say they regularly clock drivers going well above the speed limit and see many drivers going 70, 80 and even 90 mph.
In one day, according to the UHP twitter account, troopers made 135 traffic stops, issued 106 traffic citations, and gave 54 warnings. Narrow lanes wind through the major construction project along this portion of I-15.
"We are about one and a half years into a three-year project to widen I-15 from four lanes to six lanes and we are building 17 new bridges in about a four-mile stretch of freeway," said John Gleason, public information officer for Utah Department of Transportation. The lane configuration continues to change as the road is widened and bridges are added, he said. "Going faster than the 60 mph limit is putting your life at risk and you're putting the lives of our workers at risk as well," said Gleason.
Troopers plan to continue the increased patrolling of the area for the duration of the project. A fine for speeding in the construction zone can be as high as $870, plus a mandatory court appearance and associated costs. Road and freeway changes and/or closures will occur as the construction continues along this stretch of I-15, but most closures will be scheduled during the slow traffic times in the early morning hours, according to Gleason. Construction updates are listed on the UDOT webpage.