Westlake Thunder excel in goal packed match vs Skyridge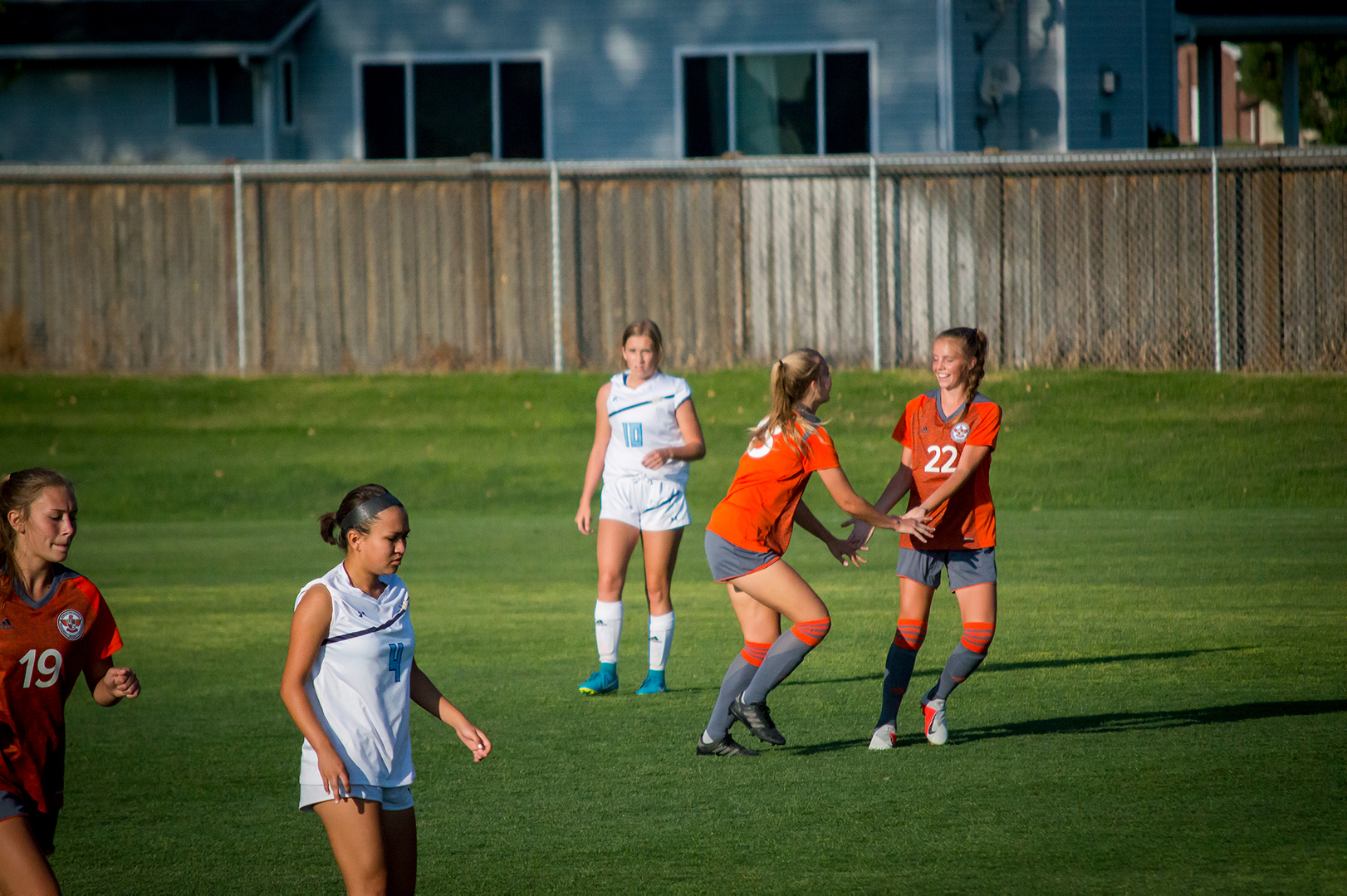 In a girls' soccer match between the Westlake Thunder and Skyridge Falcons last Thursday night, there was no lack of goals. The Falcons came up short in a 5-2 losing effort on their home field. Both teams came into the game having already played earlier in the week. Though Westlake had played the day before, it did not seem to affect their game. The Thunder displayed energy and effort in their high-scoring victory.
As the game began, it seemed both teams were quite evenly matched, with Skyridge holding a slight edge in possession. But with 28 minutes left in the first half, a Westlake forward took advantage of a soft Falcons defense, resulting in a Thunder goal and a 0-1 deficit for Skyridge. Westlake never looked back. From there it only got worse for the home team; the Thunder attacked the Falcons straight up the middle for a second goal, leaving Skyridge down 0-2 with 24 minutes to go in the first half. The lead quickly grew to 0-3 as a Westlake forward scored her second goal, trickling the ball past a frustrated Falcons defense.
Finally, with 9 minutes left in the first half, Jaycie Greene gave the Skyridge faithful something to cheer about as she beat the Westlake goalie to the ball inside the box, resulting in a much-needed Falcon goal. The first half came to a close with Westlake ahead 3-1.
As the second half began, Skyridge was on the attack, struggling to pull within one goal of the Thunder's lead. Although the Falcons had many chances and near goals, they never were able to cut Westlake's lead to less than two. Instead, Westlake extended their lead to 4-1 as they scored on an incredible 50-yard goal, catching the attack-minded Falcons off guard.
The match came to a close with Ainsley Barlow scoring for Skyridge, followed by a last-minute goal from Westlake on a free kick right outside the box. The end result was a 5-2 victory for the visiting Thunder.
The Falcons will return to the field this week, playing at Timpview and Riverton, where they hope to bounce back from their lopsided defeat to Westlake.
This slideshow requires JavaScript.