Pioneers persevere in comeback victory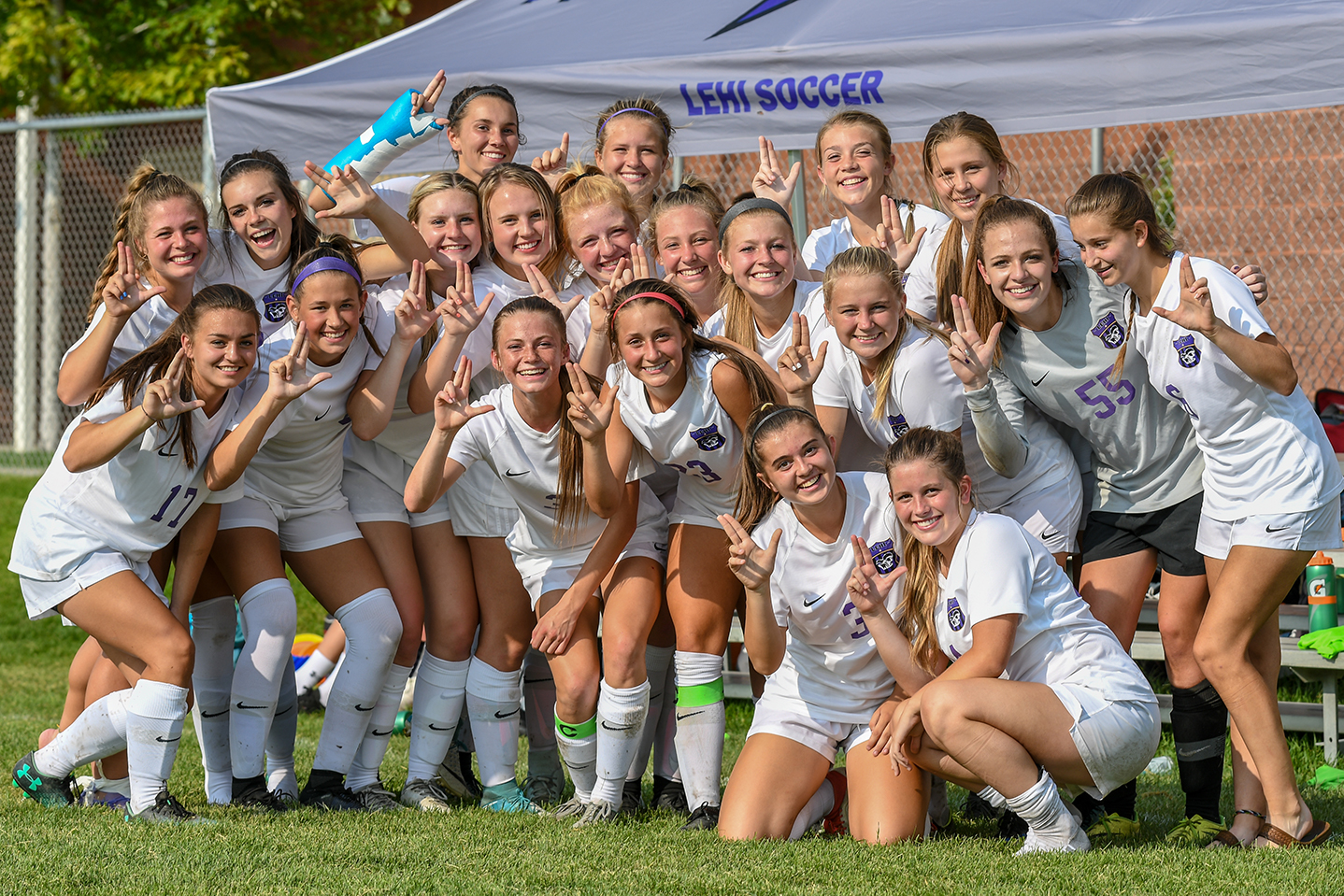 In the Lehi's girls soccer match against region foe Orem last Thursday, the Lehi Pioneers displayed determination, turning a 0-1 second-half deficit into a 3-1 victory. It was the Lady Pioneers first region match. Orem approached the game with a 1-0 record in region play, having defeated Mountain View.
The first half was a great defensive battle. Neither team had enough offensive firepower to break through the others' defense and score. The second half was very different, as both teams got on the board with a flurry of goals.
Orem came out in the second half on the attack. Before Lehi knew what had happened, the Orem Tigers broke the 0-0 halftime tie. Orem quickly got the ball past the Pioneer defenders, resulting in a header goal with 37 minutes left in the half. That goal was Orem's last celebratory moment of the match.
Although Lehi was on the attack from the moment Orem scored, it seemed as if the Tigers' defense might prove too much for the Pioneer offense. With 19 minutes left in the match, Lehi team Captain Claire Robbins floated the ball just out of the Orem goalkeeper's reach, landing it in the back of the net for a goal. It was the first goal in an outburst of second-half goals for Lehi.
With 11 minutes left until the final whistle, Lehi sophomore Kennedi Schmidt gave the Pioneers a 2-1 lead, scoring off of a great cross inside the box from teammate Amy Ballard. With three minutes left in the match, Schmidt's attack paid off again as she pushed past the Orem defense to score a second time. Lehi's effort resulted in a 3-1 comeback victory.
Lehi girls soccer will play twice this week as they look to stay unbeaten in region play against Salem Hills and Spanish Fork.