Marijuana, school fees and affordable housing discussed at Town Hall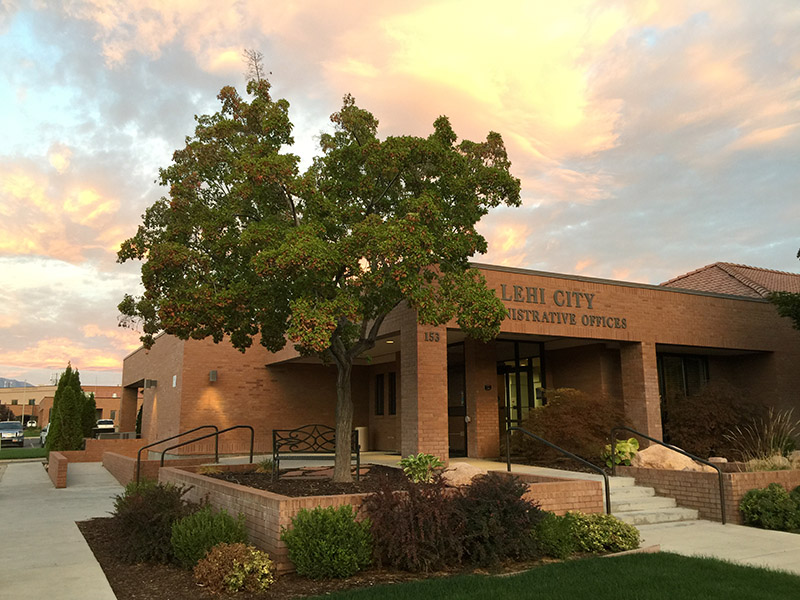 Industrial hemp, affordable housing and state coverage of school fees were main topics of discussion at the town hall held last Saturday by three of the four legislators who represent parts of Lehi. State senator Jake Anderegg (SD 13) and state house representatives Cory Maloy (HD 6) and Jefferson Moss (HD 2) met with constituents at the North Fire Station in Saratoga Springs for about an hour and a half.
The elected officials opened up the floor and spent the meeting responding to questions from the audience, which numbered 15 people, including three local city council members and one Alpine School Board member.
When a question was asked about proposed legislation that would address school fees, which last year were found to be unacceptably high across the state by both a legislative task force and a State Board of Education task force, all three elected officials said they feel the issue is a matter to be handled at the local level. A few different bills have been proposed, but nothing has been officially drafted.
On the heels of this discussion, a question was raised about the use of impact fees. All three have looked at the issue and generally are skeptical of them. Anderegg said that while he generally dislikes them, he recognizes that there can be a place for them. Maloy said he likes the concept in theory but finds it difficult to put into practice.
Moss said he's looking at the possibility of writing a bill which would allow a developer and a school district to voluntarily give up land for a school district in trade for density credits.
Next, a question was raised about affordable housing. Anderegg discussed a bill he's running which came out of the Affordable Housing Commission, which he chairs. It would give cities "a bump" in being prioritized for transportation funds if they implement two elements of their choosing from a list of 15 related to adopting affordable housing.
He said the intent is to encourage cities to plan for including affordable housing. "If nothing ever gets built, there are no fees, no fines, because [cities] don't control the actual building."
A man then raised a question about allowing individuals to grow industrial hemp for their personal use. He said he deals with health challenges that have benefitted from treatment with CBD oil and hemp oil, but the prices for prepared products are so high it limits his ability to use them. He asked that the legislature consider allowing people to grow 6-8 plants.
"I'm fine with having to tell the state what I'm doing," he said, but as things stand right now he has to fear local law enforcement if he grows his own hemp plants. He held up a bottle of prescription pills, presumably opioids, noted that in contrast with the high cost of CBD and hemp oil he can get them for free, and said, "I want to get these things out of my house."
A woman in the audience expressed support for the idea, noting that she works at the library and everyone there has been trained in how to respond if they see a case of opioid overdose.
Another woman said she has been fighting cancer and run into difficulty getting "affirmative use" letters from her doctors because Intermountain Health Care (IHC)has prohibited its doctors from signing them.
Maloy said, "You have this big federal cloud that's still over the whole industry. So as a business, IHC is protecting their business interests and we kind of have to respect that because they employ a lot of doctors." He said he agrees that the issue should be between a doctor and patient.
He encouraged people to understand the federal role and start applying the same pressure at the federal level as they have at the state level. Industrial hemp was just legalized under federal law at the end of December.
The strongest opposition to legalizing hemp and cannabis for medical use comes from medical associations.
A woman in the audience who lost her sister to domestic violence discussed a bill she has worked on and requested support for it. It would require a person who violates a restraining order to wear an ankle bracelet. That bracelet would be connected to an app which would notify a potential target if the threatening individual came within a certain distance.
The elected officials thanked her for her courageous work on the issue and expressed support for the concept, with Anderegg noting that the details of the bill would determine his actual support.
A city council member from Eagle Mountain asked the legislature to provide more details on how the city can spend the affordable housing money that it has as a result of the deal which helped bring a Facebook data center to the city. Anderegg said those details are contained in the previously discussed bill from the Affordable Housing Commission.
Each of the legislators responded to a question about what they are proud of in their service. Moss, a former member of the Utah State Board of Education and Board of Regents who is currently employed at Utah Valley University, said he takes a strong interest in education. He noted a bill he ran last year to allow Utah teachers to share ideas for what works on a computerized platform.
Maloy said he is proud of a bill he passed last year which allows recordings of emergency response calls to be used in training first responders. "I really think it has the chance to help a lot of people survive," he said. Statistics have shown that survival rates go up in areas where first responders are able to listen to recordings of actual events as part of their training.
Anderegg talked about his work with student privacy and proper data management and security. He also said he was proud of the work that he did to help get the bond for the I-15 expansion through Lehi, which is currently underway two years earlier than it otherwise would have been.
Anderegg can be reached via text, phone or email, with text preferred. 801-901-3580; janderegg@le.utah.gov.
Maloy can be reached via text, phone or email, with email preferred. 801-477-0019; corymaloy@le.utah.gov.
Moss can be reached at 385-250-6738 or jeffersonmoss@le.utah.gov.
Representative Kay Christofferson, who represents the east side of Lehi, can be reached via text, phone or email at 801-592-5709; kchristofferson@le.utah.gov.