High density housing near Main St. gets negative recommendation from Planning Commission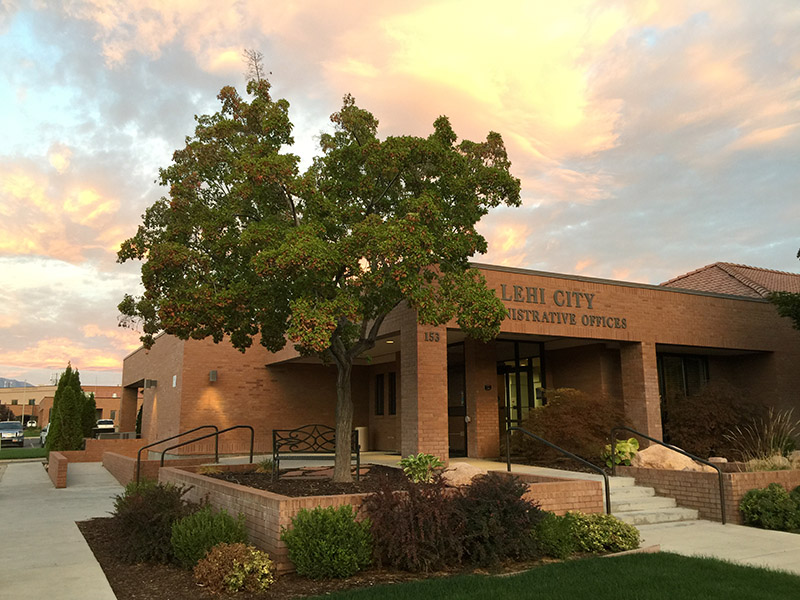 In the first meeting for 2021, the Lehi City Planning Commission tackled a daunting 13-item agenda while handling technical challenges of the online format. The majority of the requests in the Jan. 14 meeting were approved unanimously, but the commission was split on a proposal for high density housing near Main Street.
Adam Albrecht requested a recommendation for an amendment to the General Plan to change five acres of land from LDR (Low Density Residential) to IHDR (Intermediate High Density Residential) on the property at 143 South 1100 West near Main Street and Vets Ballpark.
"It's my understanding that the City Council is concerned about increasing density in areas that were already planned for different density in the new General Plan – kind of a density encroachment. I think this is one of those areas. It doesn't seem like it fits to me," said Commissioner Brent Everett.
The IHDR zoning is for low rise townhomes and condominiums and would increase the number of units per acre from four to nine on the five-acre parcel. Commission Chair Abram Nielsen noted that there were a number of emails from residents about the proposed change and all but one (from the current landowner) were not in favor of Albrecht's proposal.
"I appreciated all the comments. They were well thought-out and not driven by emotion. I understand what it's like to see things happening near your home. I've spoken to some neighbors who are in favor of this development, but they don't want to go on record," said Albrecht.
The commissioners discussed with Lehi City staff whether the infrastructure in the area would support 40 units, but staff didn't have a definitive answer. "The new General Plan will give us a clearer picture of what we have in this area," said city engineer, Ross Dinsdale.
"We know the new General Plan is coming, how long do we make citizens wait?" asked Commissioner Scott Bunker. Community Development Director Kim Struthers estimated the new General Plan would be ready by summer 2021.
"The property to the east is agriculture, which is a stark contrast. It's too many units and no public transportation on the street. I don't think 40 units is going to sway UTA's mind to starting a bus service down Main Street," Everett continued.
"If you're talking about walkability, kids in this area can't even walk to school because there are no sidewalks on Main. You take your life in your hands just crossing the street. The density is way too much for the area. If there are residents in favor of this, they should have written in," added Commissioner Jared Peterson.
"How important is affordable housing in Lehi to the Planning Commission? The most affordable new construction, single-family home in Lehi right now is $547,995. That number fluctuates a little, but when anything under $450,000 goes on the market it's a bloodbath, thousands of people are making offers," said Albrecht.
"It sounds like a sales pitch, but these are homes our kids can actually afford to buy. It's inevitable that the surrounding area will be commercial eventually. It's the right thing to do to put affordable homes here," Albrecht continued.
"It's laughable to me that we're calling $450,000 townhomes affordable housing, and you're adding HOA fees on top of that," commented Commissioner Everett. He and Albrecht briefly debating affordability versus availability of housing in Lehi.
"Respectfully, you've had your chance to make your presentation and the Planning Commission needs to discuss this without any more interruptions from you," Peterson said to Albrecht.
Peterson made a motion for a negative recommendation to Albrecht's request to amend the General Plan and change the zoning on five acres at 143 South 1100 West to the City Council. The motion passed with a vote of four to three. (Commissioners Peterson, Everett, Hemmert, and Herath were in favor of the motion and Ellis, Bunker and Nielson voted no.)
Albrecht's concept for the 40-lot residential project was also given a negative recommendation by the Planning Commission to City Council.
The following items on the agenda were approved or given positive recommendations going forward to City Council by unanimous votes:
Ken Garff Automotive's request to allow larger sign area and height on pylon signs for multi-tenant projects.
Fieldstone Homes request for preliminary subdivision review of Hidden Canyon Plat D, a 99-lot single-family development located north of Fox Canyon Road.
Jared Osmond's request for approval of the Flight Park Office Concept Plan at 3750 West Digital Drive.
Riverbend Management's request for approval of the Traverse Mountain Apartments Site Plan at 3851 North Traverse Mountain Blvd.
Jared Schmidt's request for approval of the College Farms Pool House Site Plan at 1200 North Oxborrow Dr.
Café Zupa's request for approval of the Zupas Concept Plan and Conditional Use for a drive-thru located at 1270 East 3500 North.
Marc Cran's request for approval of the Black Label 2-lot residential subdivision at 2883 West 1500 North.
Holiday Oil's request for approval of the Holiday Oil Site Plan at 1225 West Sandalwood Dr.
Lehi City's request to amend Chapter 12 of the Development Code on signage requirements for cannabis-related businesses.
Lehi City's request to amend Chapter 39 of the Development Code adding a definition for caretaker unit.
Lehi City's request to amend the table in Chapter 39 of the Development Code adding the storage, vehicle use. (Commissioners Everett and Roger Ellis voted no.)