Tim Brantley named the new principal at LHS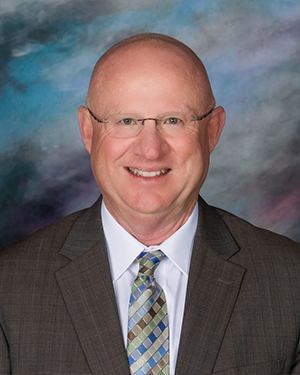 On Wednesday, February 15, Alpine School District announced the appointment of Tim Brantley as the new principal at Lehi High School. Brantley has a long and distinguished career as a teacher and administrator in the district. He will start leading Lehi's oldest high school this Fall.
Brantley began his educational career as a high school English teacher and football coach at Orem High School. He also taught at Independence and Mountain View High Schools. He served as assistant principal at Orem High for five years. He has been principal at Lehi Junior High, East Shore and Pleasant Grove High Schools. He has been the Director of Human Resources and Secondary School Supervisor for the last seven years. His educational service has spanned 32 years.
Upon his appointment, Brantley said, "I'm so grateful for the opportunity to be a part of Lehi High School. Lehi has a rich tradition and culture, and I am excited to contribute to the efforts of helping our children reach for greatness. The teenage years can be challenging, and I thoroughly enjoy helping kids learn and grow during this time."
Brantley and his wife, Elaine, are the parents of five children and six grandchildren.
"We will continue to strive for academic excellence and create learning opportunities that foster knowledge, skills, and dispositions for a successful and happy life. Go Pioneers," added Brantley.