Old friends meet monthly to share memories, laughs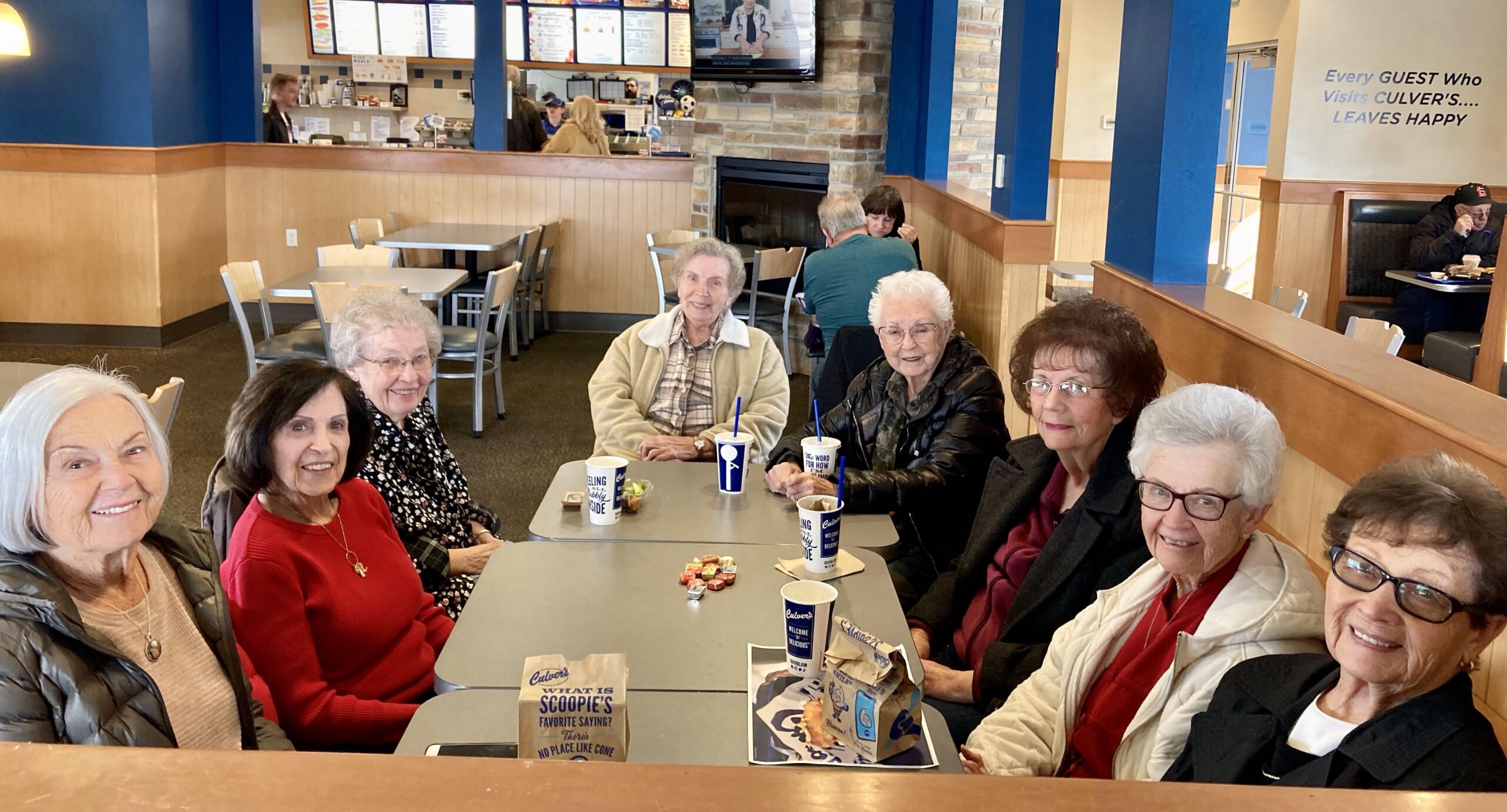 "Make new friends but keep the old. One is silver, and the other is gold." For nine members of the Lehi High School class of 1954, gathering together is a decades-old tradition. Lueen Kirkham, a group member, can't remember when the lunch dates started but said, "It seems like we have been meeting forever. We used to go to each other's homes, but as we got older, we decided to meet at different cafes or restaurants in the area."
The group meets on the second Tuesday of each month to share a meal and chat. The group members are Lois Littleford, Glynnis Devey, Donna Gordon, Jalaine Russon, Etana Gammon, Janice Peck, LuAnn Carlson, and Lueen Kirkham. Marilyn Anderson has always been a member of the group, but after a fall, she is now recuperating at a senior living facility.
Half of the group have lost their husbands and find the companionship of dear friends an enjoyable and rewarding way to spend an afternoon. When asked what they do, Lueen said, "We laugh a lot and sometimes share old-age poems or jokes." Some women in the group have lived in the same LDS ward since they were very young.
"We all like to reminisce and share our memories," she added.