Falcon boys soccer punches ticket to final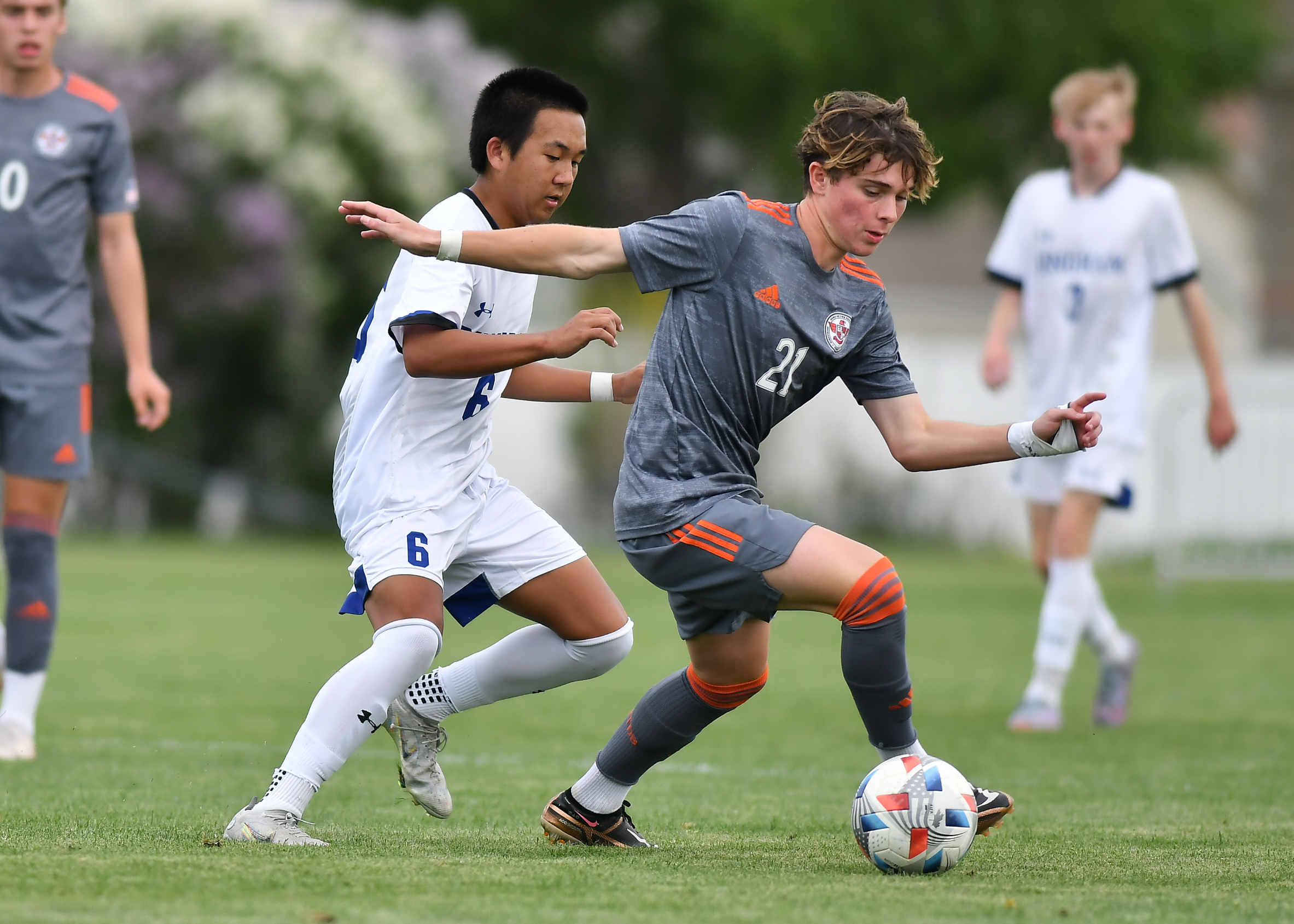 The No. 6 Skyridge boys soccer team defeated Region 4 rival No. 7 Pleasant Grove in a shootout 4-3 to earn a berth in the 6A state championship match Thursday, May 25, at 5 p.m. against No. 12 Syracuse. The Titans eliminated previously-undefeated No. 1 Lone Peak 4-1 in the first semifinal.
Sounds pretty straightforward, but it was anything but. The match between the Falcons and Vikings started at 2:30 p.m. but took hours to finish. There were two lightning delays lasting more than two hours combined, and the game was finally relocated to the RSL Academy's indoor facility.
The game was scoreless through the first half. Pleasant Grove scored early in the second period, but sophomore midfielder Lucas White was able to match it with a score off a free kick before the final whistle, bringing on overtime.
Neither team was able to find the net during the two extra stanzas, so the outcome had to be settled by a shootout.
For the complete round-up of Skyridge's tournament run, check out the June 1 issue of the Lehi Free Press.