Lehi's Laurie Dudley crowned Ute Stampede Queen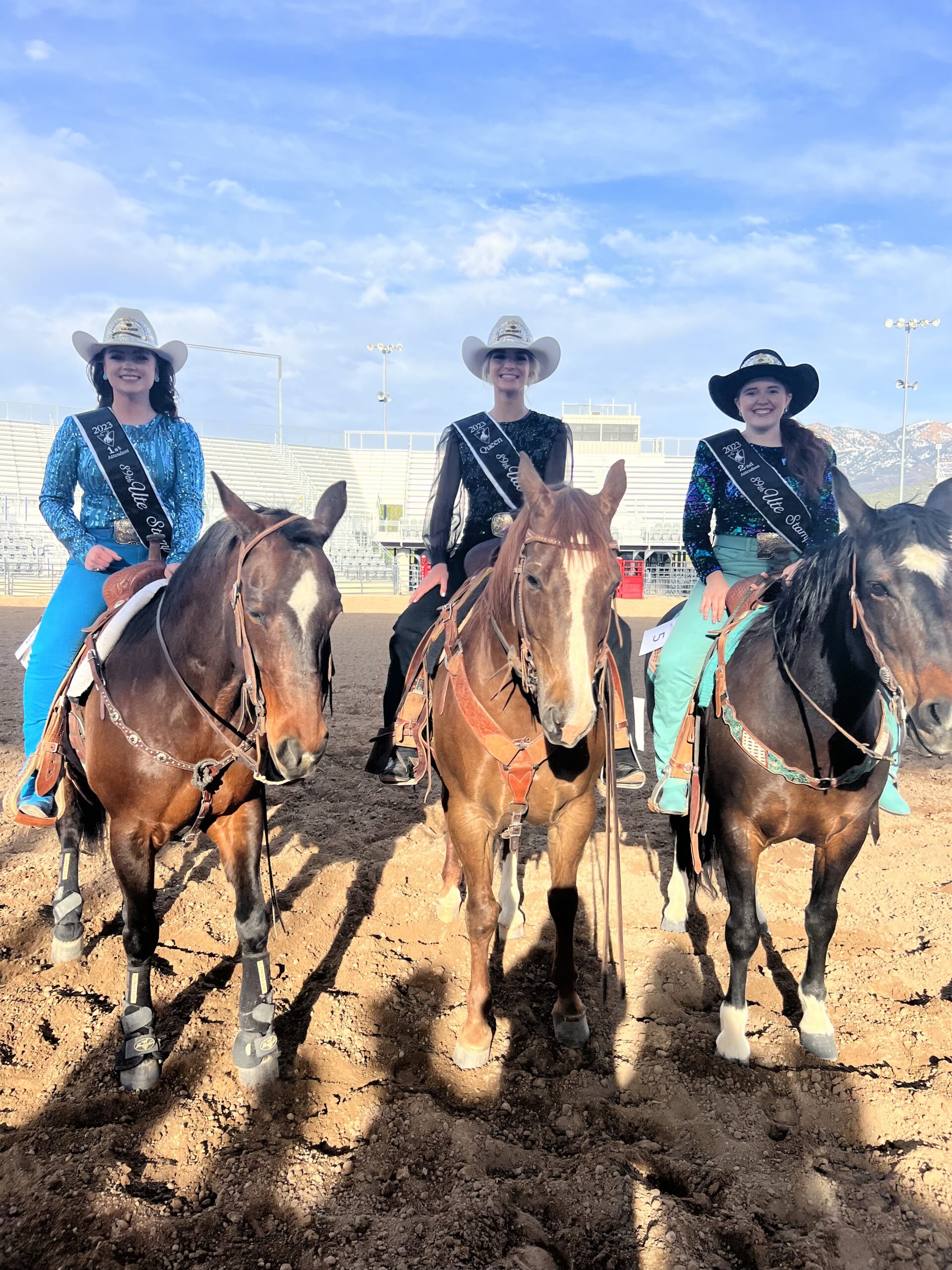 Ryann Anderegg | Lehi Free Press
The Ute Stampede Rodeo recently announced its 89th Annual Ute Stampede Royalty. This
year's queen is Lehi's very own Laurie Dudley. Her attendants are Jocelyn Sullivan and Mattie Wanner.
Laurie Dudley was born and raised in Lehi. She is 17 years old and will graduate from Lehi High School this year. Laurie's Lehi roots go deep. Her ancestors helped settle Lehi in 1850, and thehouse she was raised in is on a piece of the original familyhomestead.
Laurie is part of the seventh generation who have lived on that land, and the Dudley family still operates the Evans Family Farm. Lehi residents recognize them for their autumn pumpkin patch and winter Christmas trees. "It is quite a bit different than the large-scale cattle operation my family worked in the past, but we are still proud to represent our history in modern-dayLehi," said Dudley.
Laurie was involved in 4H growing up and competed in many events. She also competed in the Little Britches Rodeo events. "I have been lucky enough to pretty much grow up on the back of a horse. I have been riding as far back as I can remember," she said.
She spends most of her time training and riding young horses, competing in local barrel races, and roping jackpots. When asked about her favorite part of riding and competing, she said,"My favorite part so far is already getting to meet people I know will be lifelong friends and the opportunities this will bring me."
The Ute Stampede Rodeo Queen contest was Dudley's first queen competition. "I was so honored to have won the title of Ute Stampede Queen. It took a lot of hard work and dedication to get to this point. It was working sunup to sundown every day, gaining as much knowledge and skill as possible."
"It took a lot of preparation to get here, whether it was riding horses, finding the clothes, and studying about everything involved, and I am learning something new every day."
After high school graduation, Laurie has an employment opportunity to work with a large animal veterinarian, who will allow her to continue to work with horses.
"The last thing I'd like to say is just go for it, no matter what your goals are, just go for it. Hard
work and determination do pay off. There is always something to learn from every experience to
help better yourself and those around you."
The Ute Stampede rodeo will be held on June 13-15 at the Juab County Rodeo Arena in Nephi, Utah.
Tickets can be found at https://utestampederodeo.com/.