Heritage Day: Pecks turn local business into lifeline for neighbors, family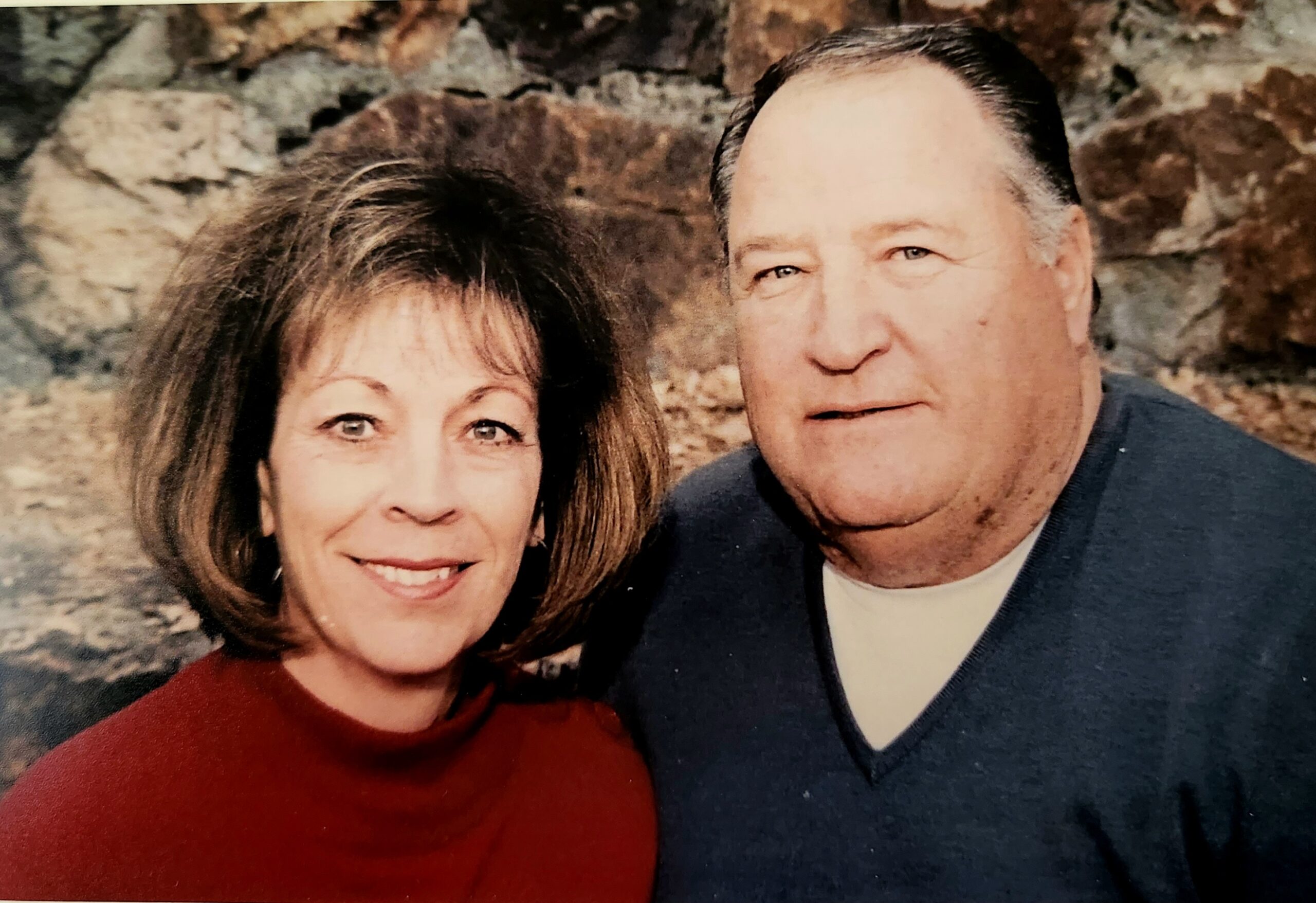 Editor's Note: The Lehi Historical Society is proud to present the stories of its Lehi Heritage Day 2023 honorees. Each couple will be celebrated at Lehi Heritage Day on Sept. 4, beginning at 2:30 p.m., in a parade, a celebration with the mayor, city council, and public, and at a meet and greet. The free, city-sponsored event celebrates those who have given tremendous service to Lehi as well as Lehi's remarkable history. This year's theme is, "The Roaring 1920s." For more information on Lehi Heritage Day or the Classic Car and Bike Show, see lehihistory.com.
For many years, Peck Building Supply on State Street was a gathering place for locals, and the first job for many teenagers in town. Ron Peck was the generous, friendly face of the store, while his wife, Mary Anne, kept the books and their family sustained behind the scenes.
"If you didn't have the opportunity to know Ron when he was still on this earth, I'm very sorry. You missed a golden chance to meet a great man," said Mary Anne of her husband, who passed away in 2009.
The third of six children, Ronald Cook Peck was born in 1944 to N.S. and Beda Cook Peck in American Fork. Growing up in Lehi, he earned his Eagle Scout and Duty to God awards and graduated from Lehi High School where he was a multi-sport athlete.
In 1964, Ron Peck was called to the Alaska-Canada Mission for The Church of Jesus Christ of Latter-day Saints. "Little did he know that he would be serving under the leadership of his future father-in-law, Stewart Durrant, who happened to be the mission president," recalled Mary Anne.
Mary Anne Durrant was born in 1947 to Stewart and Leola Goates Durrant. The youngest of four children, she grew up in American Fork except for the time in Palmer, Alaska, while her parents served as mission leaders.
In the fall of 1965, Mary Anne started her college adventure at BYU. "Sometimes I would take packages from Ron's girlfriend in Provo to Vancouver during the holidays and summer and bring back packages from Ron to her in Provo," Mary Anne remembered with a smile. "In retrospect, I should've kept those packages!"
Ron and Mary Anne ran into each other on campus at BYU after his mission. After commiserating about his recent break-up, they made plans to go on a date to the BYU rodeo. In the spring of 1967, they married in the Salt Lake Temple.
While Ron finished his Bachelor of Science degree, Mary Anne worked for the Seminaries and Institutes of the Church. Ron earned a teaching certificate from the State of Utah with the plan to become a teacher and coached high school sports. At the same time, Ron's father purchased the local lumberyard and asked Ron to help for one year.
"That year turned into a 35-year career as co-owner of Peck Building Supply," said Mary Anne. "He took great pride in the fact that he had provided a first job for many family members and neighbors, and that he was able to teach them the importance of hard work."
Mary Anne still recalls Ron getting phone calls late at night or on Sundays to help someone with an emergency. "If he had it, he would give it," she said. "If he didn't have it, he would find it and then he'd give it!" The Pecks gave generously and contributed to any cause or fundraiser made known to them.
Ron was the president of the Lehi Chamber of Commerce, director of Lehi City Recreation and served on the Lehi City Economic Development Committee. Ron was also a Utah High School Athletic Association Sports Official for nine years and coached his boys in several sports when they were young. The Peck Building Supply fastpitch softball team was one of the best in the state.
Since Ron's death, Mary Anne has served a mission at Temple Square in Salt Lake City and in the baptistry at the Mount Timpanogos Temple. She was affiliated with a beloved humanitarian group in American Fork for many years as well.