Heritage Day: Petersons work together to bring Lehi history to the masses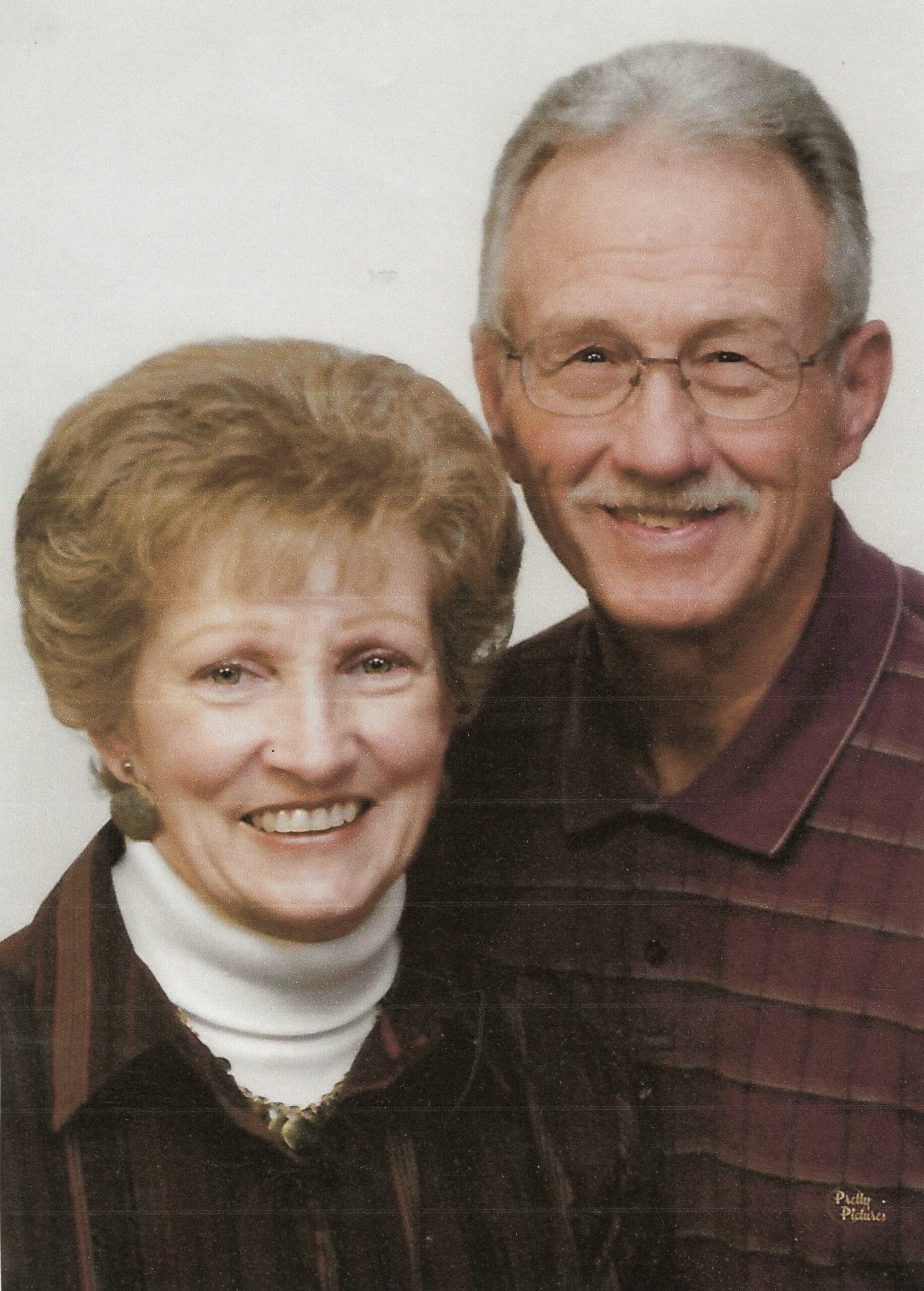 Nicole Kunz | Lehi Historical Society
Editor's Note: The Lehi Historical Society proudly presents the stories of its Lehi Heritage Day 2023 honorees. Each couple will be celebrated at Lehi Heritage Day on Monday, beginning at 2:30 p.m., in a parade, a celebration with the mayor, city council, and public, and at a meet and greet. The free, city-sponsored event celebrates those who have given tremendous service to Lehi and honors Lehi's remarkable history. This year's theme is "The Roaring 1920s." For more information on Lehi Heritage Day or the Classic Car and Bike Show, see lehihistory.com.
Kay Searcy and Glade Peterson met in 1961 at a mutual friend's wedding in Utah, but Kay returned to Hawaii after the wedding to continue working. Their love story developed on paper as they wrote letters to each other for months. It didn't take long for them to get engaged once they were in the same state again. They married on April 13, 1962, and raised their family in Lehi.
Kay Searcy is the firstborn and only daughter of Robert Roy and Helen Smith Searcy. She has three younger brothers. Her parents moved from Salt Lake City to Bountiful soon after she was born,where Kay attended kindergarten through 12th grade.
She loved to dance, taking lessons in tap, toe, ballet, acrobat and baton. She participated in three all-Church dance festivals of The Church of Jesus Christ of Latter-day Saints and was in the Hawaiian Regional Dance Festival.
Kay began a life of serving in the Church when she was only 15. She was first the secretary in the Primary and then the secretary in the Sunday School while she was still a teenager. Later, she served in the Church's Young Women program and fondly remembers her experiences at Mutual Dell and Girls Camp.
She attended Hollywood Beauty College to become a beautician and keeps clients today.
More recently, Kay and Glade have served together in the Mount Timpanogos Temple. She also puts her heart and soul into her work at the Lehi Historical Society. "Every surface in my parents' house is covered with documents and research my mom is doing for the historical society," said Janet Olsen, Kay and Glade's daughter and next-door neighbor.
For seven years, Kay has overseen the Lehi Heritage Day historical theme in displays, activities and decorations featured in the North Gym. "She is invaluable to the historical society," said Lara Bangerter, the Lehi Historical Society director. "We thank her and Glade, who supports her in her tremendous work."
Glade is the third of four children born to Rulon and June Lynch Peterson of "Wall Street," now known as 700 East. As a young man, he enjoyed playing many sports—he said he "even tried riding bulls for ten years." He was also a referee for Bantam basketball. Glade took up golf when he was 49 and liked it so much that the couple purchased a home near a golf course in Arizona. They've enjoyed being "Snowbirds" for the last 20 years.
After graduating from high school, Glade worked construction jobs and worked for the Utah & Idaho Sugar Company in West Jordan during the sugar beet harvest. When he was 30 years old, he went to work at the Tooele Army Depot. For the final three years of his employment, he was in the area where they tested ways to dispose of nerve agents.
As a family, the Petersons bred, raced and showed halter horses. Living across the street from the rodeo grounds, and until recently, Kay and Glade helped their children and grandchildren park many cars on their property for the kids' spending money.
Glade has a special connection with his grandchildren and great-grandchildren. "He is always willing to help with their great-grandchildren," said Janet. "It's pretty special … most kids don't get to know their great-grandparents."
For the last decade, Glade has enjoyed indexing for FamilySearch and quietly serving in his Church callings. Glade and Kay have three children, Robert, Cheryl and Janet, seven grandchildren and two great-grandchildren.