Utah Firefighters' Convention Hosted by Lehi for the First Time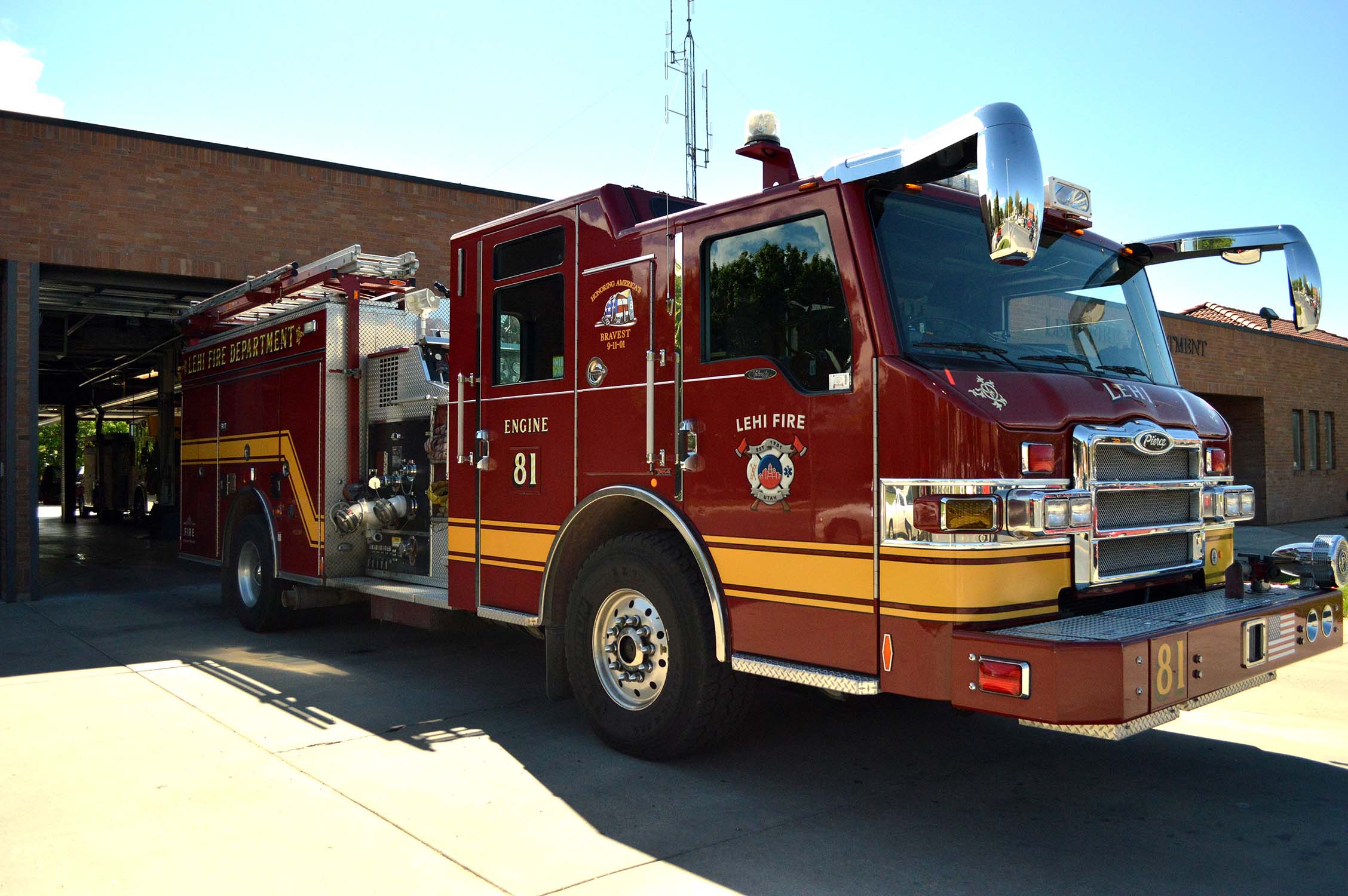 Kevin Beck, President of the Lehi Fire Association and Chairman of the 2016 Firefighters' Convention, has wanted to have the annual convention in Lehi since the city's population was only 8000. Beginning on June 8, 2016, Beck will get his wish as thousands of firefighters from the state of Utah will be hosted by the Lehi City Fire Department during their three-day convention. Don't be surprised to see firefighters all over town and on motorcycles in search of their next card during the Poker Ride on Wednesday, June 8.
On Thursday, June 9 at 4pm at Camp Williams chapel, four former Lehi firefighters will be honored posthumously. They are Mike Southwick, Dean Kirkham, Ned Wilson, and Grant Smith. Two were Lehi Fire Department chiefs—Wilson, and Smith. Honorees' families are invited to this special event.
At 6:30 the evening of Thursday, June 9, the convention activities will present a treat for the whole town—a parade of fire trucks and other support vehicles will make their way from Lehi High School, past the Center Street Fire Station and end at Wines Park. After the parade there will be a Firefighter Muster at Wines Park where we'll get to watch teams of firefighters compete in games like Water Barrel, Bucket Brigade, Tug of War, and Ladder Climb. The event is free to the public, and who isn't curious to see what a water barrel contest looks like?
The convention continues on Friday and Saturday with training events and speakers at the Thanksgiving Point Show Barn. Let's show the wonderful firefighters from all over the state of Utah what a friendly and supportive town Lehi is!