Second Trio of Miss Lehi Contestants Introduced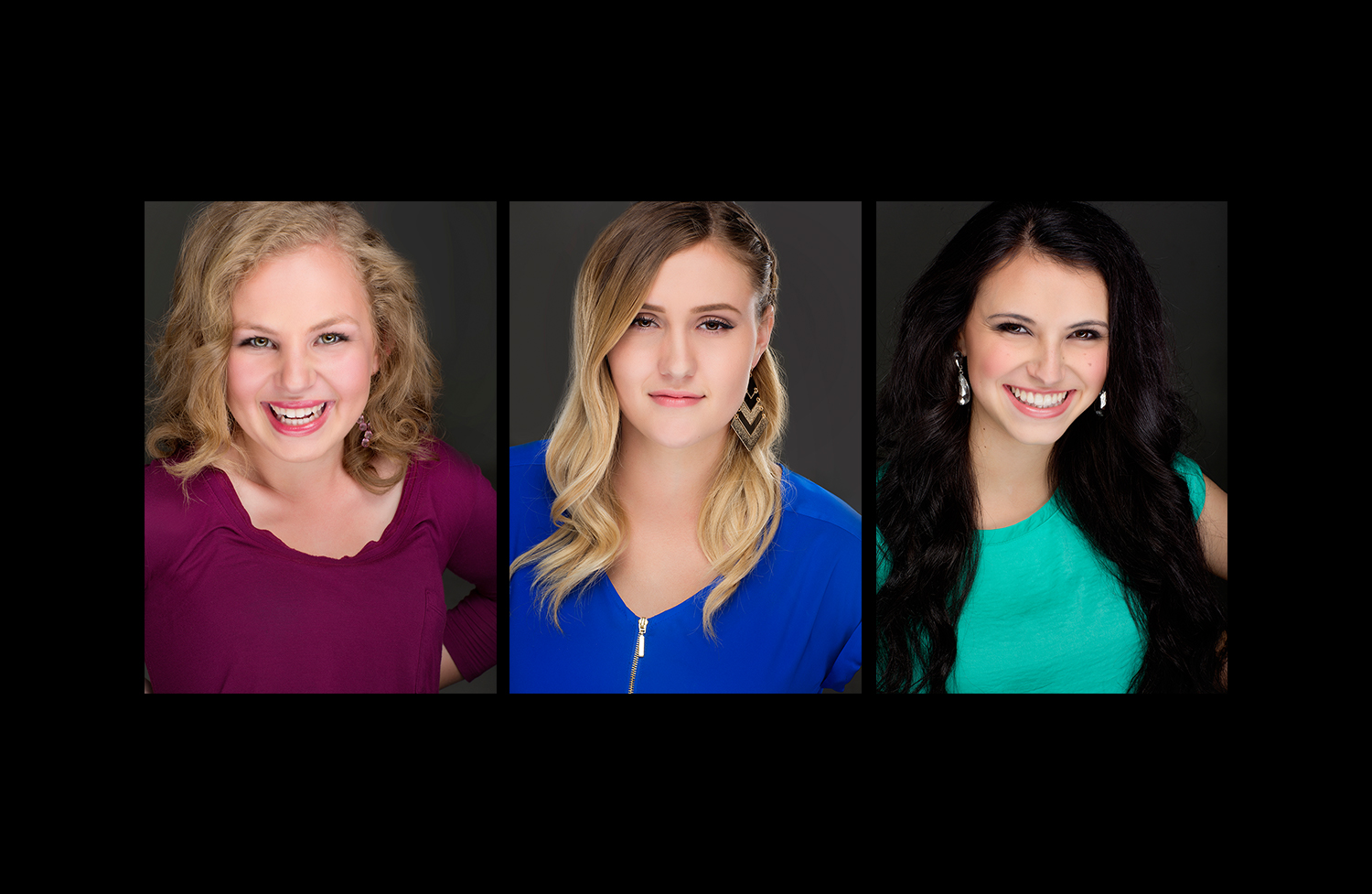 Nine Lehi area women will vie for the title at the Miss Lehi scholarship pageant on Saturday, June 4 at Lehi High School, 180 N. 500 East, Lehi. Doors will open at 6:30 pm, with the pageant starting at 7 pm.
Tickets may be purchased in advance from any of the contestants, as well as at Kohler's and Pioneer Party; pre-sale tickets are $10 per person. Any remaining tickets may be purchased at the door for $12 per person.
Contestants in this year's pageant include, in order of appearance: Sienna Meek, Jteil Secretan, Abby Garner, Katie Partridge, Madison Richardson, Sierra Richins, Shelby Barnes, Abby Anderson and Jacki Thacker.
Contestant #4, Katie Partridge
Katie Partridge, the daughter of Sam and Tessa Partridge, has studied modern dance, along with tap and ballet, over the last 10 years; she has also been studying ballroom dance for the last three years. She will perform a contemporary samba for her talent presentation. She recently graduated from Lehi High School, where she served as a costume designer for the LHS Ballroom Dance Company, the membership officer and the publicity officer for the FCCLA, and as a member of the LDS Seminary Council. In addition to her scholastic activities, she has also served as a volunteer at the Lehi Literacy Center. Katie has selected "Choose to be Positive" as her platform and started a project called "Project Rock On!" where she painted positive quotes on rocks and presented them to fellow students whom she thought could use a 'pick-me-up.'
Contestant #5, Madison Richardson
Madison Richardson is a 2012 graduate of Westlake High School and 2016 graduate of Utah Valley University with a degree in behavioral science and an emphasis on family studies. She has also been employed as a gymnastics coach. The daughter of Bob and Angy Richardson, Madison has chosen organ, eye and tissue donation as her platform, which she has titled "Say Yes to Life." Madison was diagnosed with a degenerative eye disease when she was just eight years old; by the time she entered high school, she had been declared legally blind. As a recipient of two corneal transplants, organ donation has, in her own words, "quite literally changed my life and I want to share that with others." For her talent presentation, she will perform a piano piece by Adele entitled "All I Ask."
Contestant #6, Sierra Richins
The daughter of Mike and Paula Richins, and the granddaughter of Jay Richins, all of Lehi, Sierra Richins graduated from Lehi High School in 2015 and is currently attending Utah Valley University, where she is pursuing a degree in behavioral science and family studies. While in high school, Sierra was named to the Honor Roll every semester, and served in leadership positions with both the dance company and the musical theater department. She has selected suicide prevention and awareness for her platform, which she has titled "Have Hope, Live Life, Lift Others."  In connection with that platform, Sierra was a member of the Hope Squad at Lehi High School. Having studied voice during the last nine years, Sierra will present a vocal number titled "Shine Your Way."