Jacki Thacker Wins Miss Lehi Crown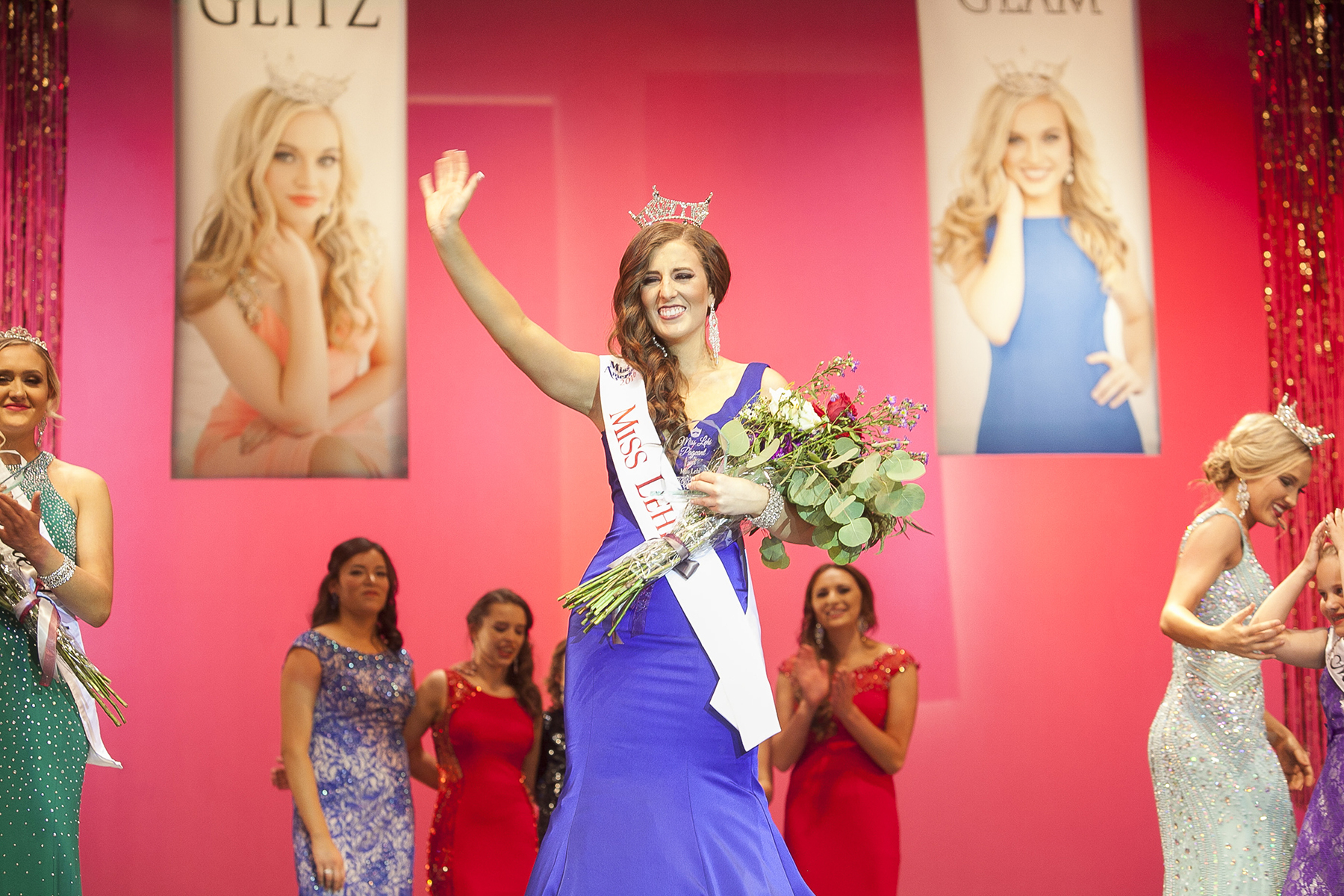 Jacki Thacker won the Miss Lehi title on Saturday, along with a $4,000 scholarship and a chance to represent Lehi at the Miss Utah pageant next year. The new Miss Lehi is the daughter of Brad and Jan Thacker of Lehi. Having just completed a year of service as attendant to Miss Lehi 2015, Jacki will again represent the city at various community functions.
Madison Richardson was named as First Attendant and will receive a $1,500 scholarship. Second Attendant Sienna Meek earned a $1,000 scholarship; Abby Anderson will receive a $750 scholarship as Third Attendant.
The audience was stunned when individual competition awards were announced due to a three-way tie in the Lifestyle and Physical Fitness in Swimsuit division and a two-way tie in the Talent division. Each included a $100 cash award and a trophy.
Sienna Meek, Madison Richardson and Jacki Thacker tied for top honors in the swimsuit division, and Sienna Meek and Jacki Thacker won the talent division. Awards were also given to the platform winners, which were judged by a separate committee.
Sierra Richins earned first place with her suicide prevention platform entitled "Have Hope, Live Life, Lift Others." She earned $200 for the charity of her choice. Jacki Thacker earned second place with her "Ready, Set, Read!" platform and will received a $100 donation to the charity of her choice.
Contestant themselves selected the winner of the Spirit of Miss Lehi award, otherwise known as Miss Congeniality. Sierra Richins won a gift basket made up of items also provided by the contestants. Jteil Secretan was named as Miss Photogenic by Faces Photography. Shelby Barnes won a $100 cash award for procuring the most sponsors, Sierra Richins won a $50 cash award for selling the most tickets; Sienna Meek won a trophy as Miss Miracle Maker for getting greatest amount of donations for the Children's Miracle Network; and Jacki Thacker earned a $50 cash award and the Director's Award trophy for attending all rehearsals, completing paperwork on time and showing friendship and care toward all of the contestants.
Ashlynne Smith, the daughter of Derrek and Debbie Smith, was selected as the Honorary Miss Lehi 2016.