River Rock Elementary Students Shine in "Maker Fair"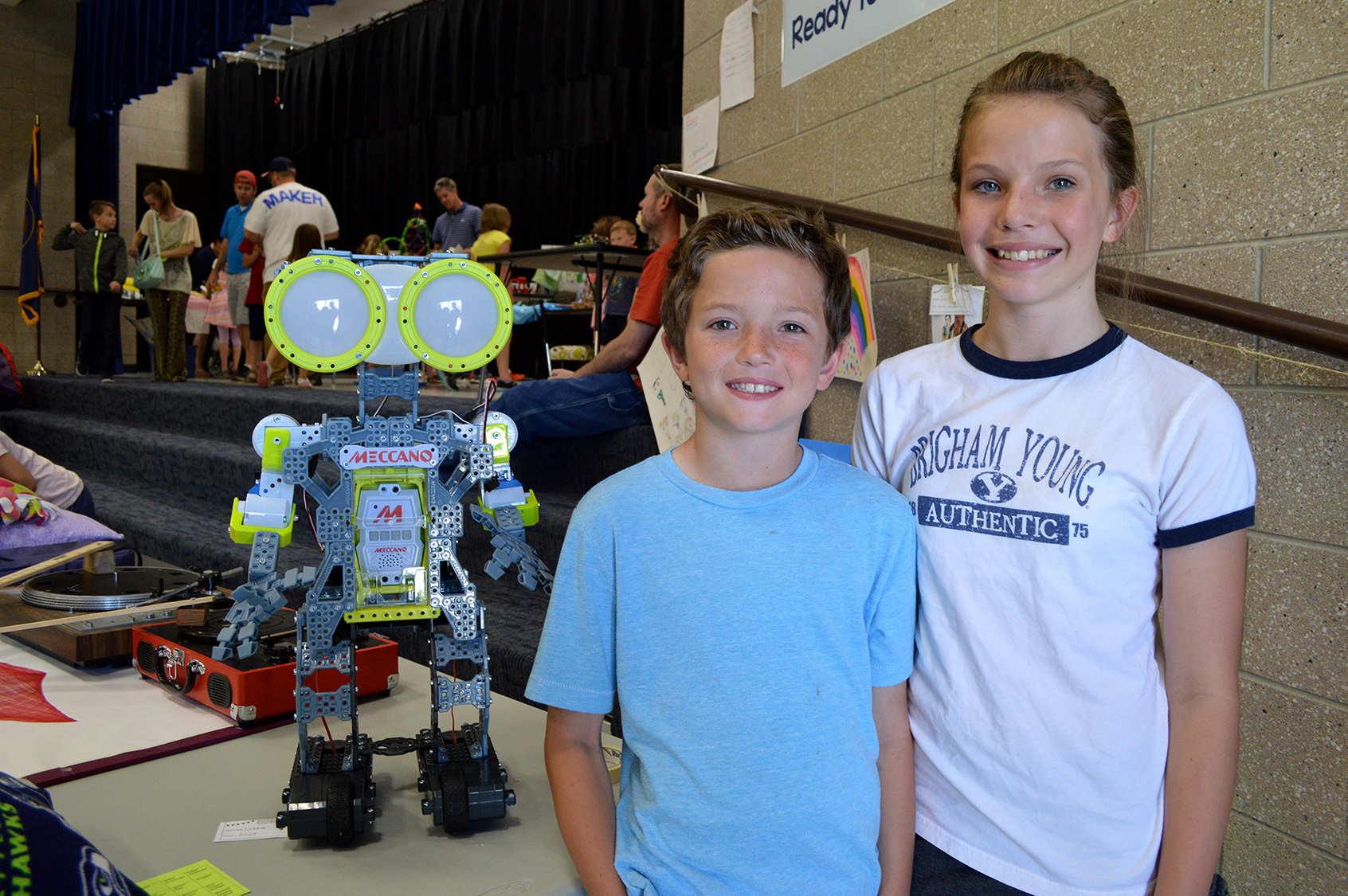 River Rock Elementary, the newest elementary school in Lehi, wants to be known for making science, technology, and innovation fun and engaging for their students. This year has been all about getting the students and parents excited about specialty classes at the school. Part of the rotation for every grade level is an engineering class, an art class, and a technology class. Principal Jason Benson's hope is that the students at River Rock Elementary will be prepared for success in the real world.
Nikki Peterson, the Engineering Teacher, has noticed that the students in her classes love to be challenged. "In engineering, failure is included in the design process. There's always a need for revision." At the beginning of the school year, students were making simple towers in Engineering. They have since moved on to designing roller coasters, balloon cars, and hydraulic machines.
Making up new curriculum for specialty classes and finding resources has been a challenge for River Rock. In the future, Principal Benson says they'd like to have big projects just for 5th and 6th graders, something students can look forward to doing.
Last Friday, River Rock Elementary had their first-ever Maker Fair. Students were encouraged to create a display of something they'd made that they were proud of—anything from brownies, to Legos, to robots. All around the gym were homemade items, with a few impressive creations from teachers as well. Some of the kids stayed near their display to explain what they'd made or show people how to test out the item on display. Students and parents even had the chance to try making a tower with dry spaghetti and marshmallows. The Maker Fair was definitely successful in inspiring creativity.