Lehi's Ascent Academy Charter School Provides Alternative Education Opportunities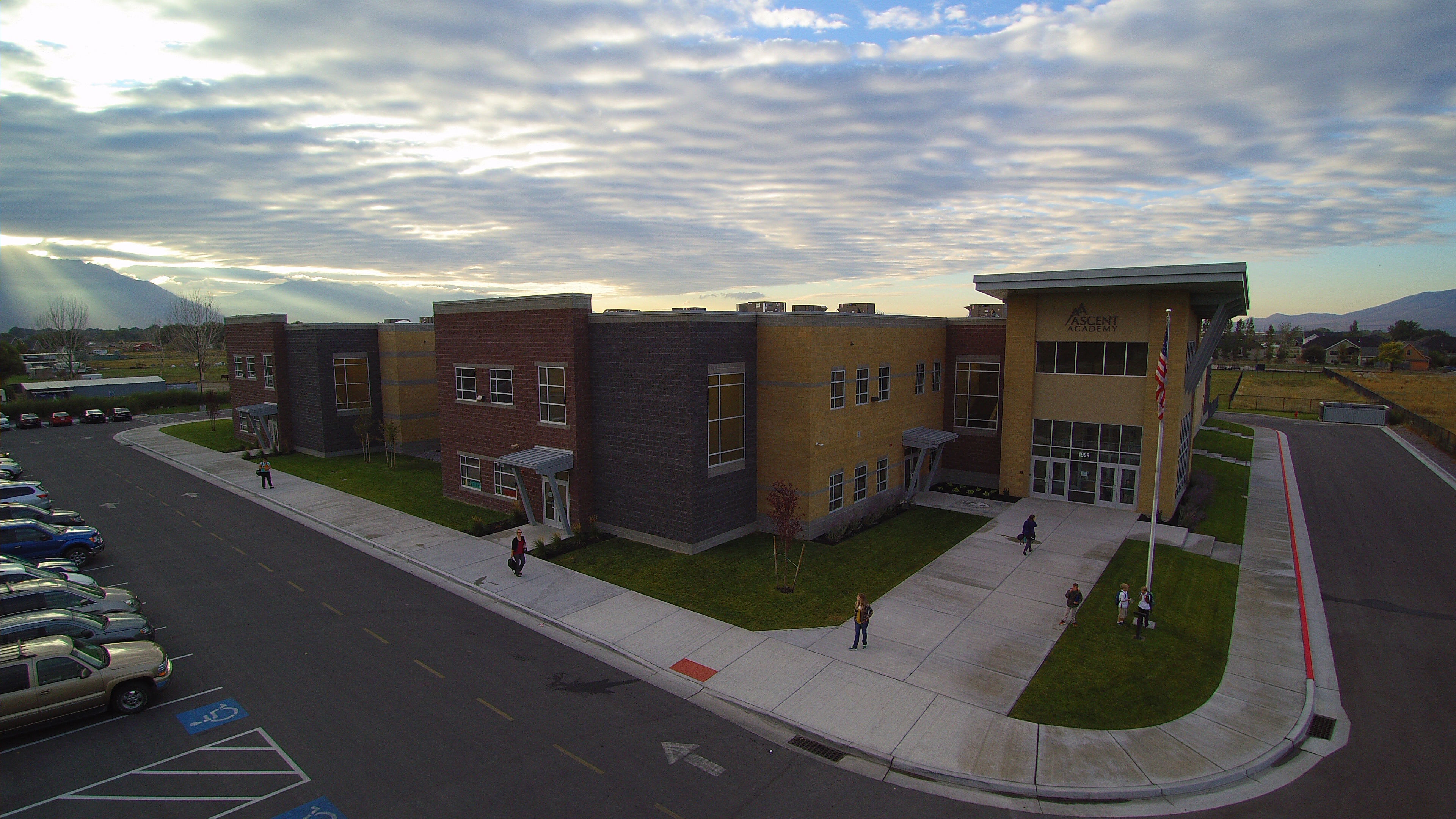 Is your child passionate about dinosaurs, Japanese history, or Lego robotics? Perhaps you feel your child is just not thriving or engaged in their current school. You may want to check out Lehi's Ascent Academy, a tuition-free charter school serving grades K-9 located at 1999 West 900 North.
Ascent Academies of Utah has three campuses in Utah. Their Lehi campus opened in fall of 2015 and 545 students are currently enrolled. According to Principal Tricia Remington, the best things about guiding the Lehi campus are "faculty and staff of the highest caliber, students who are engaged and willing to try new things, and a supportive and active parent community."
Part of the appeal of Ascent Academies is their adoption of the Schoolwide Enrichment Model, or "SEM." Basically, the idea behind SEM is that students help direct areas of education that are of great personal interest to them. For instance, if your child is passionate about gardening, origami, or music theater, they can participate in an eight-week course with qualified leaders and instructors who will dive deeply into their chosen area of interest and find activities and lesson material that will be highly engaging to the student.
SEM allows each school the flexibility to develop its own unique programs based on local resources, student interests, and school dynamics, as well as faculty strengths and creativity. The eight-week in-depth SEM modules are separated into three phases: introduction, research and projects; then presentations to an authentic audience. Each year provides opportunities for three eight-week SEM modules. According to Wade Glathar, Network Lead Director and Lehi native, "We love to see students thrive. Students enjoy researching and completing projects that interest and excite them; our SEM modules provide these unique learning opportunities."
Ascent Academies also employ rigorous academic standards, which are age appropriate and include research-based programs. Emphasis is placed on mastering fundamental skills and concepts. Ascent Academies is predicated on the realization that what children are able to learn at any given moment depends on what they already know and, equally important, that what they know is a function of previous experience and teaching. Explicit identification of what children should learn at each grade level ensures a coherent approach to building knowledge across all grade levels.
Parents are expected to be involved in supporting the school community; teachers and administrators are happy to report that the Lehi campus enjoys wonderful parental support. The Lehi campus features a cafeteria with a menu of lunches made "from scratch," along with learning pods for each grade and a large gymnasium.
Any parent who would like to learn more about Ascent Academy is encouraged to contact Principal Tricia Remington at (385) 374-9641 or by emailing tremington@ascentutah.org.