First 3 Miss Lehi Contestants Introduced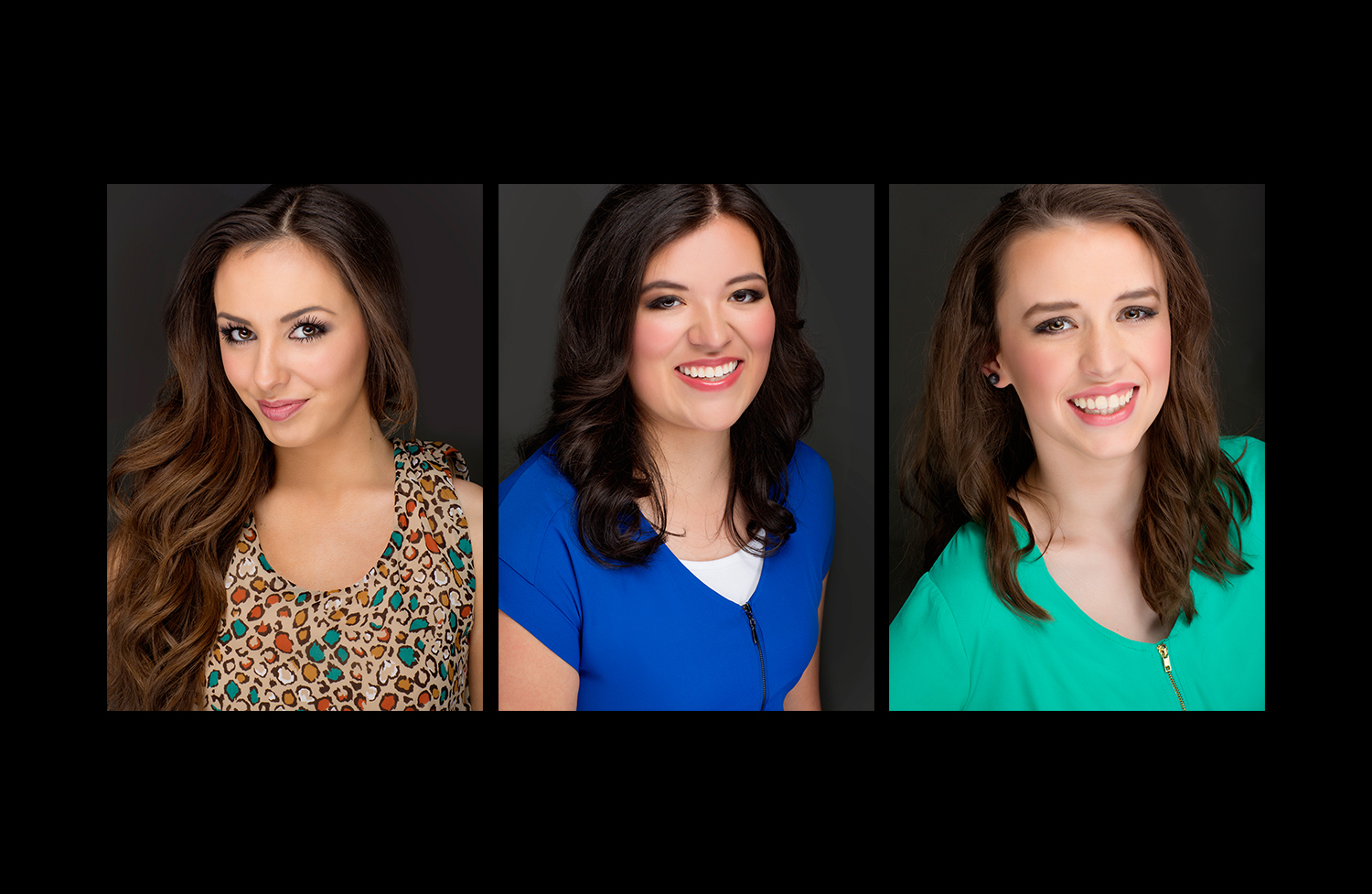 Nine Lehi area women will vie for the title at the Miss Lehi scholarship pageant on Saturday, June 4 at Lehi High School, 180 N. 500 East, Lehi. Doors will open at 6:30 pm, with the pageant starting at 7 pm. Tickets may be purchased in advance from any of the contestants, as well as at Kohler's and Pioneer Party; pre-sale tickets are $10 per person. Any remaining tickets may be purchased at the door for $12 per person.
Contestants in this year's pageant include, in order of appearance: Sienna Meek, Jteil Secretan, Abby Garner, Katie Partridge, Madison Richardson, Sierra Richins, Shelby Barnes, Abby Anderson and Jacki Thacker.
Contestant #1, Sienna Meek
The daughter of Christopher Meek of Payson and JennyLynn Meek of Pleasant Grove, Sienna is a 2016 graduate of Lehi High School, where she participated in dance and music classes. She plans to continue her studies at UVU, where she will pursue a degree in dance education.
For her talent presentation, she will perform "A Natural Woman" by Aretha Franklin.
Sienna's platform is entitled "Be a Buddy, Not a Bully;" she hopes to educate, involve and inspire others to recognize and reduce bullying. She is currently writing a book compiled of inspirational true stories from victims of bullying.
She was named Miss Lehi's Outstanding Teen 2014 and an attendant to Miss Northern Utah County. She is currently employed at Texas Roadhouse.
Contestant #2, Jteil Secretan
Another recent Lehi High School graduate, Jteil is the daughter of Kent and Lavonne Secretan of Lehi, and the granddaughter of the late Bob and Kaylyn Peck Secretan. She has played competitive volleyball for 10 years. She is currently employed as a banquet captain at Thanksgiving Point.
Jteil is a member of the Cote Band of the Saulteaux Tribe; she will present a Native American Hoop Dance for the talent portion of the competition.
Her platform is "Kindness is Powerful" and she hopes to bring awareness of how vital it is to be kind to others. Kindness is not just a saying for Jteil; she demonstrated her convictions at a school assembly by having 20 inches cut from her hair as a charitable donation.
Contestant #3, Abby Garner
Abby Garner is the daughter of Robb and Jeanne Garner. A 2016 graduate of Lehi High School, she has devoted much of her education to musical theater. She will perform the song "So Anyway" from the rock musical Next to Normal.
Abby has been involved with the Scera Youth Theatre program for the last nine years and has been featured as Millie Dillmount in Thoroughly Modern Millie and as Mary Lennox in The Secret Garden.
"Break the Stigma of Mental Illness" is her platform, and she hopes to educate the public about mental illness and to provide a safe environment for those who struggle with such illnesses.
She is currently employed at Sonic Drive-In in Lehi.