Meeting Held to Discuss Historic Zoning on Main and State Streets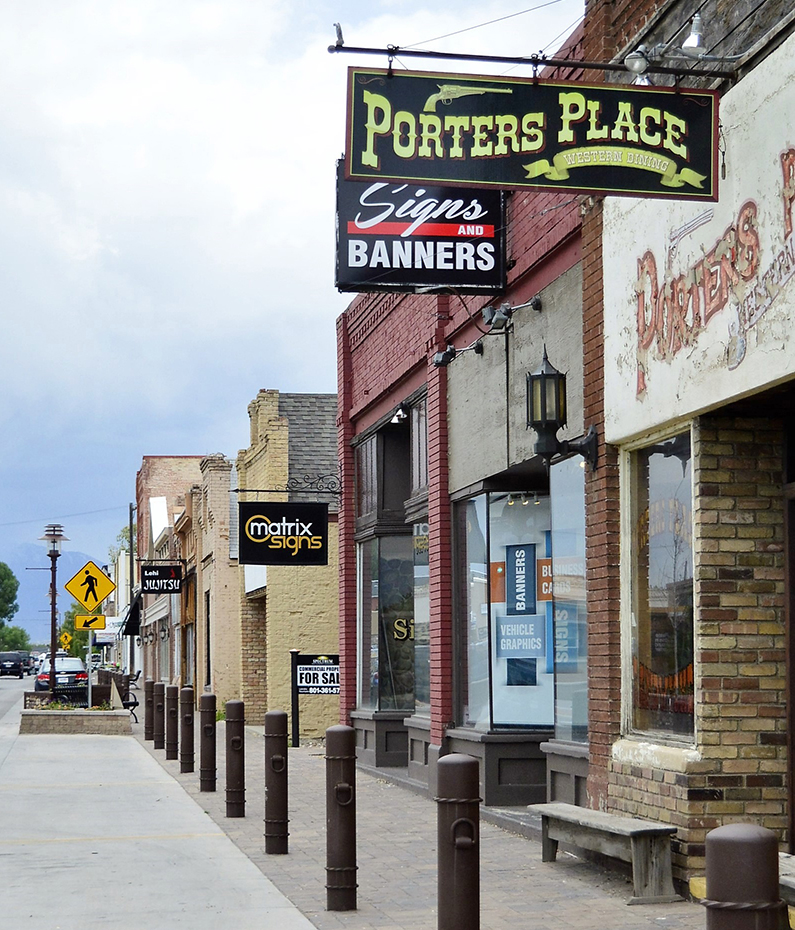 Lehi City's planners are in the process of determining the viability of changing two areas in Lehi to Historic/Commercial zones instead of the current Mixed Use zoning designation. The two areas under consideration are on Main Street between 500 West and 100 East and State Street between Center Street and 300 East. In 2007 there was considerable discussion by city leaders and citizens to designate these two sections of Lehi for historic preservation, to revitalize the heart of Lehi Main Street and State Street, and to celebrate Lehi's unique pioneer heritage. This has been an ongoing dilemma for city planners as how to accomplish this goal. The potential change in zoning would affect property uses. There would be some restrictions in the new zone of certain types of businesses and the encouragement of others.
About 45 citizens were in attendance for the power point presentation on May 19 by city planners, Tippe Morlan, Mike West, and Director of Planning, Kim Struthers. At the culmination of the power point, each citizen was given a "clicker" and then shown various examples of main streets from around the state and the citizens could click on a number from 1 to 7 to show their "like" or "dislike" of the pictures. The responses were immediate and from the responses, ideas could be formulated that would guide the city planners on what would be appealing ideas for the historic district. The pictures most commonly liked were tree lined streets with wider sidewalks. All the buildings were generally two-three stories with canopies and attractive sidewalk displays.
In the public input section, there was a general consensus that people wanted to retain the unique, old fashioned charm of the current buildings on Main Street, but desired better parking and limit the number of cars on the street. It was suggested that Main Street become a one-way street with another one-way street a block to the north or south of the current street. One citizen commented on the danger of parking on Main Street. Comments were also made about the planters on Main Street being dangerous when children were in the area. Some areas on State Street were also mentioned as being an eyesore and needed to be cleaned up or changed to make State Street more attractive.
For anyone who wishes more information contact Tippe Morlan at tmorlan@lehi-ut-gov or 385-201-2516.