Wednesday Night Food Truck Pleases the Palate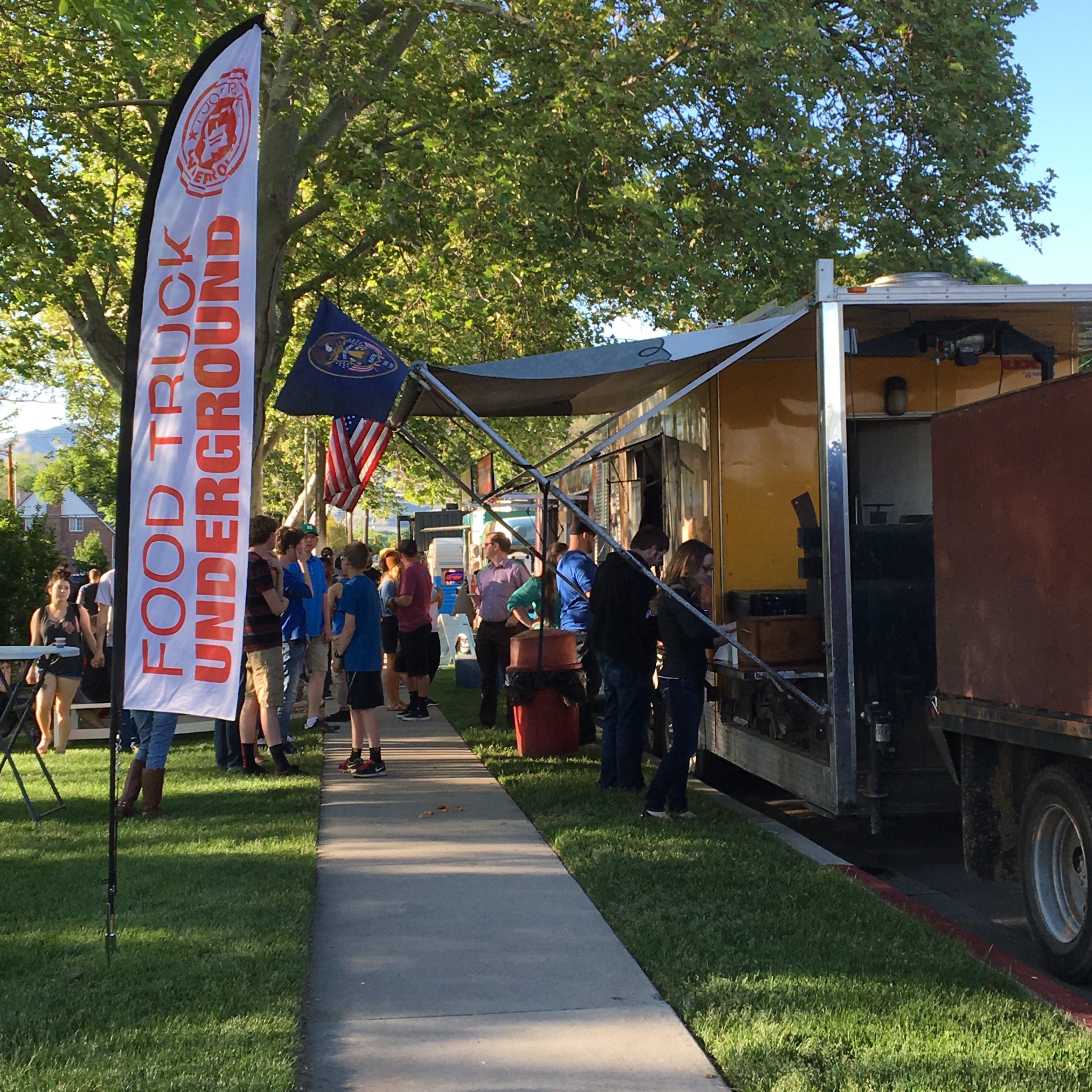 If you haven't already taken the family to Wines Park on a Wednesday night for "Food Truck Wednesday," you're missing some great food, friends and fun. Each Wednesday night from the spring through the fall, trucks and vans descend around the perimeter of Wines Park to share a delicious variety of fare.
Some of the more exotic dishes found are Korean noodle or rice bowls and Poutine (a French/Canadian dish made of fries covered in gravy, cheese curds and delicious meat toppings.) All the trucks are affiliated with the Food Truck Underground, a local group of business-minded foodies.
According to Food Truck Underground director, Dan Brown, "we are in our third year of coming to Wines Park in Lehi. People there are great. It's a good crowd and a great family atmosphere. We like Lehi."  Brown also mentions that his company also visits other community events in Lehi and to Thanksgiving Point often.
The Food Truck Underground began in July of 2014 with the simple idea that gathering a variety of food trucks and street vendors together would create a super fun atmosphere. The idea grew from there and soon local entertainers and musicians joined the party. In just a few short months, the Food Truck Underground events became the "place to be."
The Food Truck Underground team has worked hard to develop markets that are both located in awesome locations, and that create a safe and fun environment for families. According to Brown, "at its core, Food Truck Underground believes in the power of a shared food experience to connect communities."
Rather than agonize about what to make for dinner on a Wednesday night, come join the fun at Wines Park and try something new!