"Get Outside!": Easy Hike to Stewart Falls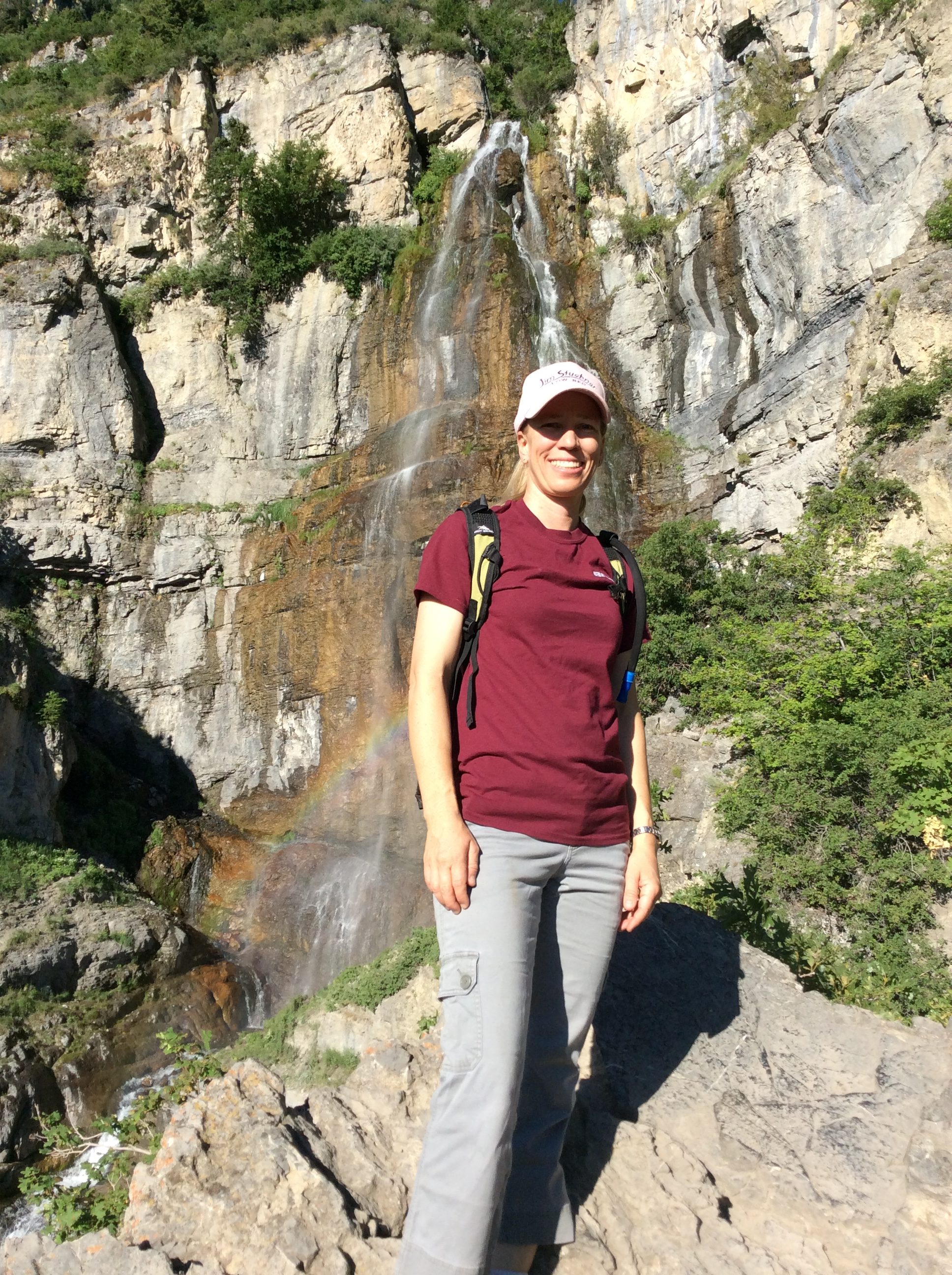 Less than one hour from anywhere in Lehi is an easy hike with a fabulous payoff at the end: Stewart Falls. It's a great family hike, which traverses the East side of Mount Timpanogos without much elevation change. Start from the parking lot just past Sundance Resort and Aspen Grove along the Alpine loop road in Provo Canyon. The trailhead is well marked with a paved parking lot and restrooms at the bottom. The cost to enter the state park area is $6 unless you have an annual pass.
Bring the kids along (aged 6 or older) and pack water. The total distance from the trailhead to the falls is a little over 3 miles. You'll be treated to fern covered hillsides, pines, lovely vistas of Timp and Provo canyon and at the end, a picturesque two-tiered waterfall.
Use caution at the very end of the trail to descend to the base of the falls. Keep to the East side of the trail which wraps around a small bluff to safely get to the bottom for a great photo and to cool down in the waterfall mist. The best time to go in summer is early in the morning, when the view of the sunrise to the east is spectacular.