Foam Day in Lehi Delivers the Suds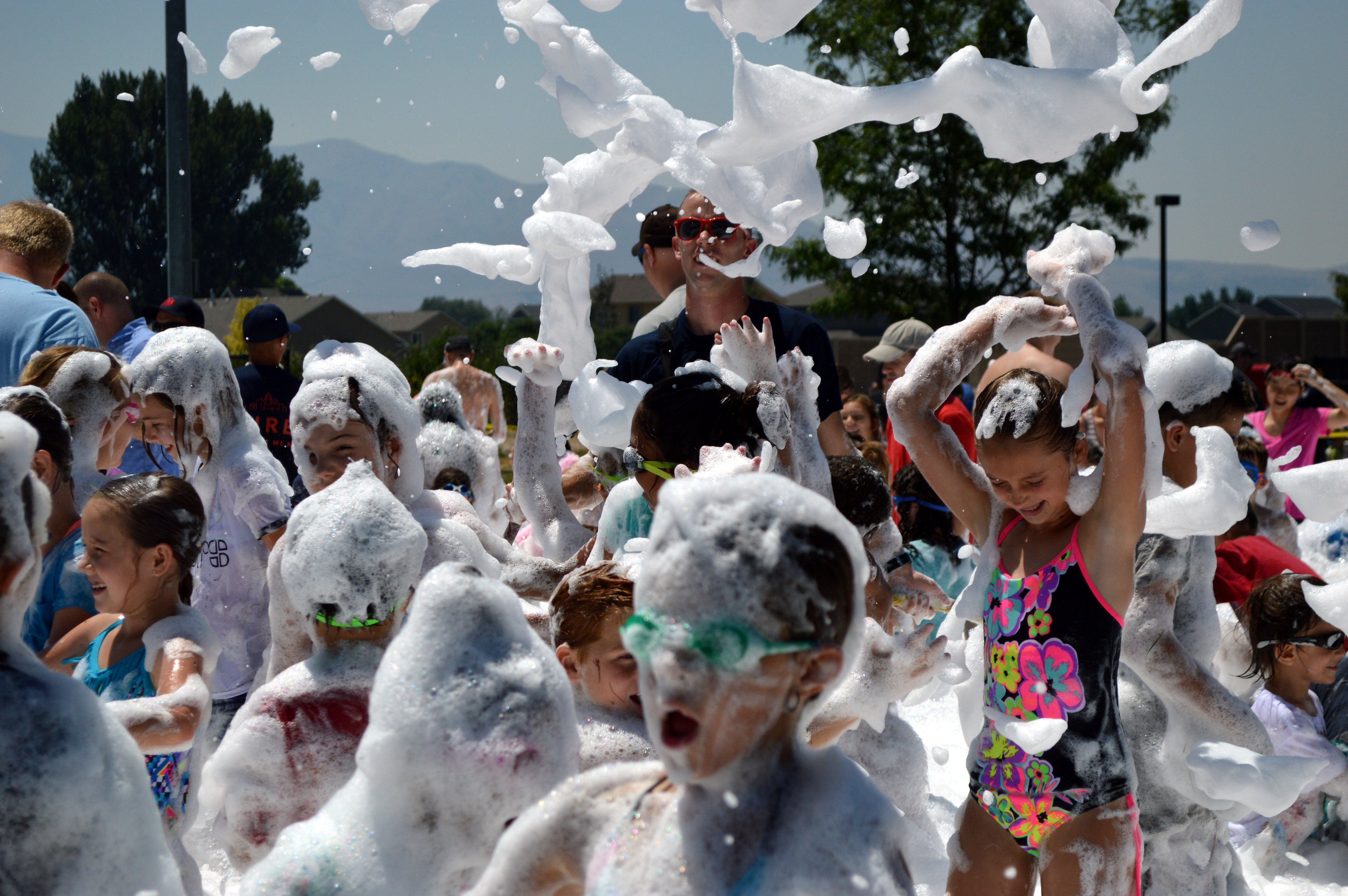 This slideshow requires JavaScript.
Lehi City's annual Foam Day was a great success, judging by the kids squealing in delight and the parents covered in suds at the Sports Complex last Saturday, July 23rd. The firefighters started hosing the ground with the non-toxic, dish soap-ish suds at 11:00 in the morning and by 1:00 the bubbles were about three feet high. One roped-off area was for the six and under crowd, with a bigger, soccer field sized area for the older kids. When the suds started getting low, the firefighters turned on the hoses to replenish the supply.
For some kids who didn't care for the suds, Lehi firefighters with water hoses were stationed near the foam to spray kids and adults off. There were several bounce houses misted with water to make them perfectly slippery as well. A few food trucks and vendors were parked near the live music happening on a stage with a covered seating area for fans to enjoy. It was a hot summer afternoon, but the Lehi Fire Department was there to cool everyone off with foam, water, or watermelon.