Traverse Mountain HOA Opens New Pool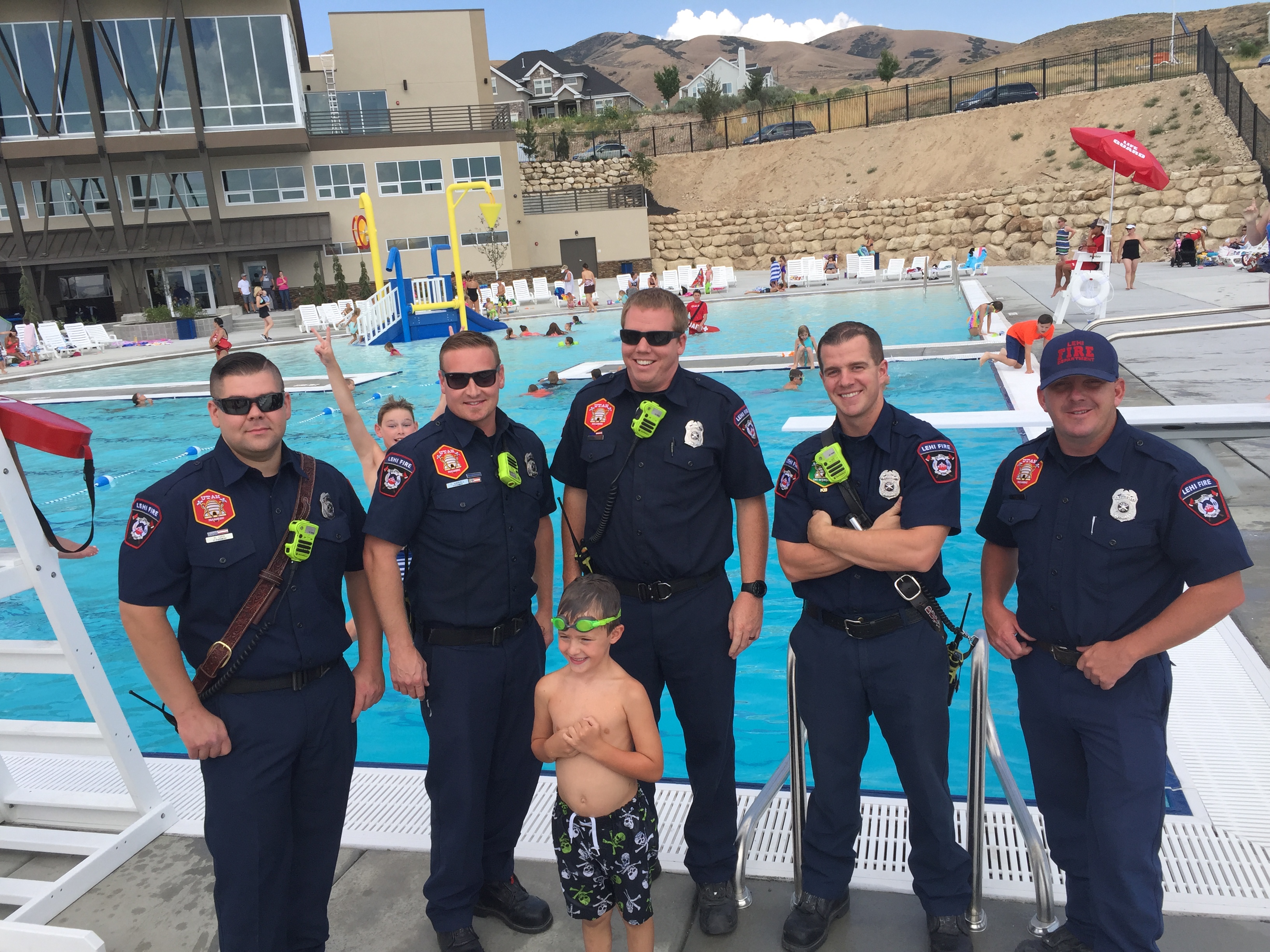 The Traverse Mountain Master Association (HOA) opened their pool yesterday after much anticipation. The grand opening was very well attended by over 600 HOA members. The address of the pool is 4341 N Crest Ridge Road in Lehi.
The Jump in for Jude Foundation has donated an AED (Automated External Defibrillator) to the TMMA to have in case of an emergency. This is a significant donation that helps with the safety and protection of the TMMA members. The Jump in for Jude Foundation has donated many of AEDs to pools in Lehi as a result of a young boy, Jude, being saved at a pool when he was three years old. Jude is now six and will be going into first grade at North Point Elementary this August.
On Tuesday July 26th, the Traverse Mountain Master Association hosted an event to show thanks to the Jump in for Jude Foundation and to emphasize the importance of safety while swimming. The Lehi City Fire Department attended the event. The pool was surrounded with kids and parents, a short (90 second) presentation on swimming safety was presented, everyone thanked Jude and his family for their donation, then all jumped in the pool with Jude.  
This was a great event for all showing the importance of swimming safety, appreciation to the Horman Family and having the Lehi City Fire Department there for support.