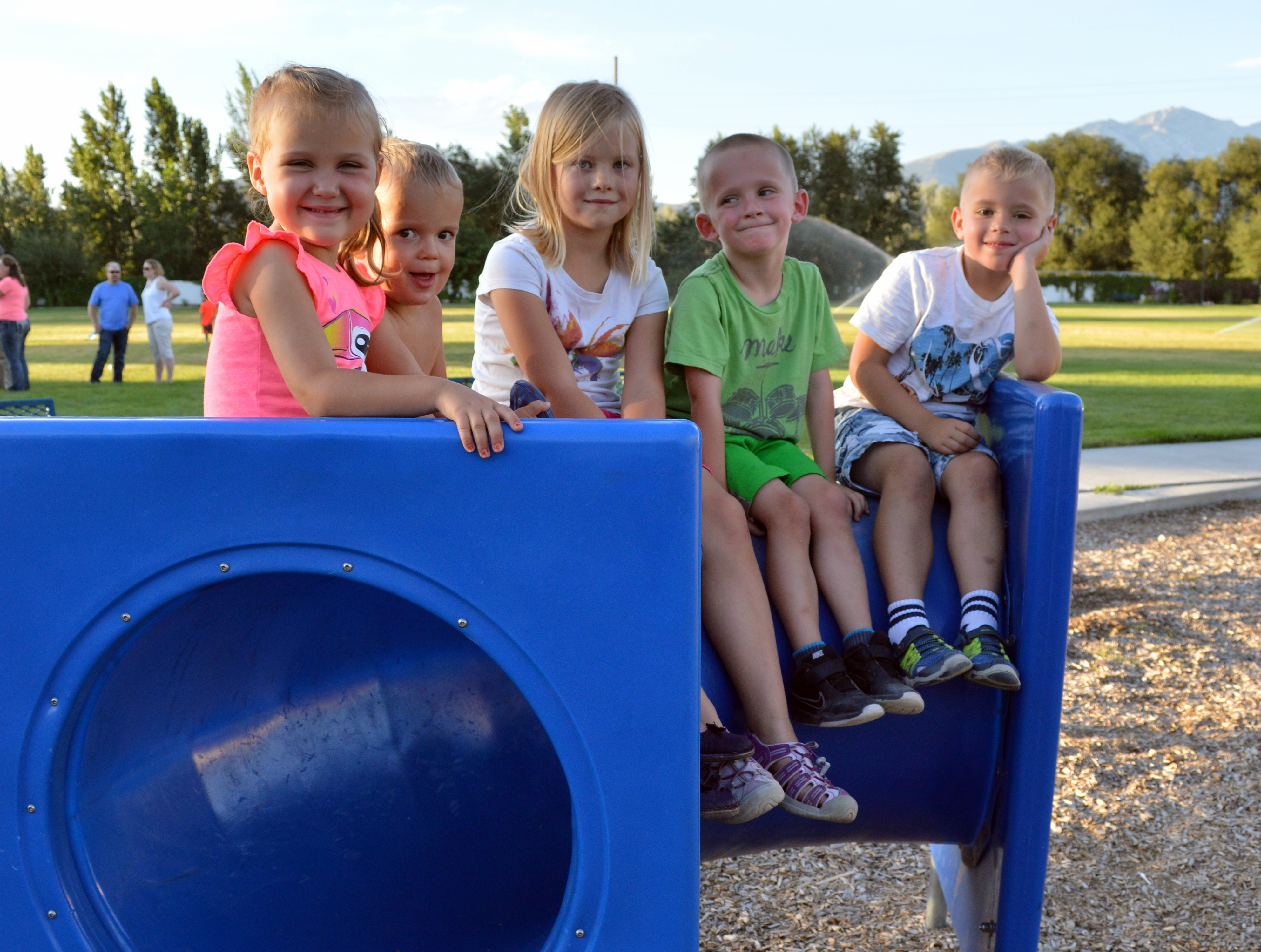 Nestled between Woods Drive and the railroad tracks west of the rodeo grounds is kid-friendly Allred Park at 560 North 750 West. The land for the park was donated by Sherwin Robert Allred, a third generation Lehi resident born in 1916. Allred was a farmer and a rancher who served in the community as well as in the Army during World War II. He passed away in 2009 at the age of 92.
For the young (or old) train enthusiast, Allred Park is the place. Every twenty minutes the Frontrunner train zooms by the length of the park, safely behind a tall fence. A low rumble precedes the train's arrival and it never fails to get attention from all the kids and most of the adults playing at the park. Less frequent are the freight trains that come by, but when they do it's an old-fashioned pleasure to count the cars as they rumble past.
Allred Park also has a basketball court, soccer fields, a jungle gym and swings, including two adaptive swings. The jungle gym caters to the under-ten kids with small slides and bridges just their size. There is a ¼ mile sidewalk path around the five-acre park, great for running or walking laps. The pavilion and bathrooms are near the front of the park by the parking lot. The pavilion (with ten tables) can be rented for work, church, or family parties.