Ivory Ridge Jr. Triathlon: "TRI for the K9"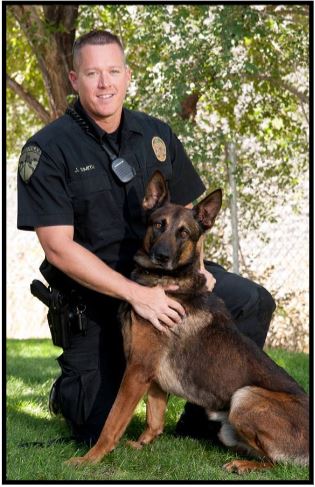 Ivory Ridge Swim and Tennis Club is hosting a triathlon to help add a new police dog (K9) to the Lehi Police Department. Ivory Ridge will be holding its 6th Annual Jr. Triathlon on August 13th, 2016 at 10:00 a.m. at the Ivory Ridge Swim and Tennis Club located at 32 E Clubview Lane in Lehi. Kids of all ages and athletic abilities are encouraged to participate. Sign up at the Ivory Ridge clubhouse front desk (32 E. Center Street).
This event provides a great opportunity for kids to experience the fun of a triathlon, while helping a worthy cause. The children will swim, bike, and run with their family and friends cheering them along the way as they "TRI FOR THE K9." After the event, participants will get to know Lehi police officers with their police dogs in a friendly, tail-wagging meet and greet. Also included are raffles, silent auctions, and ways for those attending to donate toward purchasing the new K9. Staff at Ivory Ridge Swim and Tennis Club hope to unite the community to support the Lehi Police Department as they strive to protect and serve Lehi.