Lehi's remote-controlled K9 recruit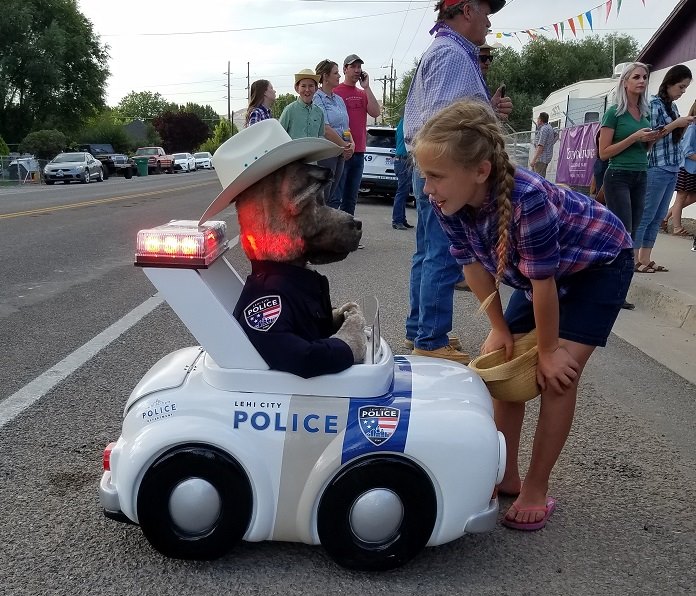 The Lehi Police Department has a new K9 Officer and he made his debut during several Round-Up events. The robotic dog drove his car around, surprising little kids and making their parents smile. Police Chief Darren Paul made a contest of naming the dog, calling for submissions on the police department Facebook page and taking suggestions as he went about his duties. He finally settled on the name Blue for the K9.
Chief Paul had the idea to add the remote-controlled K9 officer to the department to help with outreach, especially with children. The purchase of the robotic K9 was made possible by an anonymous donor. Blue's operator wears a headset and can stand up to 200 feet away. When the operator speaks into the headset's microphone, the dog's mouth moves. Blue also appears to drive the police car by himself, turning the wheel as he makes his way around town. During the Round-Up parade, the dog delighted many kids and squirted unsuspecting parade-watchers with water.
"Adults catch on quickly that the dog is controlled remotely, but the little kids thought he was really talking to them. People seemed to enjoy interacting with him," said Lieutenant Rose of the Lehi Police Department.