Lehi Optometrist Visits Peru on Sight Saving Mission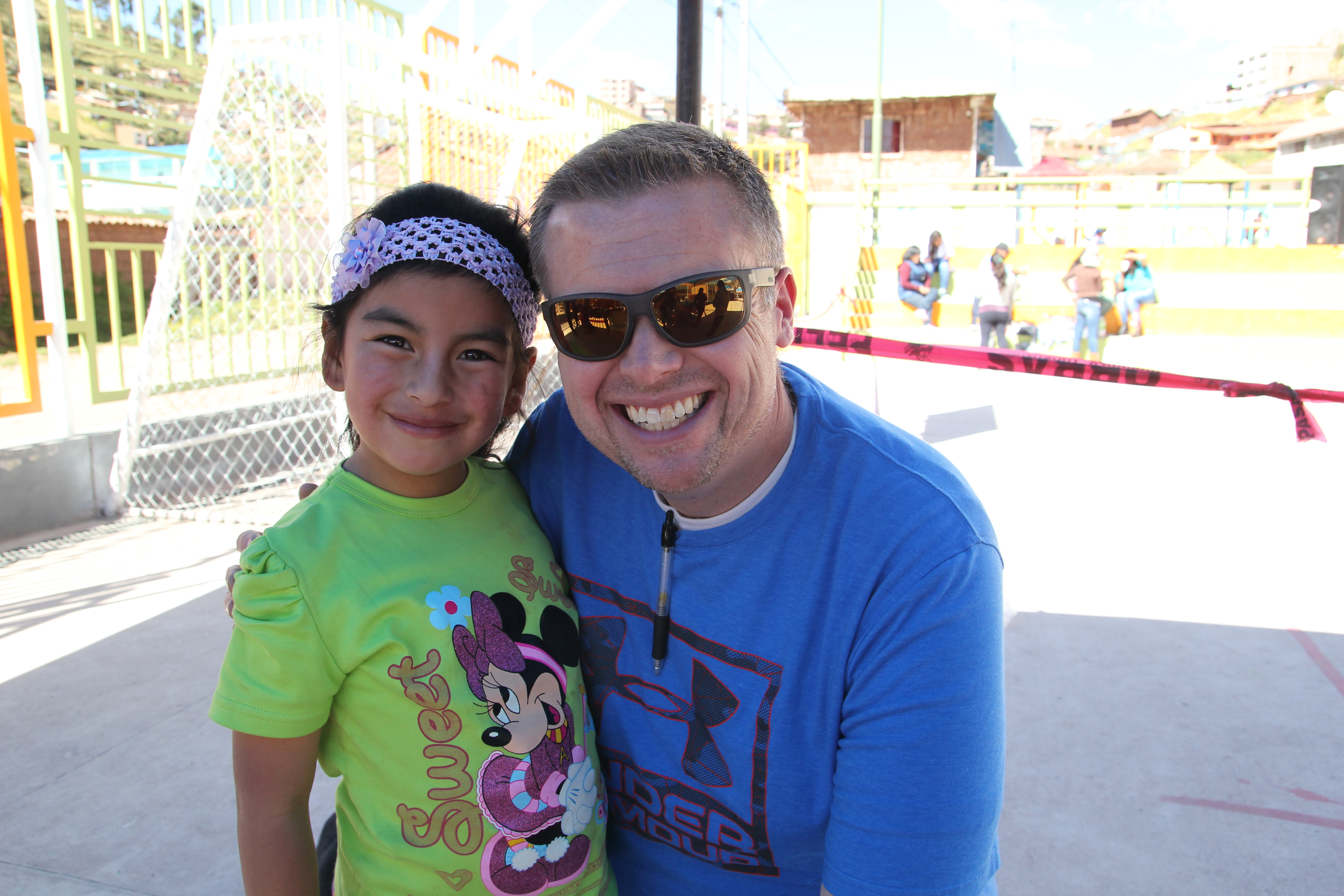 What do you think of when you hear Cuzco, Peru? High elevation? Machu Picchu? That's not what Lehi Optometrist, Roger Pickering and his wife Kristin think. They think of saving vision. Pickering and his wife Kristen (daughter of long time Lehi resident, Jan Felix) recently traveled to Peru, along with a U.S. based colleague, to treat thousands of Peruvians with vision needs.
The trip was part of humanitarian expedition, sponsored by Eagle Condor Humanitarian, a Utah-based charitable organization with a mission to alleviate poverty in Latin America. Pickering traveled to Peru in June on an eight day whirlwind trip. While there, he and his medical colleague, John Larcabal, along with four interns and Peruvian assistants from a local optometry school, examined several thousand adults and children, providing eye care and fitting them with new glasses.
Local officials provided help in securing the venues. Pickering and his group were able to travel to three different communities, including Cuzco, to meet with patients non-stop from sunup to sundown in the exhausting but rewarding effort.
According to Pickering, "I didn't really get to see that much of Peru, but I saw a lot of Peruvian people who needed eye care." He used a retinoscope to quickly check the prescription of the eyes, then was able to prescribe a pair of glasses from thousands which had been gathered before the trip. General eye health was also checked. Because of the extreme elevation in this area of the high Andes, many people suffer from sun damage to their eyes. Premature blindness is very common.
This was Pickering's first time in Peru. He and his wife were able to squeeze in a visit to the ancient Incan lost city of Machu Picchu. He was so moved by the need for eye care, Pickering plans to make a humanitarian trip to Peru every year. All Lehi residents are encouraged to stop by his business (Lehi Vision Care on 86 W. Main) to donate all used eye glasses in any condition. Pickering also welcomes any young men looking for Eagle Scout projects to contact him.