Hancock Hopes To Preserve Lehi Legacy and Unify Community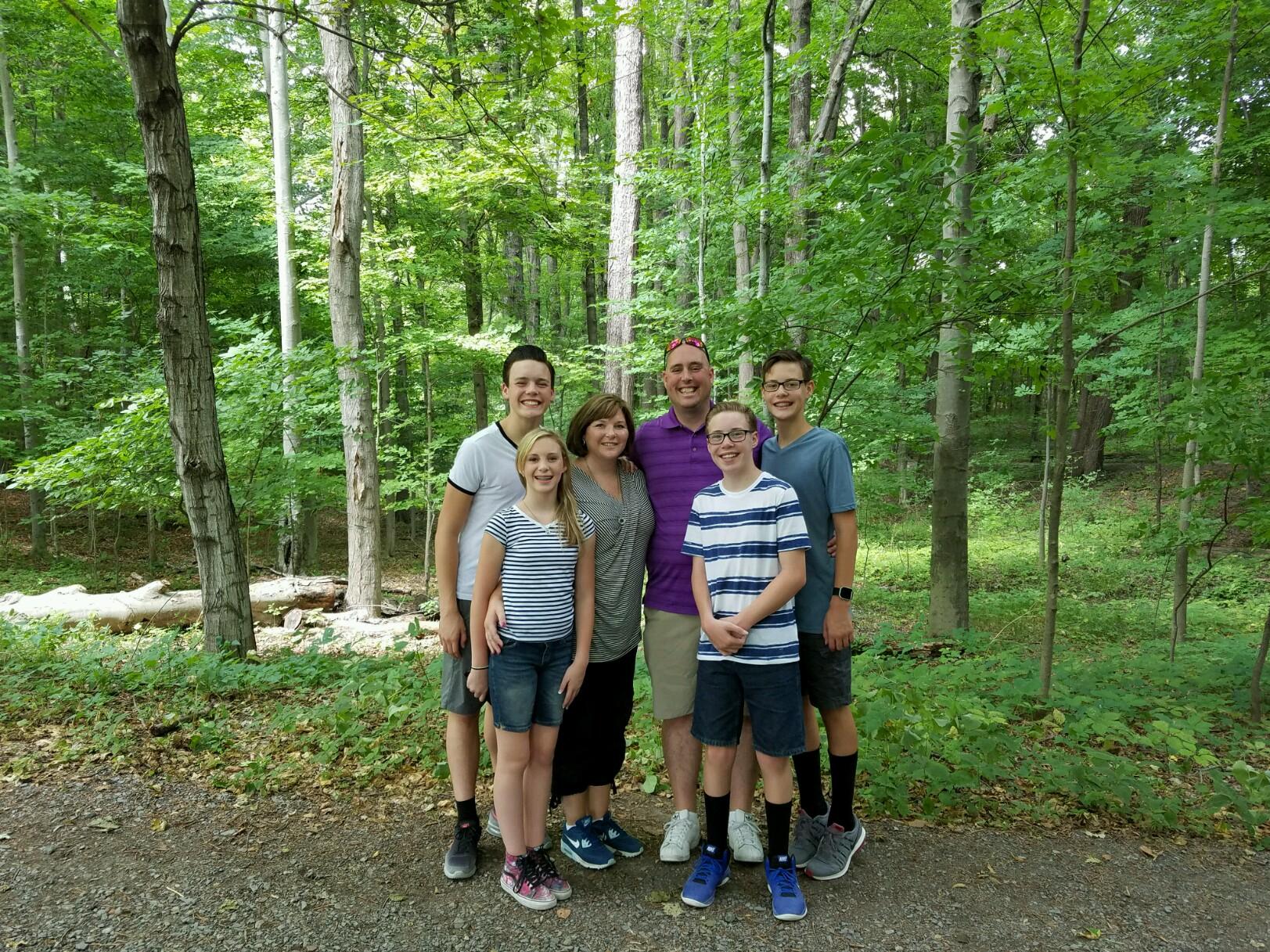 When Paul Hancock saw a pressing need for an elementary school in Traverse Mountain, he gathered some resources, crunched some numbers, and presented the case to Alpine School District (ASD). His work paid off, and ASD added the proposed school to the 2011 bond.
It was Hancock's first hands-on experience with the political process, and he found it inspiring and exciting to realize that public officials often appreciate the input of citizens and that ordinary people can make a significant difference in their community. He said, "I love being engaged and knowing what's going on and trying to have a positive impact."
He started attending Lehi City council meetings, eventually deciding to run for a seat on the council. Although he didn't win election in his first attempt in 2011, he defeated incumbent James Dixon in the primary with a razor-thin margin of 3 votes, with the final count recorded at 610-607. He often shares this story to encourage people to vote. When election year rolled around again in 2013, he ran again, winning the seat which he currently holds.
Born the youngest of eight children, Hancock grew up mostly in Midland, MI. When he was two years old, however, his father's job as Chief Legal Officer at Dow Chemical took the family to Switzerland for four years. It was here that Hancock started Kindergarten at an international school, before returning to Michigan for first grade.
After graduating from high school in Midland, he attended Brigham Young University. He took two years off to serve a mission to the West Indies, and afterward graduated with a Masters of Accounting degree.
From there he went to work for Intel, working in both Utah and Arizona in corporate finance. Eventually he took a job with a drilling company, and shortly afterward started his own drilling company, which he ran for five years. Several years ago he sold his interest in the company and changed gears, taking a job in marketing with Workfront, a Lehi-based software company that develops web-based work management and project management software
He and his wife, Cindy, have four children, ages 16, 15-year-old twins, and 13. "At one point, we had four children two and under!" he said. Now they're happy to be raising four teenagers in Lehi. With Hancock being from Midland and his wife from Diamond Bar, California, they wanted to find a new hometown together. Lehi fit the bill, and they've lived here for ten years.
Hancock appreciates the community feel of Lehi, and maintaining that local feel is important to him. "The decisions we're making now as a city council will affect Lehi for years," he said.
When he was first elected, he pushed to get council meetings streamed live on the Internet. The idea took a little convincing for a few public officials, but eventually the decision was made, and now Lehi citizens can watch city council meetings from their own home or view the videos of past meetings online.
Another key issue for Hancock is education and the working relationship between the city and the school district. "We have a huge population under the age of 18. We're not the school board, but we should certainly be able to influence what happens at the school board," he said.
He has been pleased by what he calls a "healthy, working relationship" among members of the city council. "We have an issue focus, not a personality focus." Hancock described one of the hardest parts of serving on the council: "You want to make people happy, but at the end of the day you can't always do that."
As he continues to serve on the council, he will focus on planning well and maintaining a sense of continuity across the city. The two phrases that sum up his priorities as the council moves forward are "Unify Lehi" and "Legacy Focus."