River Rock Ballroom anything but routine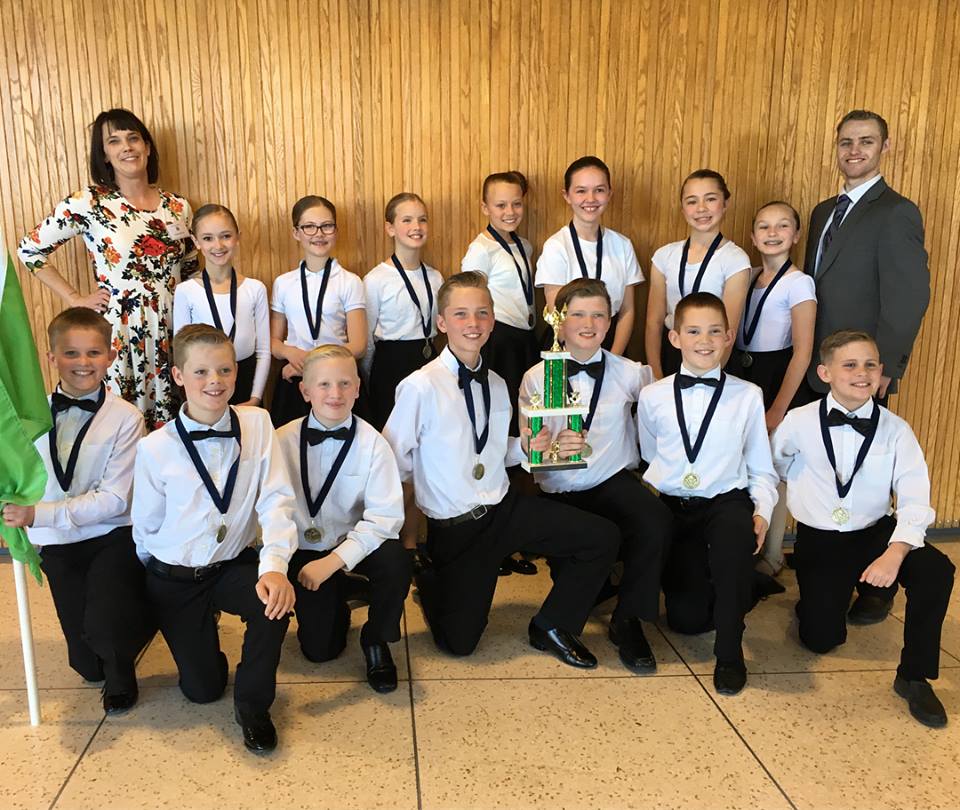 The Alpine School District has a ballroom dance program for elementary schools, complete with a curriculum and competitions. It's not always easy to find qualified coaches to implement the program, however. When ballroom program director Elaine Grenko asked Kim Harris to coach a team in Saratoga Springs, Harris agreed on the condition that she could start the program at her kids' school, River Rock Elementary in Lehi, the following year.
The River Rock Ballroom team took three teams of five couples to the district competition in December 2017. Two of those teams advanced to a competition at Utah Valley University and from there, one team moved on to a competition at BYU. The River Rock Ballroom Team ended up taking second place at the BYU competition. Alpine School District offers monthly training for their ballroom program that includes the choreography for the competition routines in Waltz, Tango, Merengue, Cha-Cha, and Swing.
Kim Harris knew it would be a challenge to recruit boys at River Rock Elementary to the ballroom dance team. She choreographed a few of the dances for the end of the year dance festival in May 2017 to drum up interest. Harris had a record number of boys join the ballroom team when school started in the fall. "They come off the dance floor so excited about what they've just done," said Harris. "It's a huge confidence booster. Seeing their reaction makes it all worth it for me."
Kim Harris spends every Tuesday and Thursday afternoon leading dance rehearsals for the River Rock Elementary ballroom team. Harris met her husband on the UVU ballroom team and now everyone in her family dances. Her three-year-old daughter isn't on a team yet, but Harris will often hear her saying from her car seat, "Two-three, cha cha cha!" when they're driving around town.
There are three elementary schools in Lehi offering the Alpine School District's ballroom program – River Rock Elementary, Meadow Elementary, and Renaissance Academy. The teams spend the first half of the school year getting ready for the December competitions. In January they start working on the Ballroom Parent Showcase, where they really show off what they can do. "They learn formation choreography and more difficult routines for the Parent Showcase," explained Harris. "This is the program parents look forward to the most."
The end-of-the-year Ballroom Parent Showcase at River Rock Elementary takes place on April 19 at 4:15 p.m. Meadow Elementary will have their showcase on April 18 at 6:00 p.m. and Renaissance Academy will have their ballroom showcase on May 16.