Rick Howard Former Lehi City Battalion Chief Receives Keith R. Hooker Life Time Achievement Award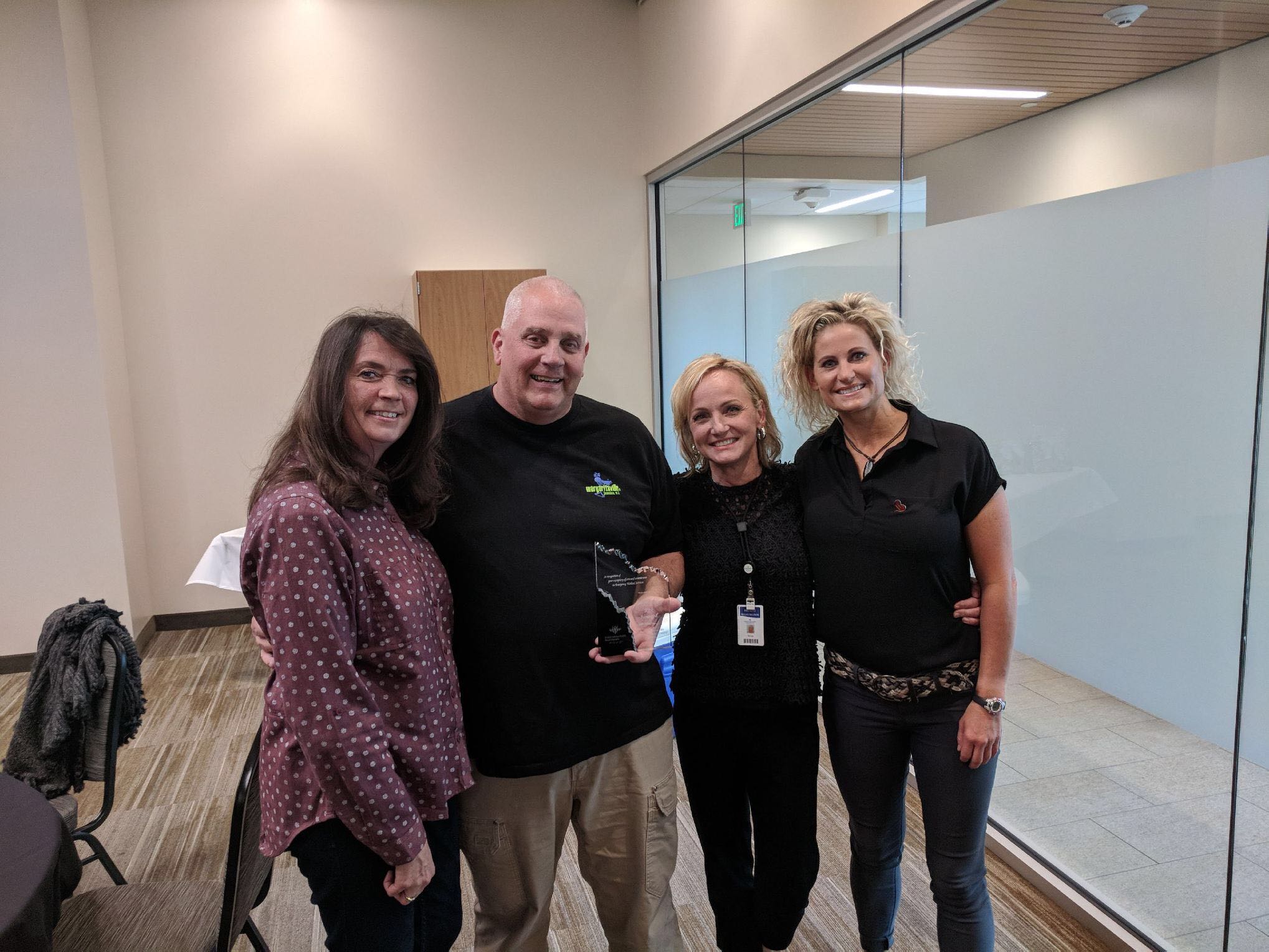 In a ceremony held Friday, April 20, at Utah Valley Hospital, Rick Howard, life-time Lehi resident and former Lehi City Battalion Chief, was presented the prestigious Keith R. Hooker Life Time Achievement Award. Rick was nominated for the award by Utah Valley Hospital, Utah Valley University and Provo City Fire Department.
Keith Hooker was a prominent Emergency Department physician and philanthropist. He ran programs for troubled youth, fly-in medical programs for rural areas of Utah and was a doctor for Mt. Everest expeditions. At his passing, a memorial fund was established to honor those who contributed in a substantial way to emergency medical services in Utah County.
Howard's life has been one of service and dedication in the area of emergency medical services. He has served as an Emergency Medical Service provider for Lehi City, Sandy City, American Fork Hospital, Utah Valley Hospital, and LDS Hospital in Salt Lake City.
Howard taught EMT classes at Utah Valley University for over twenty years. He is a regional instructor for the American Heart Association in the areas of ACLS (advanced cardiac life support), BLS (basic life support) and PLS (pediatric life support). He is often called upon to lecture at conferences and symposiums on emergency medical topics.
Rick's wife, Susan, carried out an elaborate scheme to keep the award a secret. "I was completely surprised," said Rick Howard. "I went to the affair in an old T-shirt and slacks even when I was asked by my wife to change my shirt."
Kevin McCarthy, friend, and colleague of Howard, started to speak to the group gathered at the hospital. It didn't take long for Howard to realize the surprise recognition. While deeply honored, he wished his appearance had been more professional.
Howard started his career in Lehi as a volunteer for Lehi Fire Department in 1984. While working for Lehi City, he continually honed his skills and became widely known for his expertise in emergency medical work. He retired from Lehi City in 2017 but continues to teach and lecture. He is a clinical educator for Zoll Medical and Teleflex and travels extensively instructing others who, in turn, instruct EMT workers in their local areas.
Howard and his wife Susan have four children, Brandon, who is following in his father's footsteps as a firefighter and paramedic for West Valley City, Eric, Cameron, and Kylee.