Grand re-0pening held at Hutchings Museum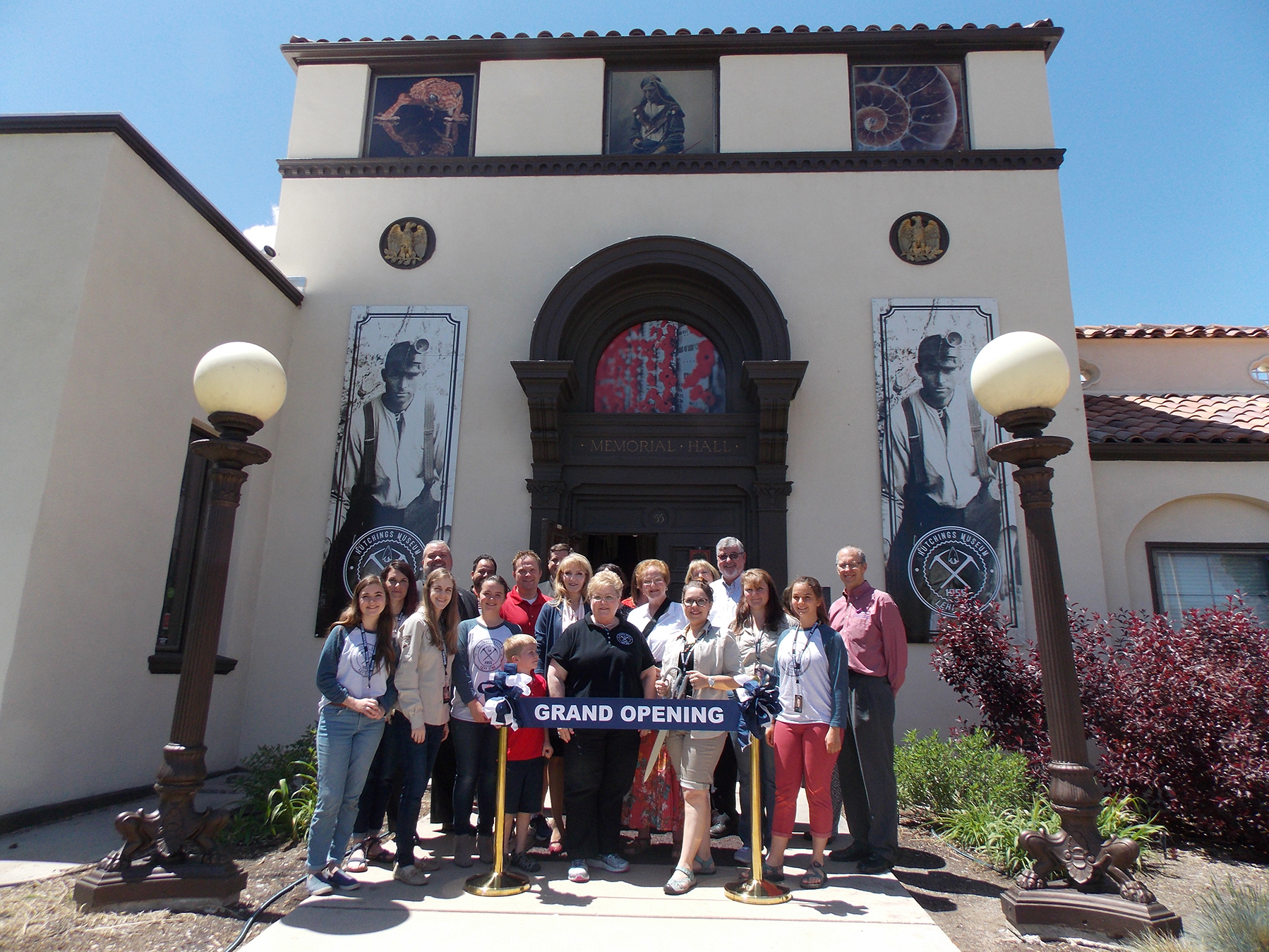 Last Thursday, May 17th, a ribbon-cutting ceremony was held at Hutchings Museum to celebrate a new chapter for the tenured historical local landmark. With a renewed focus on education and an eye on the heritage of the past, the museum has ambitious plans to engage children and the community at large.
Hutchings Museum staff, directors, and community business leaders gathered in the Veterans Memorial Building to celebrate the event. Mayor Mark Johnson fondly remembers the time he visited Hutchings Museum many years ago as an elementary school student. "There was stuff everywhere in that museum! And it's the same today. You go through the museum now and there's such a variety of things to see. It's so awesome that our community has this museum, and the heritage it displays of our town." The Hutchings Museum officially opened in 1955, when John and Eunice Hutchings donated their collection to the board of trustees for the enjoyment of the people and children of Lehi. With the re-opening of the museum, patrons will find new exhibits as well as favorites of the past, with new technology to expand the collection.
Executive Director Daniela Larsen said "We are excited about this new chapter for the museum. We are focusing on being an active educational museum and bringing in a lot of different classes. There are a lot of new technologies being developed that are being applied to these old sciences. A lot of people think that geology is an old or outdated thing. However, there's actually a whole new field of study called planetary geology. The thinking is that a geologist could be the most important position for future space missions." With engaging the younger audience in mind, Hutchings Museum will be hosting special events that include partnerships with different programs like NASA and classes from Google EdTech.
At the re-opening event, some of John and Eunice Hutchings granddaughters and board members warmly stated that their grandfather would be very pleased by the direction the museum is going. "He would be so happy right now. He was always teaching kids about the world around them. That's why he started this museum. He would have loved the idea of bringing in new technology to excite kids to get outside and start exploring," said one of the granddaughters.
The museum is closed on Mondays but is open from 11 a.m. to 5 p.m. Tuesday through Saturday. It is located at 55 N. Center Street in Lehi.