Lehi Round-Up tickets selling fast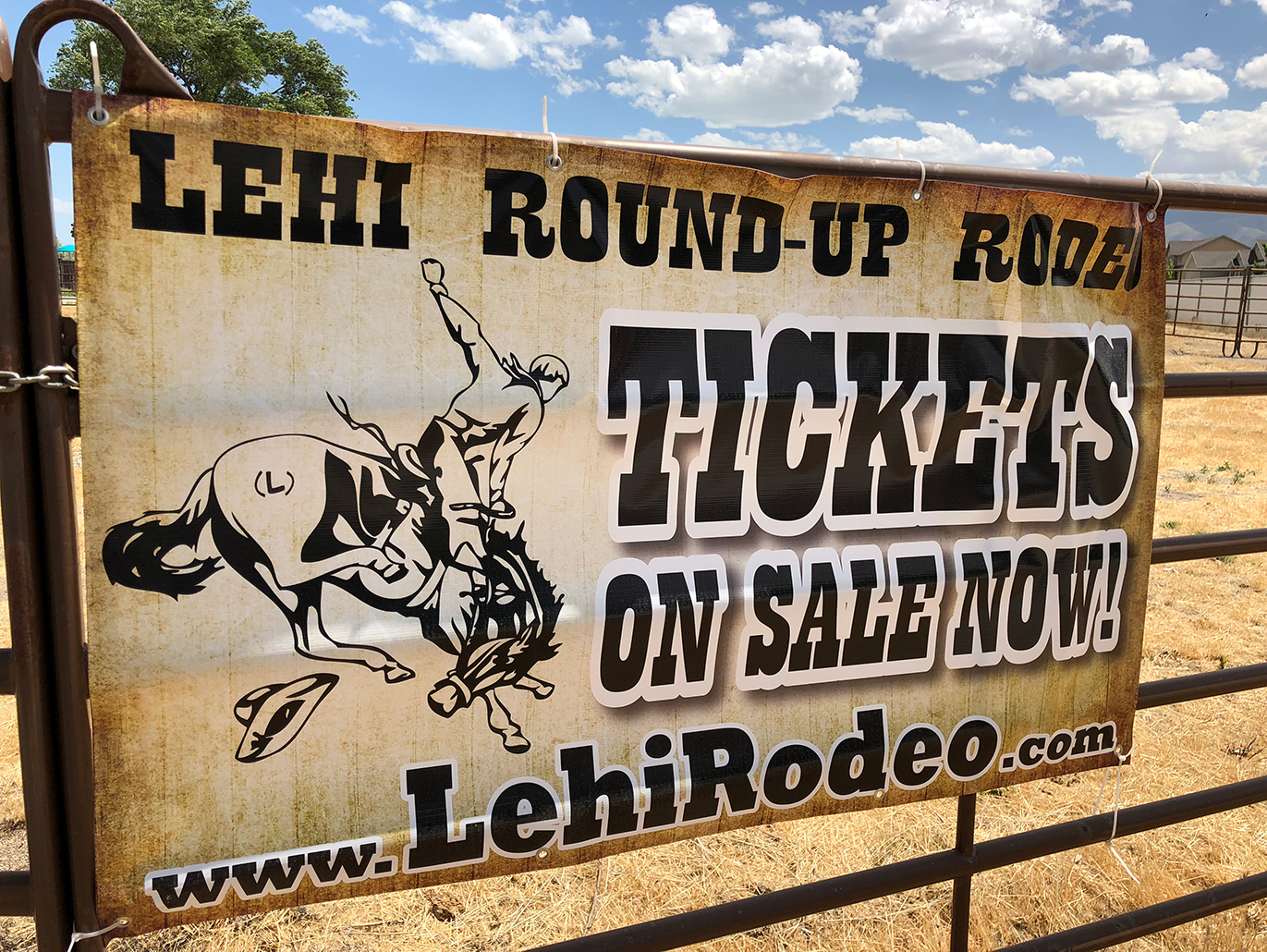 Tickets on sale at Kohler's, Macey's, and online
Snag your seat now!  That is, if you want to go to the Lehi Round-Up Rodeo next week.  Tickets are selling better than ever and will probably be sold out a few days before opening night on June 28, according to Shane Southwick, director of ticket sales for the Round-Up.
"It will be nice if we sell out, but it will also be kind of bittersweet, too. We want everyone who wants to come to the rodeo to have a chance to come," he said.  Last year, we did sell out of tickets each night but that was on the day of the event. This year, we think we will sell out a few days before opening night."
The Round-Up Rodeo will be held June 28-30 at the rodeo grounds located at 105 N. 500 W. St. in Lehi and starts at 8 p.m. Doors open at 6:30 p.m.
There are discounted tickets available for $5 for children 12-years old and under for Thursday night only. All other tickets are $12 for Thursday and Friday. Tickets for Saturday night are $13.
"Some people don't realize that tickets for the Round-Up are for reserved seating and not just a general admission ticket," said Terry Sudweeks, the front-end manager at Kohler's grocery store in Lehi, where Round-Up tickets are also sold each year.  "Tickets are selling faster this year than in years past."
As of Monday, June 18, about 75 percent of all tickets have been sold, according to Southwick. "The stadium holds about 6,300 people and we only have about 1,000 tickets left for Thursday night and less than 2,000 tickets left for Friday and Saturday nights. We are ahead of last year's ticket sales for the same time last year by over 700 tickets," he said.
You can see available tickets, pick your seats, and buy tickets online at www.LehiRodeo.com or you can buy tickets at Kohler's Grocery store located at 300 E. Main Street in Lehi or at Macey's Grocery store located at 760 E. Main in Lehi.
"We are looking forward to the great tradition of the Lehi Round-Up Rodeo and appreciate all who attend and support this event," said Southwick.