Mayor Johnson to rappel Lehi building for a good cause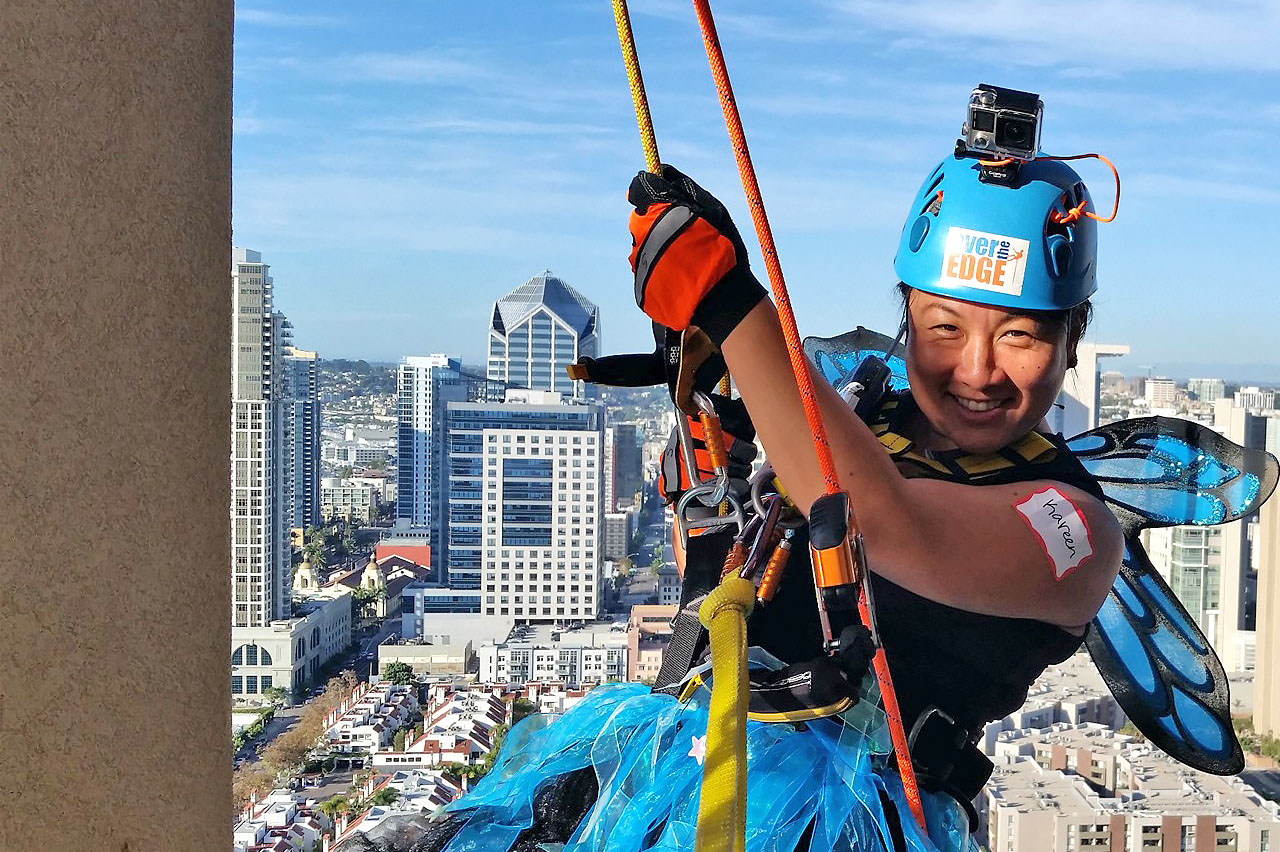 Want to see the mayor of Lehi, Mark Johnson, go "over the edge"? Literally. Johnson will join Workfront CEO, Alex Shootman, as well as over 50 other people including local radio personalities, who will be rappelling down the five story Workfront building in Lehi for a local fundraising event to support Utah Youth Village on July 19.
Utah Youth Village has partnered with Workfront and "Over the Edge," an international organization offering signature fundraising events all over the world, to provide a once-in-a-lifetime opportunity to rappel off a building for foster children.
"We have struggling foster kids in every part of this state, including Lehi, who need extra care and therapy," said Utah Youth Village development director, Rebecca Heal. "We need to raise money to get these kids extra treatment, supervision and training," she said. This fundraising event will help to provide the extra money for these additional services that the state does not provide."
"Workfront is co-sponsoring the event and they have been wonderful friends to Utah Youth Village over the years. Their staff has done service projects, donated financially, and have even written notes of encouragement to some of our kids," said Heal.
Are you ready to go "over the edge" and rappel down a 60-foot building?  Spots are still available, said Heal.
Individuals and teams are invited to earn a spot to rappel off the Workfront building in Lehi.  Every person who raises $1,000 will secure a place on the ropes.
The event will start at 9 a.m. on July 19 at the Workfront building, 3301 N. Thanksgiving Way #100 in Lehi, Utah. Food trucks and music will be on location. The event will last until about 3 p.m. For more information about registering or donating please contact Rebecca Heal at rheal@youthvillage.org or (801) 308-1053.