Skyridge starts alumni show tradition with "Into the Woods"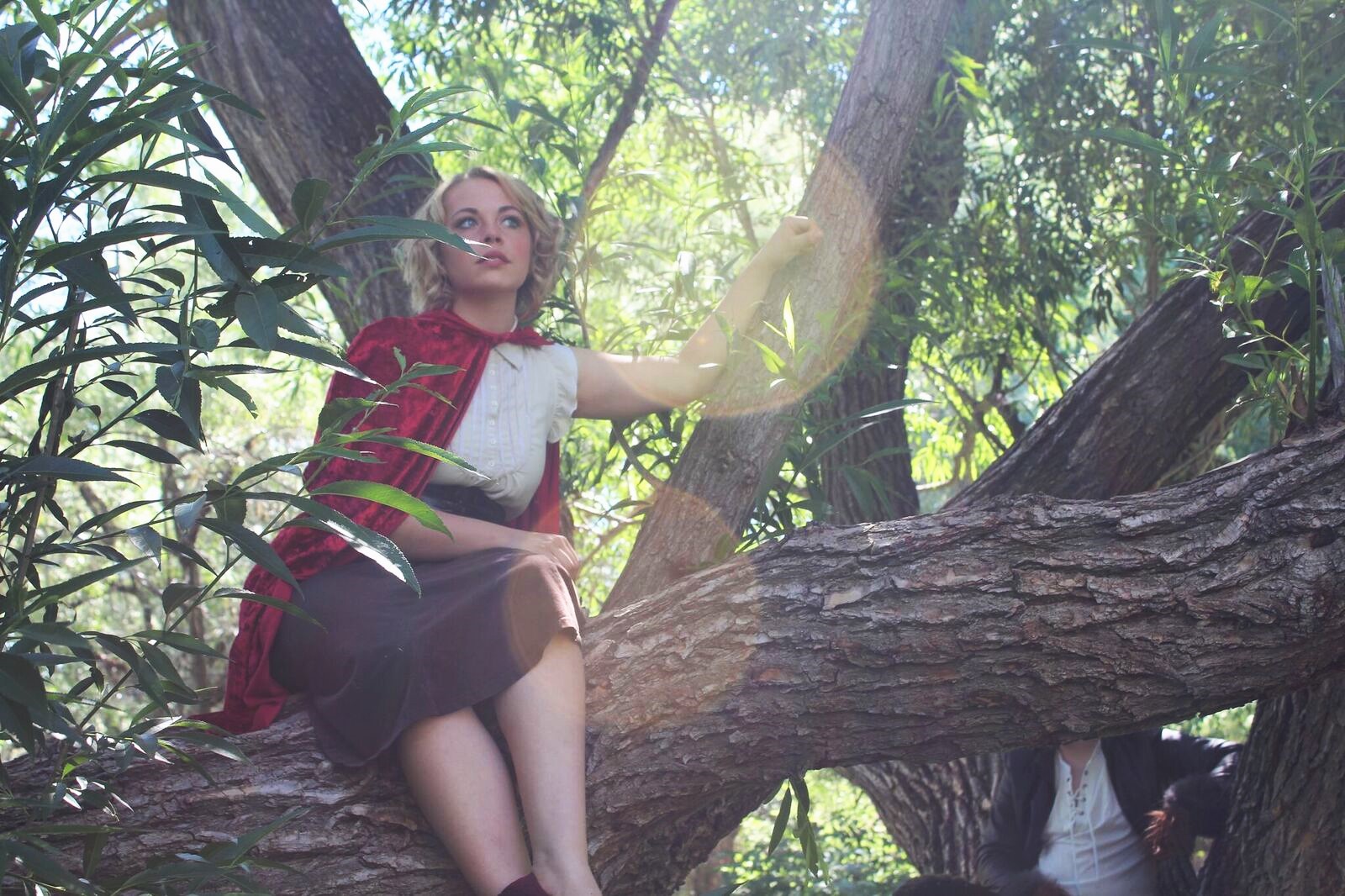 Former Skyridge High School theater students will be performing the Broadway musical "Into the Woods" at Skyridge today through Saturday, July 12 – 14, at 7 p.m. Tickets are $5 each and available at the door or online at showtix4u.com.
Chip Brown, son of Skyridge Theater Department's John Brown, is making his directorial debut with this production of "Into the Woods." The cast includes ten Skyridge alumni and six current students. "They really wanted to start the tradition of having an alumni show here at Skyridge," said Chip Brown. "Summer is a busy time and we had to work through conflicts, but everyone has made the time and worked hard individually and in small groups to get ready."
"Into the Woods" weaves together the plots of several Brothers Grimm and Charles Perrault fairy tales, imagining the consequences of characters' wishes being granted. The story includes
characters from "Little Red Riding Hood," "Jack and the Beanstalk," "Rapunzel," "Cinderella," and several other familiar tales. "Into the Woods" ties all these stories together with a baker and his wife who are trying to start a family. In their quest to have a child, the baker and his wife interact with fairytale characters and the witch who has cursed them.
"'Into the Woods' is one of the three most performed musicals in the country. Those who have grown up around musical theater are most likely familiar with the story and the music, but a few members of the cast had never heard of it before. "Our goal was to bring a new perspective to the show, to make it ours," said Brown. One of the ways the Skyridge production is breathing new life into the musical is by keeping the sets simple and focusing on character. "Each actor found something in common with his or her character and from there developed a unique interpretation," explained Brown.
One of the major advantages of doing an alumni show is having established relationships among cast members as well as the crew. "It's been very easy for them to act together – we're like a big family," said Brown. Music director Lauren Allen has also been part of Skyridge's theater productions, making the alumni show an easy transition for her. The show's limited budget means cast members are putting in extra hours to secure costumes, which have been borrowed from Lehi High School, and sets from Pleasant Grove High School's recent production of "Into the Woods."
"Summer is a busy time, but these kids have made this a priority. They're anxious to start the tradition of an alumni show at Skyridge," said Chip Brown.