Lehi Luminary: Ben Woolsey summits Mt. Timpanogos 1000 times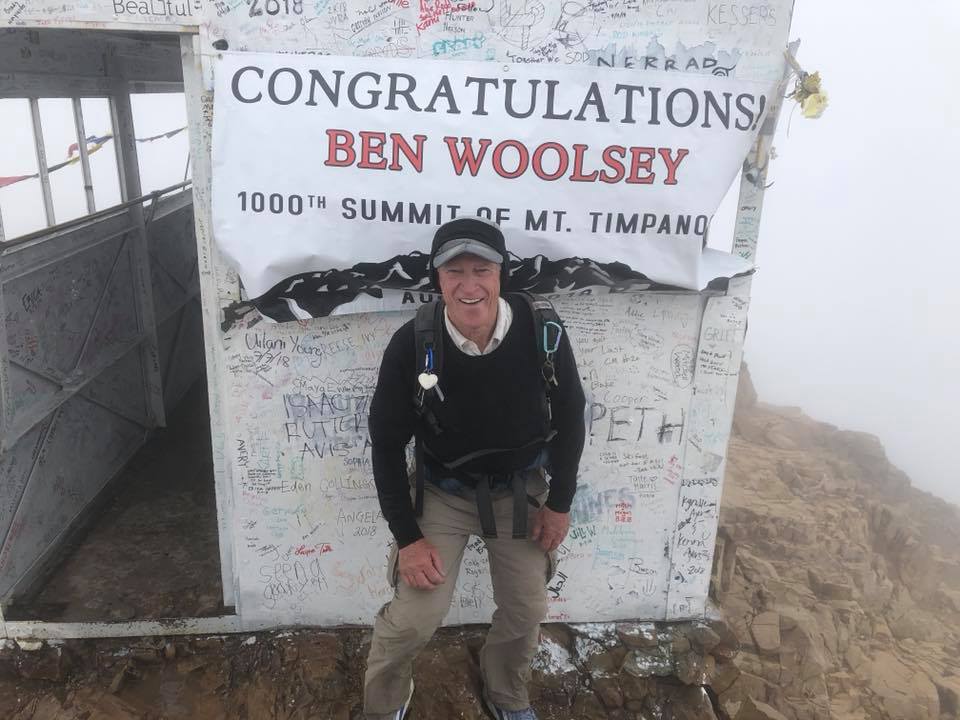 When Ben Woolsey was a student at Lehi High School he was known for his competitiveness, athletic ability and determination. He played football, basketball, and ran track. He graduated in 1960 and joined the National Guard. He was stationed in Fort Benning, Georgia where he studied electronics.
Woolsey's mother and father moved to American Fork, but Ben spent most of his time in Lehi where he played men's fastpitch softball for the Lehi 4th Ward and Tingey's. It is not a secret that the success of the two teams was because of his prowess in the outfield and his ability to get on base. Of his competitive spirit, a fellow player remembers, "We played for the championship in a tournament, but lost. Ben would not accept the 2nd place trophy."
It was not uncommon for Woolsey to take off on a weekend and travel by bicycle to Arizona or Canada. He had an indomitable need to do things others looked upon as difficult or impossible. As a young man, he was a postman in Salt Lake City but would only take walking routes in the city where he had to climb stairs. He challenged himself at every turn to do hard things.
One friend remembers, "We planted nearly an acre of vegetables. The weeds were overtaking the rows and it looked like a daunting task to get the garden weeded.  Woolsey took it upon himself to keep the garden weeded. There was not a weed to be found."
Woolsey's love affair with the mountains began as a young man. He found peace, beauty, and challenges in American Fork Canyon especially the hike to the top of Timpanogos Peak. It was not unusual for him to hike to the top of the mountain as exercise after work. He would try and cajole others to go with him, but one or two trips was all they were willing to do.
Ben retired from the postal service and became a custodian a Cascade Elementary where he was honored by Alpine School District as a classified employee who went above and beyond the required work. He was loved by faculty, staff, and students.
On  Wednesday, August 22, Woolsey hiked Timpanogos for his 1000th time at the age of 76. Anyone who knows him is not surprised at this remarkable fete. He didn't want fanfare or recognition, and in typical Woolsey fashion, he considered it just another day on the mountain.