New restaurant brings South African community together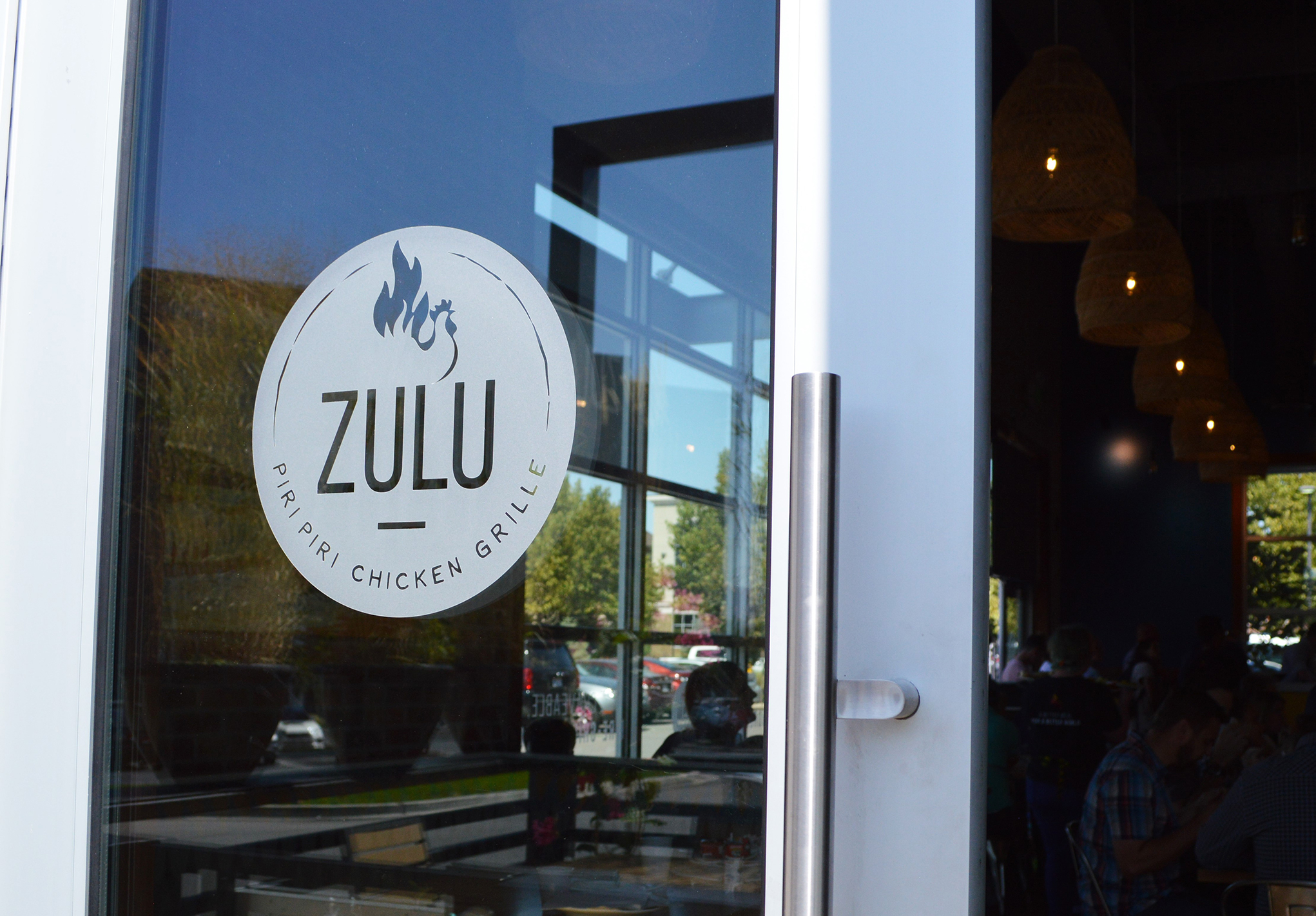 A unique new restaurant in Lehi opened its doors last Thursday, September 6. Zulu Piri Piri Chicken Grille, 2951 Clubhouse Drive next to Starbucks in Thanksgiving Point, is an African-fusion, "social impact" restaurant. For every meal purchased at the restaurant, owners will provide a meal for a vulnerable child in Africa through a partnership with Home of Hope, a South African non-profit organization.
"The opening of Zulu is a dream come true," said Jared Turner, co-founder of Zulu Piri Piri Chicken Grille. "Our passion for African culture and inspiration for Zulu comes from our personal connection and love for the people we've met while working in that amazing land. We're thrilled to introduce Utah County to the beautiful African art, culture, and cuisine that has changed our lives."
Customers lined up to try Zulu during lunch on Friday, September 7, including Hennie Vanjaarsveld who is from South Africa and was hoping Zulu would be like a beloved restaurant in his hometown. "Their sauces are pretty good, but the fries were not the same. It didn't remind me of home, but I enjoyed it and I'm getting back in line to try a different dish," said Vanjaarsveld. "I'm going to bring some home to my family." Vanjaarsveld is a member of a Facebook group for South Africans living in Utah.
Another South African, Pedro Bvangelista is in Utah going to school at Utah Valley University and he was in the area when he saw the word "piri piri" on Zulu's "coming soon" sign. Bvangelista was so excited he went in and asked for a job. "One of the things about this kind of food in South Africa, they didn't have money for protein, so they made a lot of salads. When they did get a chicken, they would just add the chicken to their salads and their rice. The style of food here reminds me of Swaziland. I'm hoping to talk them into doing traditional South African barbeque."
Chef Rob Howell, who is from New Orleans, developed the unique menu at Zulu Piri Piri Chicken Grille. He's combined African flavors with Cajun-style spices. The best part of Zulu's signature dish, a Piri Piri grilled quarter or half chicken served with African yellow rice and East African Cucumber Mango salad, is the spicy Piri Piri sauce and the cucumber and mangos in the salad. The vinegar-based dressing on the salad is bright and refreshing in addition to providing a very unique flavor. The rub on the grilled chicken is tasty, but the meat itself was a little dry. The Piri Piri sauce made up for that, though, and the dish was beautiful on the plate, and delicious.
Jared Turner first encountered the Piri Piri flavor on an African safari. On that safari he also learned the philosophy of "Ubuntu," which loosely translates to "I am because of you." Turner brought the food and the philosophy back to Utah through Zulu Piri Piri Chicken Grille and its Meal-for-a-Meal charitable endeavor.
This slideshow requires JavaScript.