Early Settlers in city fort to be honored at Lehi Heritage Day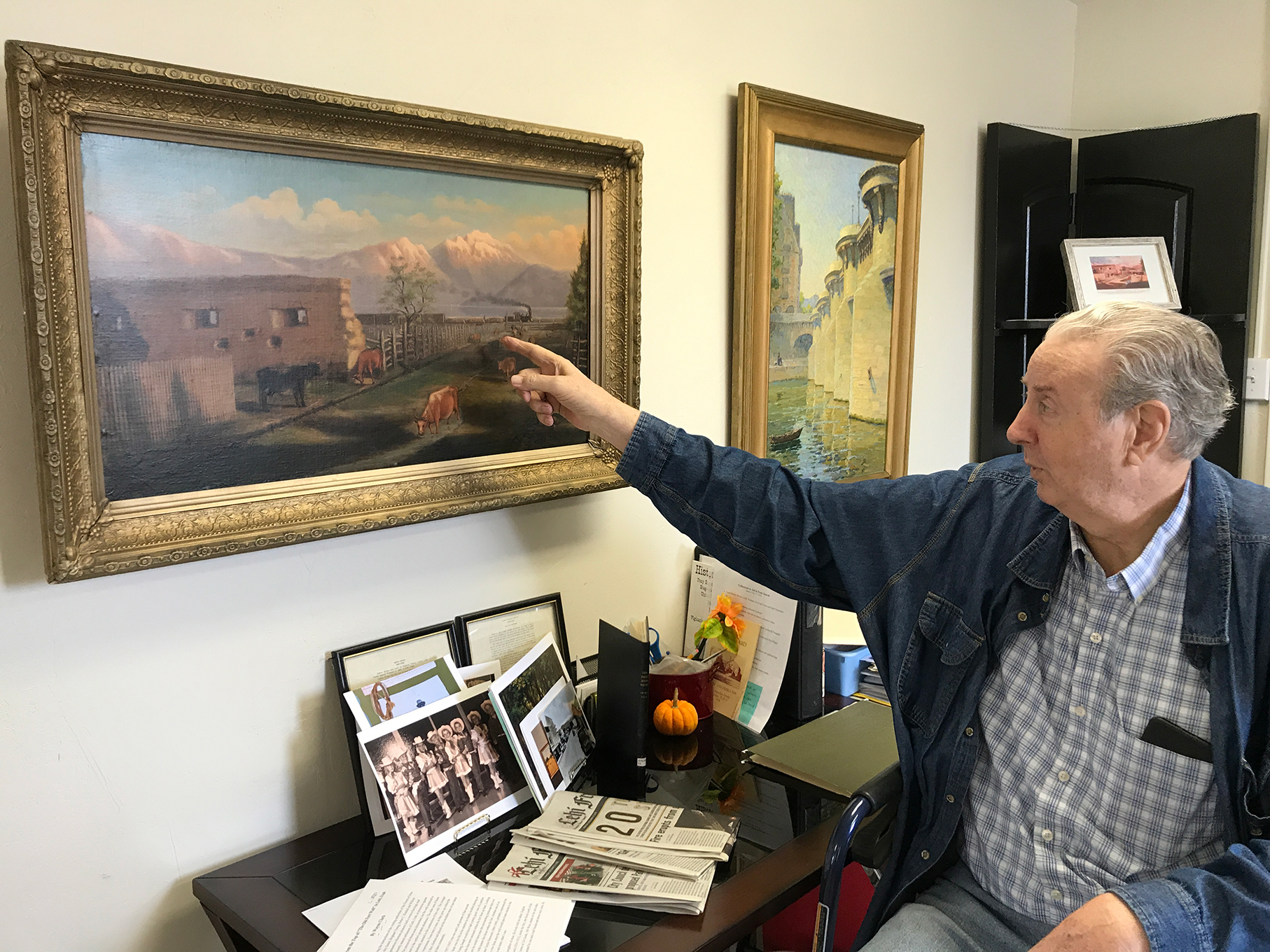 The Lehi Historical Society and Archives is pleased to announce it will honor the early settlers in the Lehi City fort at this year's Lehi Heritage Day on Labor Day.
"We are excited about this year's Heritage Day theme," said Lara Bangerter, director of the Lehi Historical Society and Archives. "We are guessing many people don't even know Lehi had a fort or any of the things that happened to those early settlers. We are looking forward to highlighting that history with interesting displays and intriguing stories on Labor Day."
"We will introduce the settlers in displays representing the sites of their homes, their biographies and the stories of their involvement in important historical events of their time," said Lehi resident Wayne E. Clark, whose extensive, documented research is the basis for the theme. "These people built their homes within the wall on the 128 building lots on the 16 city blocks surveyed under the direction of Bishop David Evans in 1854."
Settlers of early Lehi lived within a fort for protection from 1854 to approximately 1860. The wall ran down Center Street from First North to Third South over to Fourth West and back to First North.
Held on Labor Day at the Legacy Center at 123 N. Center St., Lehi Heritage Day is an annual city event in which the history of Lehi is celebrated with a parade, a program to honor Lehi citizens making history today, displays, interactive activities, a classic car show, and yummy food.
With the theme of the early settlers within the fort wall as the focus, visitors will learn about their dugouts, log cabins and adobe houses, including the oldest home still standing in Lehi. There will be displays on the Tintic War, the Indian House, the Lott Settlement, a contemporary photograph of the fence line shared by Charles Barnes Jr. and Orrin Porter Rockwell, the tithing yard and the site on which Lehi artist James Taylor Harwood stood to make the sketches for his painting, The Old Fort Wall, which is the only known depiction of the mud wall, which stood 12 feet tall.
Heritage Day visitors will also learn answers to questions like the following:
What was the most valuable object claimed on John Brown's 1857 Consecration Deed? A. An antique candelabra, B. One African servant girl, C. A seven-bedroom adobe home.
True or false: Bishop David Evans' large adobe home on Main Street is the oldest building standing in Lehi.
Using consecration deeds many of the settlers signed with The Church of Jesus Christ of Latter-day Saints between 1856 and 1858 as well as Utah County property records, the 1860 Federal Census and biographical material from Family Search and other sources, Clark has identified and placed virtually every early Lehi settler dating back to the fort wall.
A handful of Lehi residents who are making Lehi history today with their service to our community will also be honored at Heritage Day in a parade, at an honoree program and with their own brick in the Walk of Fame Garden in front of the Legacy Center. The historical society is taking nominations for honorees until May 1. It will then vote on who to honor this year. If you would like to know more about Lehi Heritage Day, nominate someone who is making history today or see a list of who has already been honored, call 801-768-1570 or check out the historical society's website at lehihistory.com.
Researcher's work reveals exact location of most Lehi settlers' homes
If you need to do a school report on early Lehi or want to know more about an ancestor, you've got to check out The Wayne E. Clark Collection at lehihistory.com.
"I have identified most of the settlers who lived in Lehi in those early days," said Wayne E. Clark. "I have located the sites of their homes on the 16 blocks that were enclosed by the 12-foot-high mud wall. I've also linked these to street addresses in early Lehi, such as they were."
To do this, Clark spent countless hours examining Consecration Deeds from The Church of Jesus Christ of Latter-day Saints as well as Utah County and LDS Church property records, the 1860 Federal Census, and family history narratives and published histories, and then he compared them to Google Maps and Sanborn Fire Insurance Maps.
"It is a treasure trove of information," said Lara Bangerter, director of The Lehi Historical Society and Archives. "Everyone who has early Lehi heritage should definitely check his work out. I would be surprised if you can't find something new in Wayne's work."
Indexed alphabetically by settler's name, one can find Consecration Deeds; personal accounts; maps; photos of properties today and yesterday; links to Facebook comments regarding properties and their histories; stories on everything from the first murder in Lehi to the wealthiest man in Utah living in Lehi; and much more.
"His footnoted work is neatly compiled and ready to be printed out," said Bangerter. "Just select your ancestor from his index, and he's done all of the work for you. It's remarkable, and he's made every word available to the public for free."
The Wayne E. Clark Collection can be found at lehihistory.com, the site of The Lehi Historical Society and Archives.
When Clark, a Lehi native, returned to Lehi after 50 some years, he wanted to know everything there was to know about his ancestors and the pioneer community in which they lived. He was consumed with the stories of his ancestors and their neighbors he met along the way. Ever since he has been on a mission to identify and locate the early settlers of Lehi in time and space from the 1850s to 1870s. Before retiring, Clark was a professor of entomology at Auburn University in Alabama.