Lehi drill team gets second at Region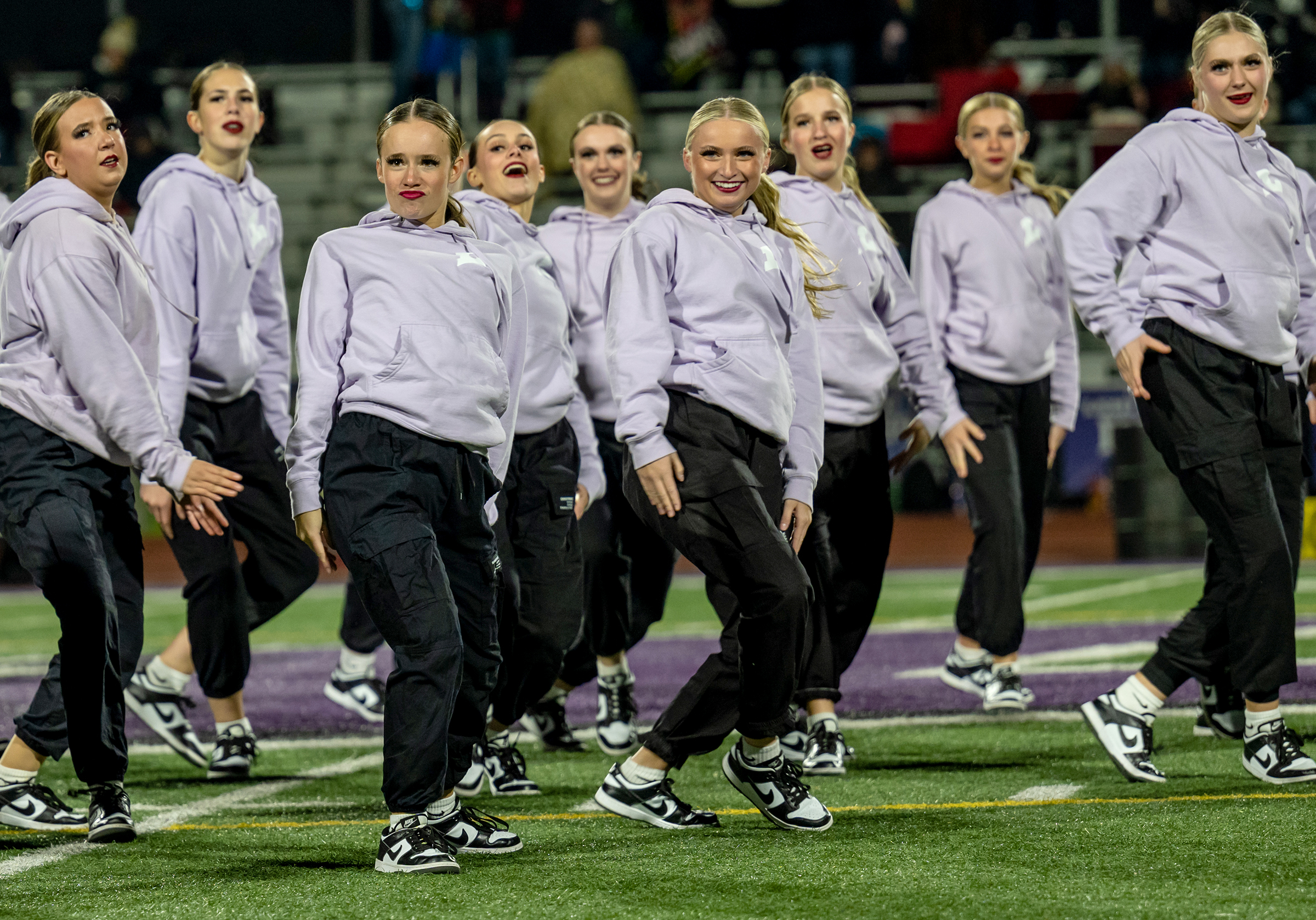 The Lehi High School drill team earned second place overall in the Region 8 competition with Jordan High School placing first and Alta High School placing third.
The Pionettes were a force to be reckoned with at the Region 6 and Region 8 drill team competition held on January 19 at Jordan High School, demonstrating strength and determination which was taken seriously throughout the competition.
The Lehi drill team performed with composure and discipline in the military category. They executed their partner stunts with great skill. The team's dance routine is difficult with a high level of technique required. They displayed their athleticism and grace throughout this category of the competition.
The Pionettes cleaned up with high energy as custodians mopping the floor in the show category. During the routine, the dancers executed each move with enthusiasm and personality throughout the flawless performance.
Their great abilities were rewarded with a second place in the military and dance disciplines and first place in the show category.
Caitlin Thomas, assistant coach, said, "The team performed extremely well during the competition. This was the best they have danced in all previous performances or competitions this season. They are hard workers who continually strive for improvement.
"Coaching this team is the greatest joy of my life. They are kind, funny and charmingly weird. I could not ask for a better team," added Thomas.
The Pionettes have had an all-around successful season, earning first overall in the Bountiful Invitational and placing second overall at the UVU Drill Invitational.
"This team has been extremely resilient and continues to work hard regardless of what happens at competitions or performances," said Chelsea Kogianes, head coach. "Their love for each other and this sport is something to be admired. I am so excited to see what the rest of their season holds."
Other region awards for Lehi drill team members include All-Region honors for Evie Crotts, Charlotte Burke and Ali Clark.
All-Region Academic awards went to Adalaide Cutler, Addie Eskelson, Avery Reeves, Charlotte Burke, Cydnee Worthington, Emma Harmer, Maddie Andrews, Makenna Southwick, Malan Andrews, Sophie Silva, Violet Gardner, Whitney Willardson and Zoey Warner.
The Inspirational Athlete honor was awarded to Brelynn Nielson.
"Being awarded 'Inspirational Athlete' felt so amazing," Nielson said. "The coaches have all been like second moms to me for the past four years, so their opinions meant a lot to me.
"It was the best feeling of all time to hear the positive comments they said about me at Region. It made all the early mornings and hard practices worth it," she said.
The Pionettes also had four athletes place in the top five of the region drill-down: First place went to Charlotte Burke, second place was Ashley Doyle, third place was Evie Crotts and fourth place was Grace Johnson.
The Lehi drill team is led by Nielson as president, Crotts as vice president, Doyle and Chloe Stubbs as dance captains, Emma Harmer as secretary, Zoey Olson as spirit coordinator and Clark as the costume coordinator.
Other members of the drill team coaching staff are Kemry Hansen, Crystal Berry, and Kati Marsing.
The Pionettes will continue to work hard in preparation for the state semifinals competition to be held on February 1 at Utah Valley University.