Skyridge boys earn 6A swim title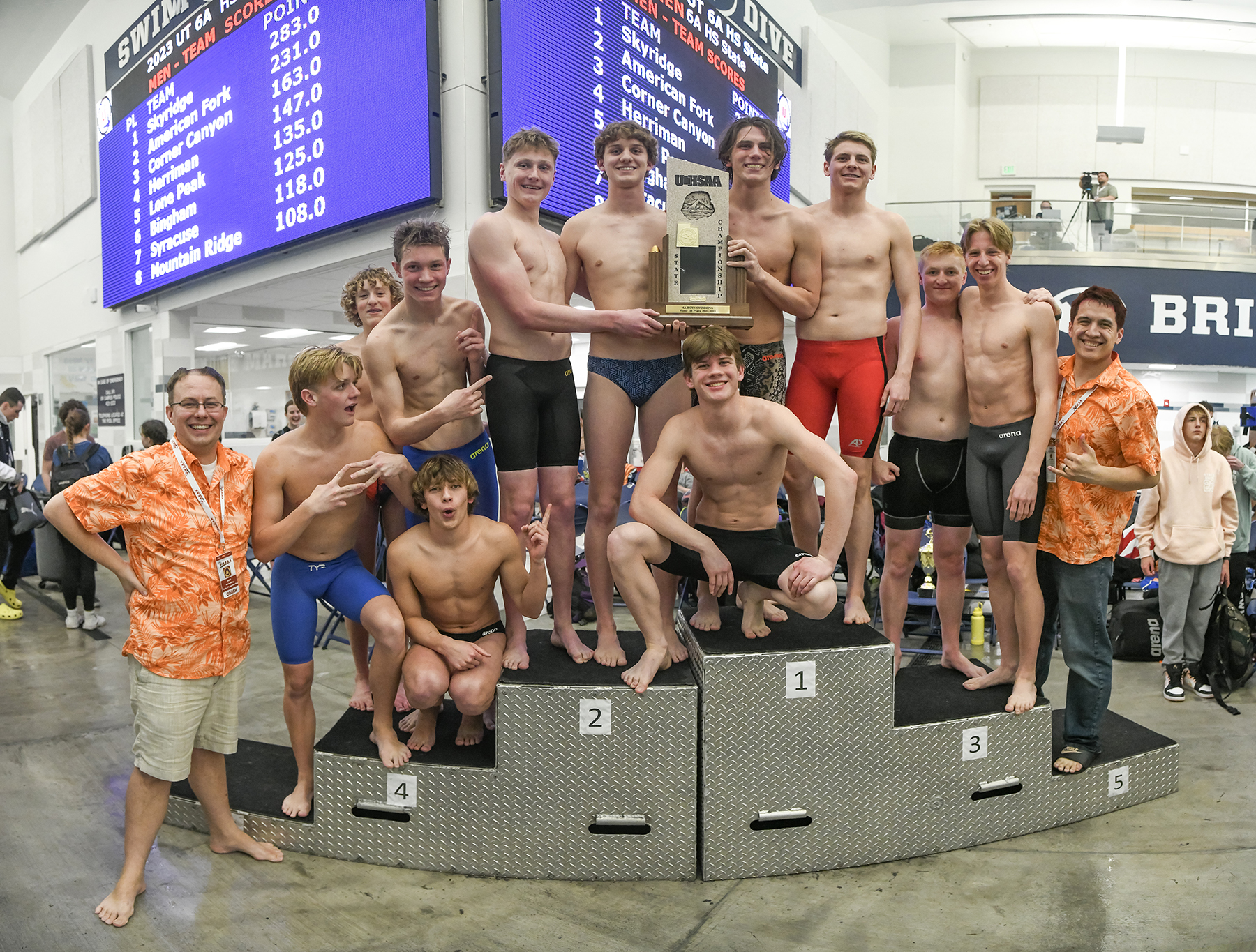 The Skyridge boys swim team posted superlative performances in this weekend's state 6A swim meet to surprise the field and capture the state championship by a considerable margin. The Falcons tallied 283 points to outdistance American Fork with 231 and Corner Canyon with 163.
The Skyridge girls team did well also, finishing in a close fourth place with 185 points just behind West with 189. Lone Peak was the overwhelming winner of the division with 434.5 points and American Fork was second with 234.
The Falcon boys achieved their first-ever boys swim title for the school with depth rather than lots of gold medals. Juniors Nate Moir and Wade Ogden finished 1-2 in the 100 breaststroke and combined with Sam Mortensen and Mason Hemmert to earn gold in the 400 freestyle relay.
The boys also won the 200-yard medley relay. For the girls, junior Dani Cannon was the lone gold medalist with a victory in the 100-yard backstroke.
For the full details on the state meet with more photos, check out the Feb. 23 issue of the Lehi Free Press.