Falcon girls topple Titans, on to semis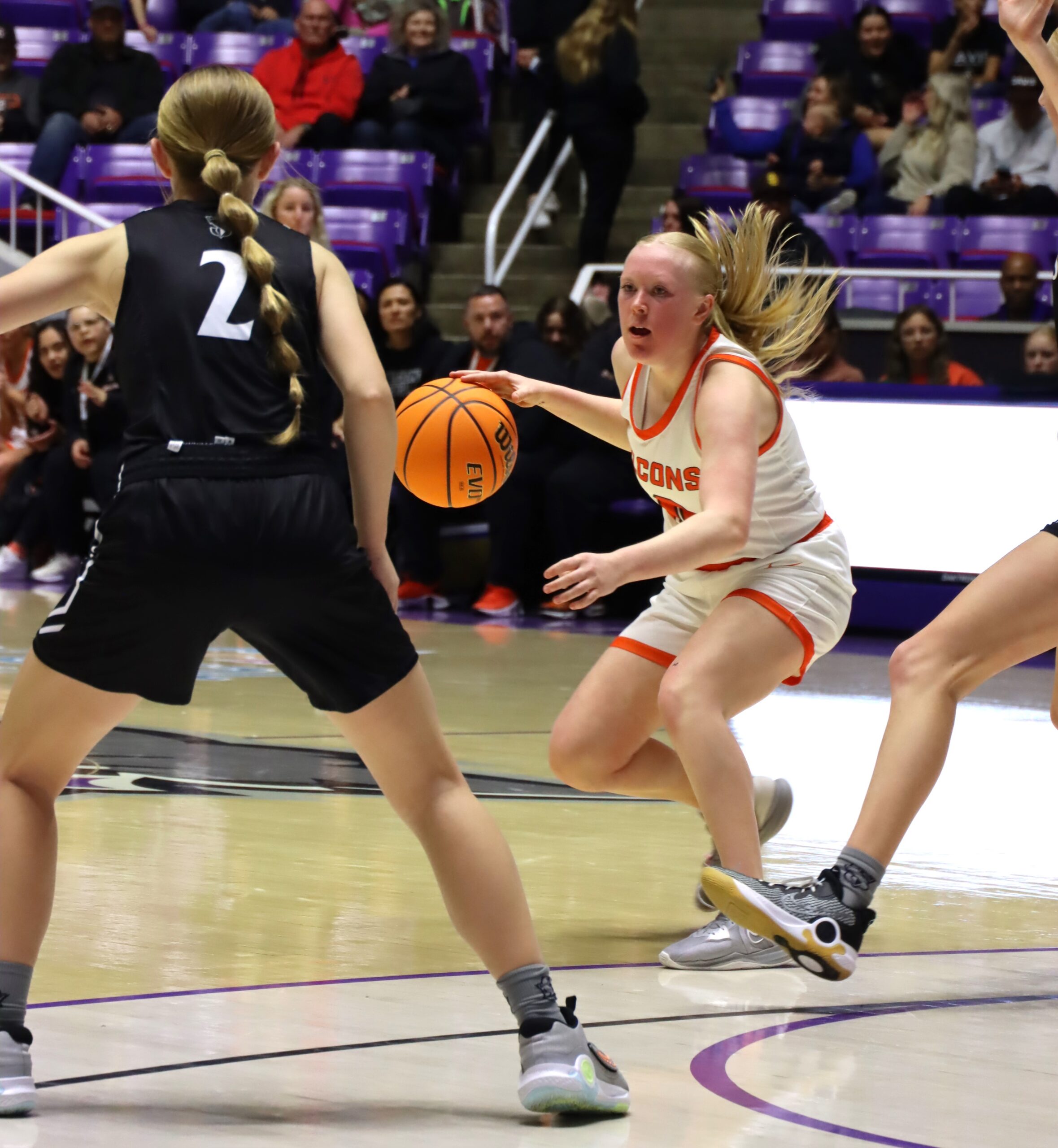 The No. 2 Skyridge girls basketball team took control of their quarterfinal contest in the second quarter and cruised to a 52-34 victory over No. 10 Syracuse (16-9) at Weber State University's Dee Events Center in Ogden on Tuesday evening.
The Falcons (19-5) take on No. 3 Davis (20-2) on Thursday at 4:40 p.m.
In Tuesday's contest, the Titans scored first but were soon overtaken by Skyridge. However, Syracuse made a late run and was trailing by just a single point at the end of the first quarter.
The Falcons amped up the defense in the second period and held Syracuse scoreless until the 2:25 mark. They took a 24-11 lead to the locker room and stayed comfortably in front the rest of the way.
Skyridge had eight players score led by junior guard Shae Toole with 13 points, three rebounds and three steals.
Junior guard Cambree Blackham had a great all-around game with 10 points, six boards, seven assists and four steals.
Follow the tournament results for Lehi-area teams all week at lehifreepress.com and check out next week's issue of the Lehi Free Press for a complete roundup of the tournament action.