Lehi Pioneers roll over Idaho 5A champs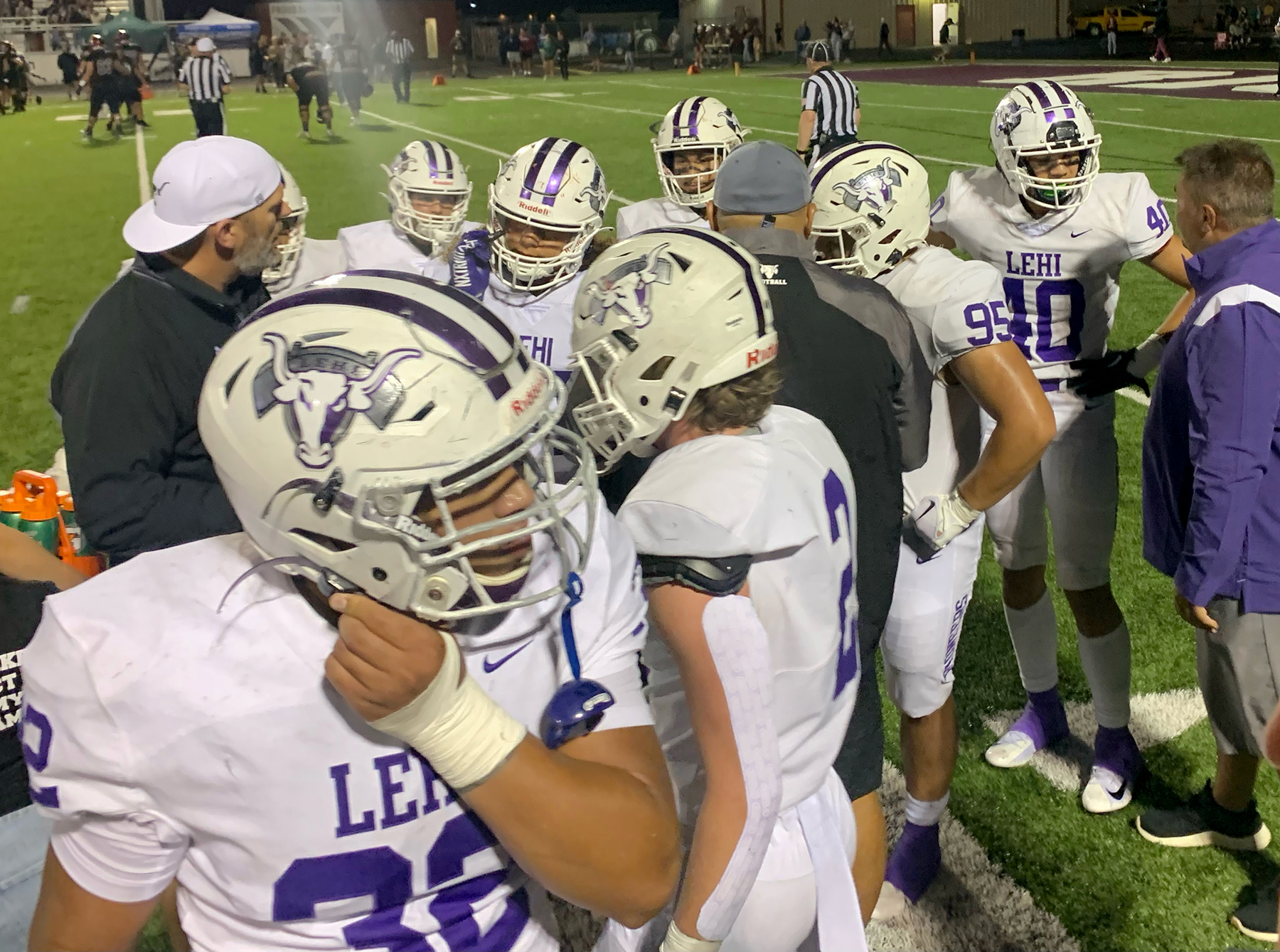 Despite a 90-minute storm delay and intermittent rain, the Lehi High School football team dealt the defending Idaho 5A state champions their first defeat at home in five years as the Pioneers earned a 45-13 victory over the Trojans Friday night (Aug. 25)in Rigby as part of the Rocky Mountain Rumble.
Lehi junior quarterback Jett Niu threw for close to 300 yards and four touchdowns with no interceptions in a highly anticipated champ-vs-champ matchup. The Pioneers were able to pick up chunk plays on the ground as well as in the air and senior Boston Fabrizio padded his resumé with more big kick returns.
The Lehi defense also came to play as the Pioneers held the home squad to multiple 3-and-outs. Senior defensive back Max Ray made a pick in the end zone and later returned a fumble recovery for huge yards to put his stamp on the effort as well.
Lehi won the coin toss and deferred, so the Trojans elected to receive. They got exactly three yards in their first series, but the punter made what looked like an improvised run to move Rigby to midfield.
However, they still couldn't get enough yards to continue the drive and the subsequent punt was downed at the 1-yard line.
Didn't matter. With sophomore running back Devaughn Eka's carries and big receptions by senior tight end Kaleb Moore, senior wide receiver Tyson Greenwood and senior wide receiver Jace John, the Pioneers marched right down the field to reach the 7-yard line.
From there, Eka waltzed untouched into the endzone through a big gap opened by the offensive line for the score. Junior kicker Gavin Fenn converted on the PAT and Lehi had a 7-0 advantage with 5:36 to play in the first quarter.
At that point, the lightning in the area forced the evacuation of the stadium and the game didn't restart until 8:50 p.m. Even with the inclement weather, most of the spectators for both sides returned to the stands.
All of Fenn's kickoffs cleared the end zone including this next one, so the Trojans started at their own 20. With the help of a big penalty, they were able to post a passing touchdown to knot the score at 7-all at the 2:34 mark and make it look like the game might be the competitive contest it was billed to be.
It wasn't. The Pioneers went on to post 38 unanswered points before Rigby managed one more touchdown against Lehi's reserves with 1:33 left on the clock.
For the rest of the details on this game, check out next week's issue of the Lehi Free Press.