Obituaries: Beverly Rae Thomas Clark-Hunter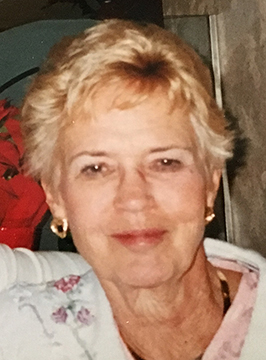 Family and Friends are mourning the loss of Beverly Clark-Hunter "Granny", of Gold Run, California, who returned to her Heavenly Father on April 28, 2016 at the age of 85. She was surrounded by family and loved ones. Beverly was born December 29, 1930 in Lehi, Utah, to Darwin and Wilma (Karren) Thomas. She graduated from Lehi High School. In 1949 She married James Buchanan. Together they had children Linda, Darwin, and Rhonda.
In 1968, Beverly married John William Clark, until his death in 1985. In 2004 she married Oscar Hunter, until his death in 2015.
She worked as an escrow title officer for over 30 years. She and Bill Clark moved to Gold Run, CA where they owned and operated the Gold Run Store until 1977. At the age of retirement she became director and preschool teacher at Little Bear Daycare in Alta, CA where she taught and influenced the young minds of the community.
She was a member of the Church of Jesus Christ of Latter Day Saints and the Order of the Eastern Star Evangeline Chapter #9. She was active in her community and on the committee for the Gold Run Cemetery.  She loved spending time with her family doing activities such as camping, boating, and quad riding. She enjoyed gardening, canning, music, sewing and anything that involved being outdoors. Considered a "Granny" to everyone who knew her, she was the matriarch of not just her family, but to the community around her. With her class, charm and sense of humor she impacted several generations of children and grandchildren, insuring that her strength and wisdom will live on. She leaves behind a tremendous void, which can only be filled by the many loving and wonderful memories that her life provided those around her.
Beverly was preceded in death by her parents Darwin and Wilma; brother Deloss Thomas; son Darwin Buchanan; husbands James, Bill, and Oscar.
She is survived by her daughter Linda (George) Watkins of Auburn, CA; daughter Rhonda (D.L.) Ellison of Dutch Flat, CA; Daughter-in-Law Ann Marie Buchanan of Citrus Heights, CA; Brother Blaine Thomas of Lehi, Utah; Step-Children Linda Gates of Oroville, CA, Lorie (Troy) Murdock of Auburn, CA, and Richard (Stephanie) Hunter of Newcastle, CA; She had 18 grandchildren, 17 great grandchildren, 5 great great grandchildren, and many nieces and nephews.
Services were held Thursday, May 5, 2016 at Lassila Funeral Chapel's in Auburn, CA at 10:00 am. Interment at New Auburn Cemetery.